Ok, so between all the pics and video tours you may think you've seen every inch of our house. On the contrary our dear readers. We have an entire room that you've never been privy to.
Until now.
You see, under our sunroom is a private entry basement. This means that the only way to get there is to walk outside and down a few steps.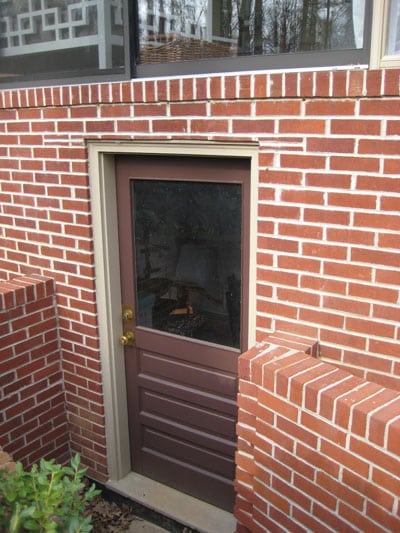 And since it's not exactly easily accessible (or easily seen) we've been using it as more of a dumping ground than an extra room. We hesitate to show you the chaos that inhabits our little basement, but here it goes: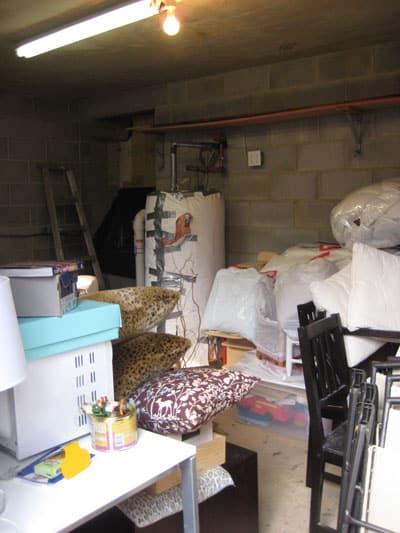 Now granted, this isn't exactly a finished room, so I'm sure lots of people would use it for storage but it's totally out of control. We can hardly walk halfway into the room anymore. But the reason we've stockpiled so many items in this tiny space is that we've been planning a garage sale for over a year now. And now that we've finally picked a date (Saturday, April 26th) we have to get our act together.
This is where you guys come in. Does anyone have any good garage sale tips? Everything from advertising to pricing would be helpful so please let us know what's worked for you. In return, we'd be happy to show you some after pics once we get the room under control. Of course we have big plans for the bonus square footage- lots of paint, new lighting, a cozy rug, a screen to cover the ugly water heater, and some furniture. So be sure to stay tuned…