We've been sneaky. No, not living-a-double-life sneaky… secret-vacation sneaky. That's right. John and I quietly slipped away to a tiny series of islands off the west coast of Florida and have spent the past seven days swimming in the Gulf of Mexico, eating boatloads of seafood, blogging from the beach, and working on our tans (or in my case, sunburning my left ear).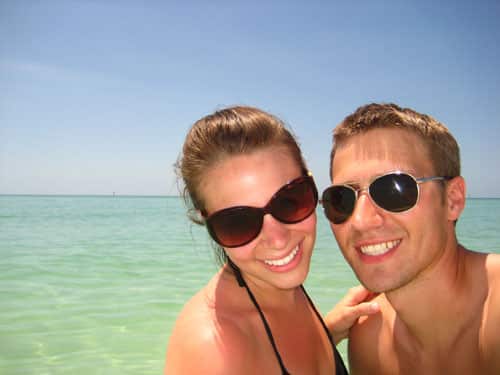 We've had mucho fun celebrating what we affectionately refer to as "Honeymoon Part Two" (since our actual honeymoon nine months ago was spent in the far northwest: Alaska, we thought it was fitting to continue our celebration of newlywedism in the far southeast this time). And just like "Honeymoon Part One," our little Hamburguesa came along for the ride. He had his fair share of beach adventures as well as some pretty hysterical lizard run-ins at the pool.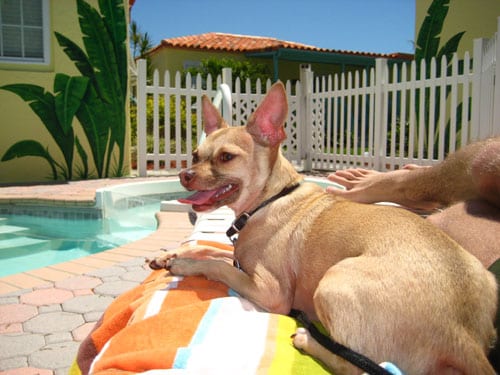 Stay tuned for pics of some gorge beach houses we discovered along with a few of our new favorite home decor havens (so you can vacation vicariously through us). In the meantime, you might wanna grab some sunscreen and a nice salt-rimmed margarita and get ready for beach week Young House Love-style.
Psst- Wanna know more about our secret vacay? Here's the follow-up post full of details.