As we revealed on Saturday, we spent the last week soaking up the sun on a tiny island off the west coast of Florida called Madeira Beach. We've returned to Virginia with slightly darker skin, a boatload of shells and tons of fun stories to share… starting with the tour of the the totally sweet cottage we stayed in all week long.
From the start we knew we wanted a unique, tropical experience, so we avoided the ubiquitous beachfront hotel and sought out something more private (and dog friendly). That's how we stumbled upon the Island Paradise Cottages of Madiera Beach – the affordable and stylish answer to our lodging needs just steps from the beach.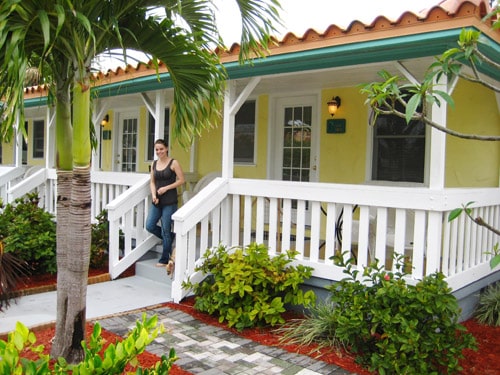 Island Paradise offers eight charming units of different sizes (ours was a one-bedroom called the Gulf Mist) each with its own private entrance and sun porch. The sunny yellow cottages open up to well-manicured communal areas such as a festive tiki-hut and a pool & hot tub that were landscaped to maximize that whole you're-in-paradise feeling.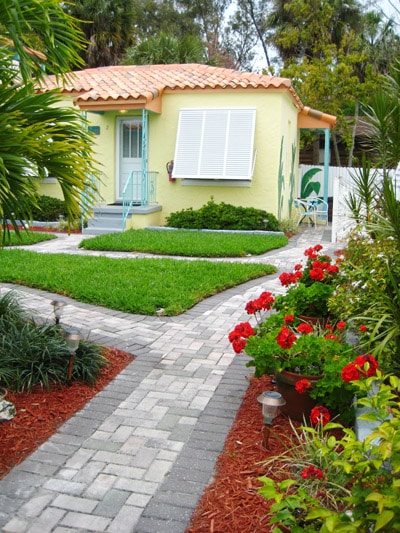 Inside the Gulf Mist, we had a spacious living room, a cute little corner kitchen, a restful bedroom, a super cute (and super clean) bathroom and even a huge walk-in closet (which we used to house both of our bikes). Definitely the makings of a comfortable home-away-from-home. The interior style was more beach-functional than beach-chic, but that didn't stop us from relaxing 24/7. And we learned to love how easily sand could be brushed off those tropical couches.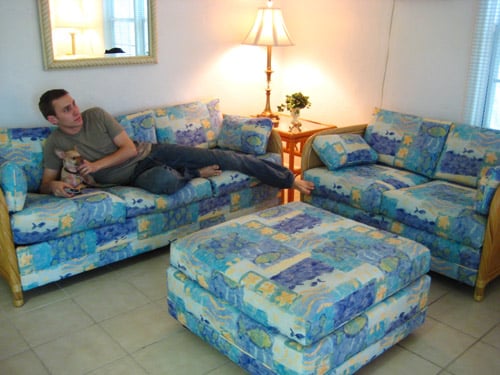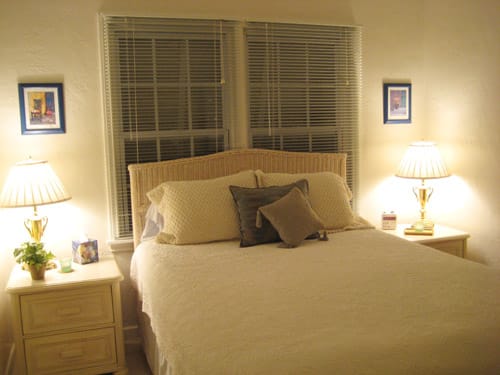 We also found some familiar looking tile in the bathroom- although this basketweave is actually supposed to look yellow. We learned that the tile was original and the cottages were built in the 50's- just like our house. Now wonder we felt so at home.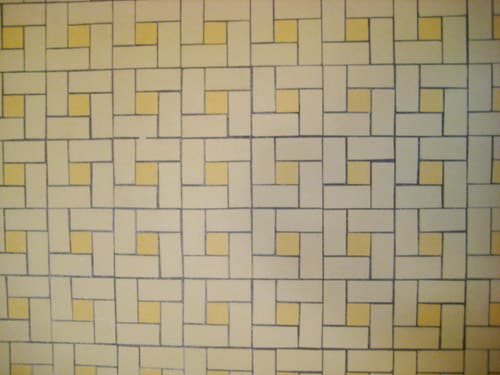 For more pics of our Island Paradise cottage and to see our other island-hopping adventures, be sure to check out our flickr album. And if you ever decide to make a trip there yourself, be sure to pass along a "hello" to our gracious hosts June and Bill.