And now for a behind the scenes ceramic animal related story. While we were working on this…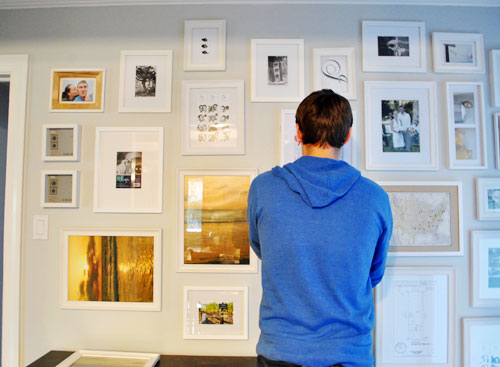 … this happened: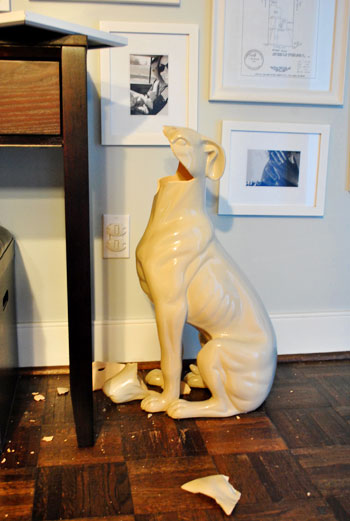 Since I'm still not ready to talk (or write) about it in depth, here's John's depiction of how the tragedy occurred: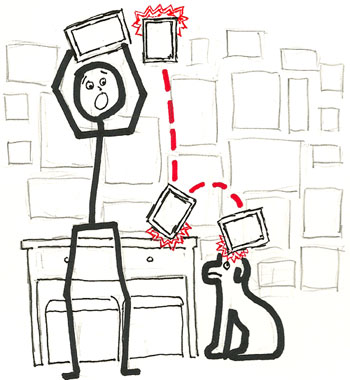 Alas, my favorite giant ceramic dog (snagged from HomeGoods three years ago for just 29 bucks) sadly lost his face. In the words of the world's most famous blogger, it sucked and then I cried.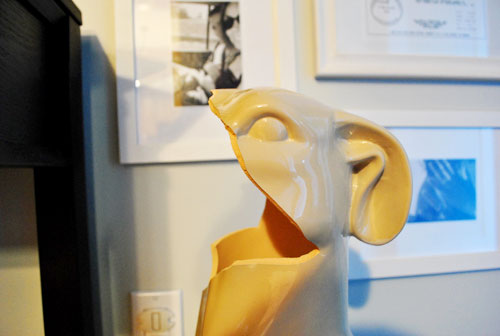 Yes, there's a candle lit vigil in progress. Goodbye Mr. Ceramic Dog. You were a wonderful pet. Never had to clean up after you once. Until this happened.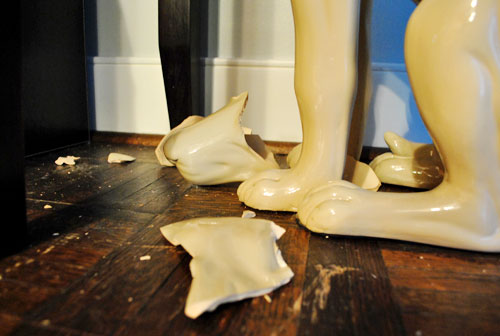 I might try to glue him back together (although some of the pieces are pretty tiny). Until then I'll be found shaking, crying, and whispering "why?"
Just kidding, I'll live.
Psst- To anyone having Feedburner/Google Reader issues with our posts coming through, we think we've fixed the issue. But just in case it's safest to unsibscribe and resubscribe, just to be sure you get pinged whenever we post something new.