Our house has never looked more festive. We decked the halls (well, more like the living room, the den, and the front door) with all things sparkly and even though it was 82 degrees yesterday (!) it's beginning to look a lot like Christmas.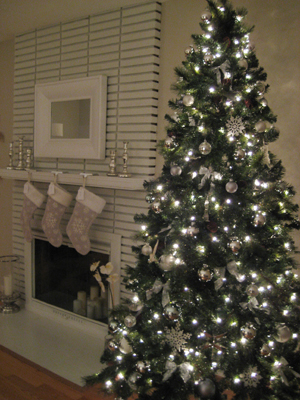 Our silver themed tree came out really well, and a few strategically placed silver balls made other objects around the house feel totally Santa-ready.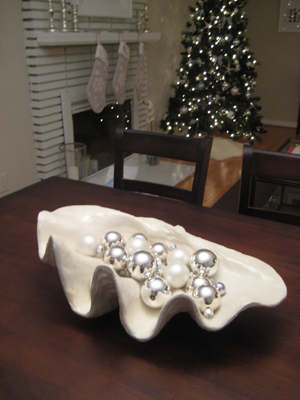 My favorite new ornament holder is a giant clam shell from Z Gallerie that John surprised me with for my last birthday. The different toned silver ornaments inside twinkle like oversized pearls- but glass balls also look great in vases, on platters, and even hung from fishing wire in a window (so the sun streams through them during the day- gorge).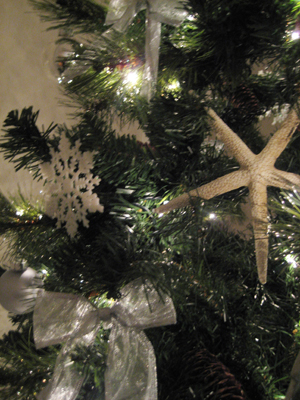 I also got a little creative with starfish by balancing a few of them in our tree. The mixed textures (smooth glass balls vs. angular starfish) really add interest and keep your eyes moving around- so you're sure to find everything from a silver piggy bank to a disco ball or three.
Now it's your turn. Tell us all about your Christmas decorating ideas, and feel free to email us some photos that we can post. After all, tis the season for sharing.