We're back with part two of our virtual gift shopping roundup (see part one here) and this time we headed into Pottery Barn to see what we could find. Here's what we loved.
This charming $12.50 rubber stamp kit is so cute for anyone from a well traveled kid to a crafty adult (who might use them to whip up some custom stationery).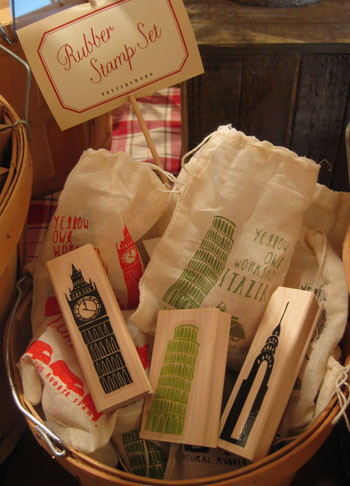 In the can't-get-much-cheaper-than-this category, these $3 vases would be perfect for this DIY reed diffuser project that we tackled last year.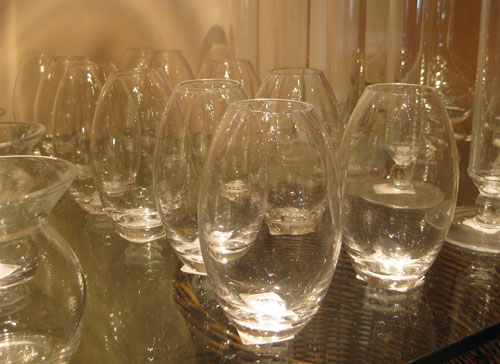 These $11 "His" and "Hers" knobs would be cute for any married couple who share a bathroom (which is pretty much all of our friends and relatives since we're not of fancy enough blood to know people to have two separate master baths).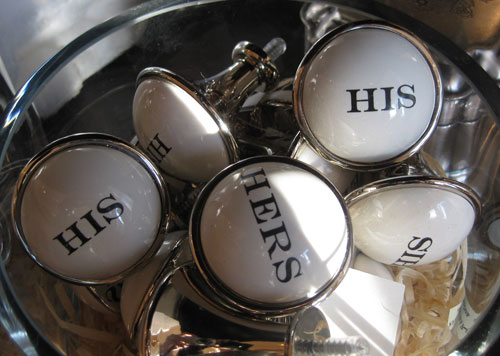 The hubs loves maps, so the globe ornament definitely caught my eye as a sweet gift for anyone with geographic interests.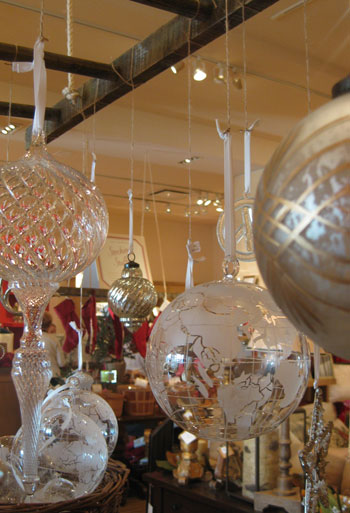 And for anyone who wants to feel swanky, this $29 marble cheeseboard just screams decadence (I actually expected the tag to read $69 or something, so the chunky marble slab and cheese knife for under 30 seems really reasonable to me). Maybe someone you know just recently redid their kitchen and would appreciate something chic like this to finish things off?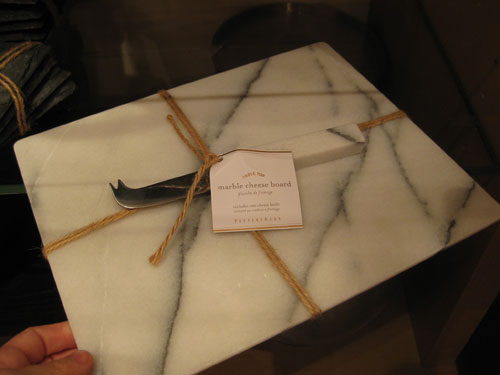 I didn't realize I had a weakness for large hardcover books like these until we were packing/unpacking (they are NOT a plus when you're packing/unpacking by the way). But they're gorgeous enough on a coffee table the rest of the time to make them worth the trouble. And since many of these were 60% off (some were marked from $50 down to $18!) they really would make a nice high-roller gift that doesn't actually break the bank. And yes, I would totally peel off the markdown sticker so the giftee was left wondering if we really paid $50 for a book (but if they know us at all, they'll know that we didn't… haha).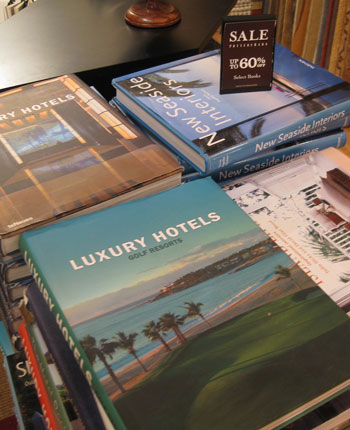 So that ends the PB roundup. We'll be back in a bit with our Urban Outfitters run to finish off the three part virtual shopping spree (we took too many pics to put them in one post). In the meantime, we'll just be- you guessed it- unpacking. Fun, fun, fun.
Psst- We weren't paid or perk'd to mention these items or stores, we just like them and thought you might too.