Here's our last installment of our recent gift sleuthing spree (see part one here and part two here) and this time we paid Urban Outfitters a visit. It's always full of cute, quirky, and downright hilarious gift ideas that are usually pretty affordable. Here's what we found:
These sparkly pillows were pretty luxe looking (and around $30, as opposed to something similar that we saw at Crate & Barrel for $99).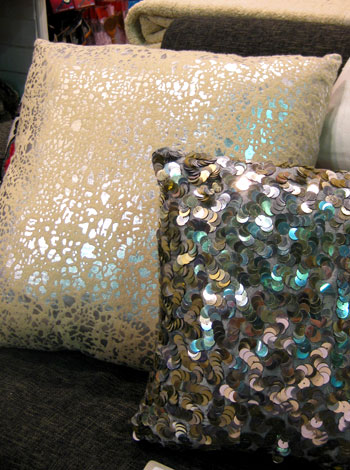 This $22 book of "Other People's Love Letters" reminded us of those Post Secret books (we love them, and actually own two volumes of 'em- they're great for leaving in a guest room so visitors can entertain themselves).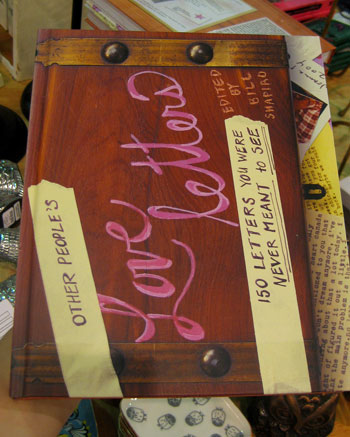 For the techie in your life, these funny $16 iPhone app refrigerator magnets could be perfect (if not a bit expensive- maybe they're a good DIY gift idea too?).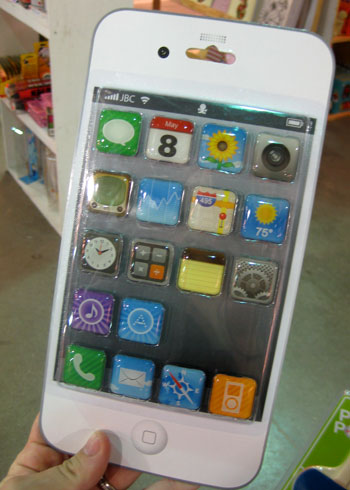 This pretty canvas print would definitely work for any newly married couples who just got their first house. So cute. And it might also be DIYable with floral fabric, some fabric paint, and some stencils. I somehow forgot to note the price for this one. Boo.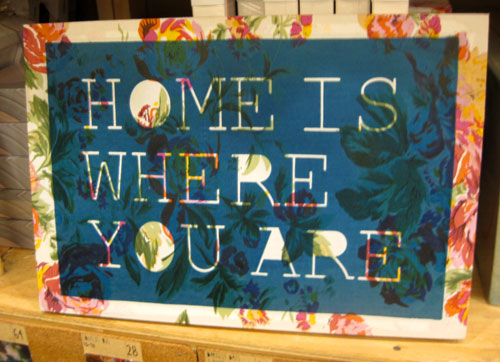 These sweet $8 mugs had so much charm. And they're great to give full of any number of things (fancy tea bags or coffee grounds, a bag of cookies or biscotti, even pencils or pens for a work friend's cubicle).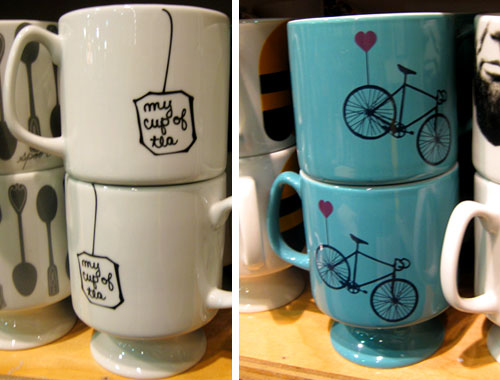 Of course we had to take a picture of the quirky band aids on the left for Burger. And anything with a mustache joke is cool with us, hence the box on the right. These could make pretty funny stocking stuffers. Sidenote: I just googled mustache to be sure I was spelling it right since the box has that funny spelling that made me second guess my first instinct and look at what came up. Those are some intricate mustache designs…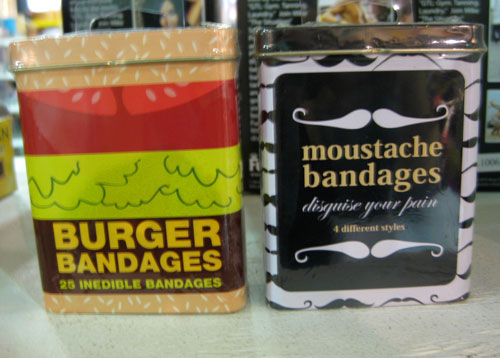 Here's a $36 faux chandelier that we thought would be a great gift for a fancy fashionista friend. We can totally picture it hanging above an entryway table, a dining area, or even inside of a cool walk in closet (best of all: no wiring necessary).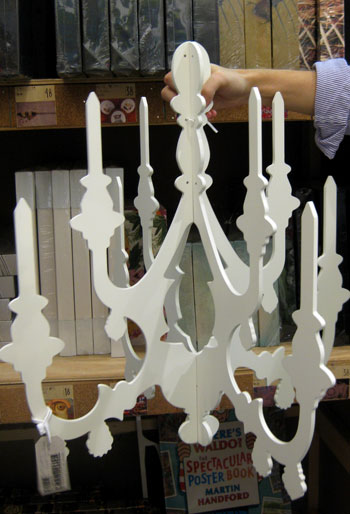 And we had to snap a picture of this dude from The Hangover…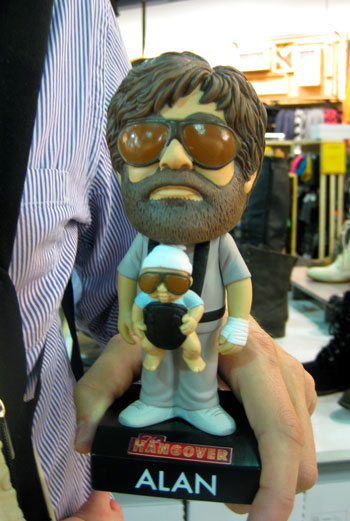 … because if John had a goatee and some glasses it might have been a pretty good representation of his "heck-yeah-I'm-wearing-a-baby" fashion choice.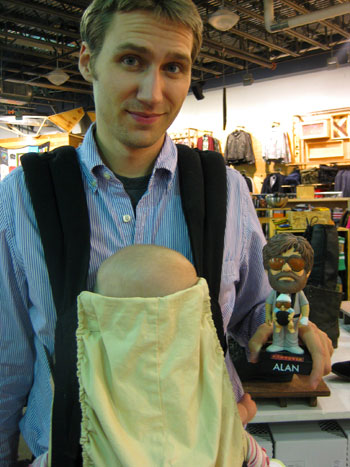 Of course Clara was asleep at this point so she missed the hilarity. Anyway, so ends our three store virtual shopping spree. Off to unpack some more.
Update: You can check out all of our favorite holiday decor finds here – many of which are under $15!