Happy hump-day afternoon, y'all! I made you guys a little something. I realized that while many of our posts are tutorials or projects or planning or shopping related (how we built this, what fill-in-the-blank we found on craigslist, how we painted that, etc) only around 2% of them have touched on the heart of the whole DIY thing: just doing you and having the faith/courage/conviction/confidence to go for it when it comes to creating a home that you love.
So if you're feeling stuck or second guessing yourself (goodness knows we do that!) these simple words from people far wiser than ourselves might be all that you need to pull the cord and go for it. Because if you're not all in when it comes to making your house your own, well, there probably won't be anyone else who can swoop in and save you.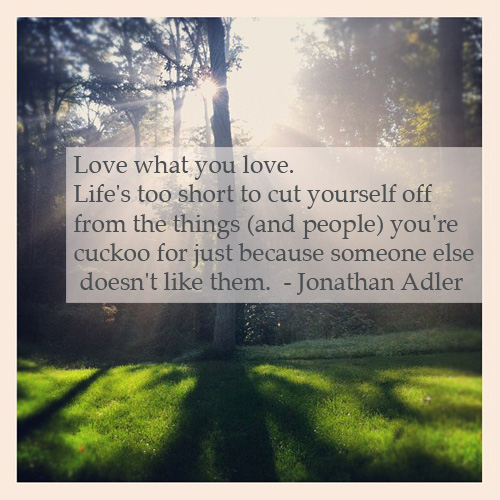 I thought making these quotes into free printables for you guys would be fun (using instagram photos we've snapped as the background). So feel free to print 'em out and tack them up on your bulletin board or frame one on your wall for a nice daily reminder to go nuts making your house feel like you and no one else. That's my wish for everyone on this little DIY journey. Not to have a house that everyone loves (how is that even possible?) but to create a home that you're completely crazy about – whatever that might look like. Note: This one wasn't said by this B.B. it was this one.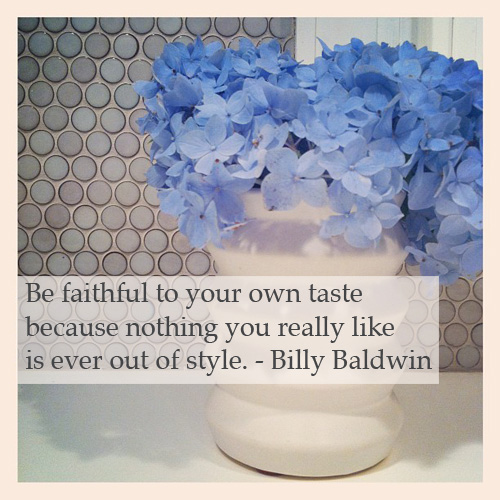 As for how to get to the higher res. printables, just click any of the images in this post and a 5 x 5″ printable should pop up in a new window that you can right-click to download or drag onto your desktop. I went with 5 x 5″ since that's the size of the prints we had over our sofa in the last house – and they look awesome with a fabric background and the white mat that comes with each of these $19 Ribba frames from Ikea.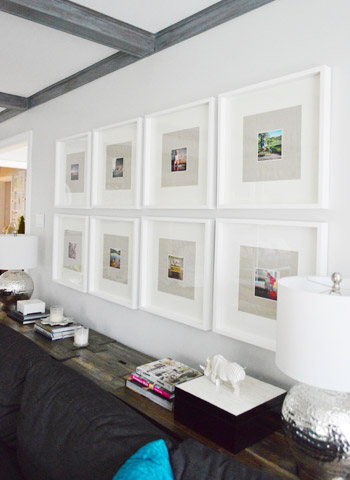 I thought I'd toss this one in for any bloggers, writers, or authors-of-Facebook-poetry who might need a reminder to hang over their computer: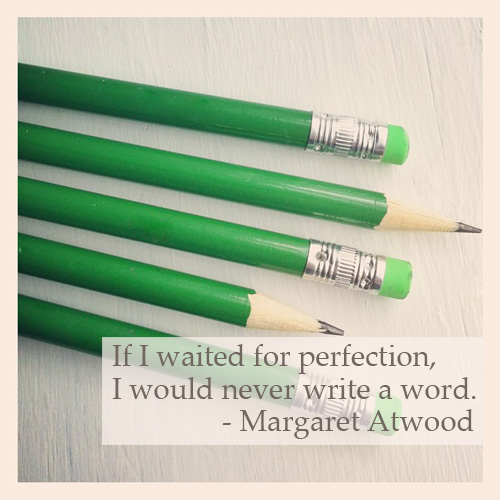 And just because a Marshall song can always be tied in (at least in my world), here ya go.
Get pumped y'all. Pace around your house in a hoodie and make it the coolest frigging place you've ever seen.
Psst- Have you heard his new song? There's not a clean version yet, so this is the uncensored one. I'm loving the Beastie Boy samples. Also, Dexter. Holy cow, it's getting so good I can't stand it.