It was time to mulch all our happy little bushes (all five million of 'em) in hopes of helping them retain water and stay warm through the winter (even though it's still around 65 degrees here).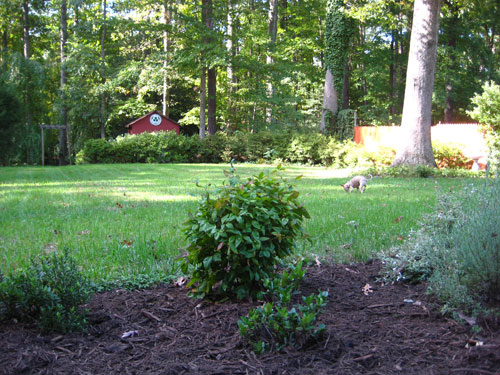 It's not only a nice thing to do for your plants, it's also a nice thing to do for your back since it'll save you about a million tedious hours of weeding thanks to mulch's magical (and pesticide free) weed-fighting ability.
And not only does mulch repel weeds, it seems to attract adorable little pooches with big ears: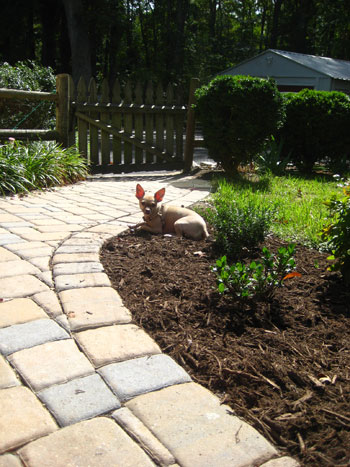 So we're never really surprised to find a sleeping chihuahua in our freshly mulched garden.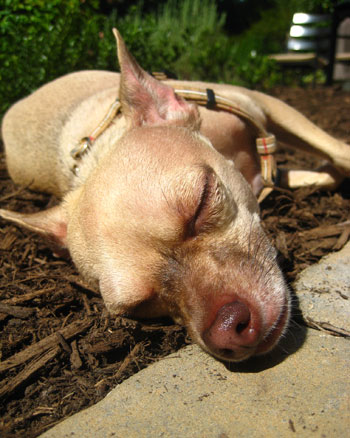 Yard work can really tucker you out…