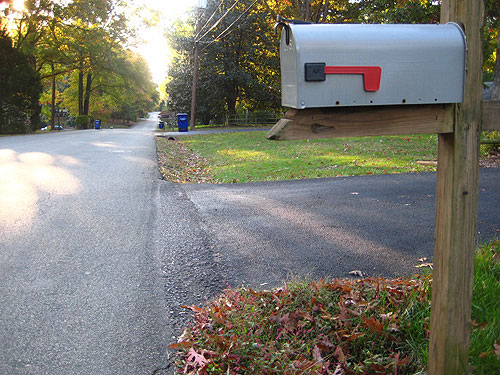 Usually this scene panics me – I'm leaving for work on a Wednesday morning and notice my neighbors' empty, blue garbage cans sitting at the end of their driveways, while ours sits full and forgotten in the garage. I then spend the next week kicking myself every time I have to stuff another bag into the now overflowing can.
But this was no ordinary trash day. This time I intentionally left our garbage can in the garage. Why? Because it was only half full. Instead, it was our recycling and compost bins that were overflowing (so much so that we're actually starting a second compost container).
I know, not earth-shattering news or anything, but it made me realize that our efforts to be more earth-friendly are paying off in some form. Apparently we've been able to divert about half of our household waste away from the landfill. We're a long way from living off the grid, but at least it's a step in the right direction.
Have any of you guys experienced a noticable reduction in your household waste? Any other great tips for cutting down even more? Obviously buying things less often and buying in bulk when ya can really help (two things we're definitely into) but we're wondering if there are any less obvious trash reducing tips out there. Spill the beans.