We're a bit embarassed about what we're about to share with you guys. So we'll preface it by reminding you that we're only human. Like you, we tend to be pretty busy and occasionally some projects sink to the bottom of our to-do list as life gets in the way. As is the case with our garage, which suffers from a bad case of Out Of Sight Out Of Mind Sydrome. After all, it's detached from the house so we don't really have to see it every day.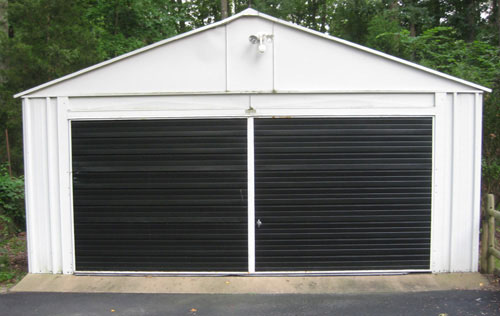 Now we're admittedly a bit hesitant to unveil our dirty secret, but we figured that the best way to keep this task from perpetually being scheduled for "next weekend" would be to open the door to the world and basically shame ourselves into getting 'er done. So, without further ado (or stalling) here's the current sad state of our two-car garage: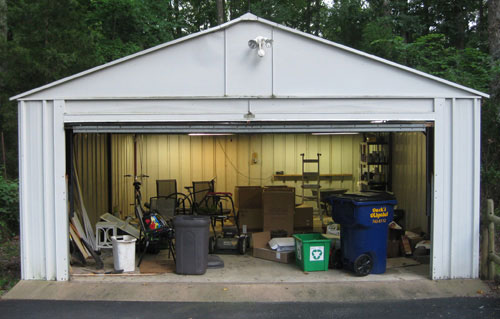 Yuck, we know. It's bad. And I probably don't need to say this, but we literally didn't move a thing before snapping these pictures. We wanted you to see it in its full box-filled, yard-equipment-strewn and distinctly no-room-for-parking-one-car-let-alone-two glory. In fact we haven't done significant maintenance on it since its first major clean-up last summer. The shame.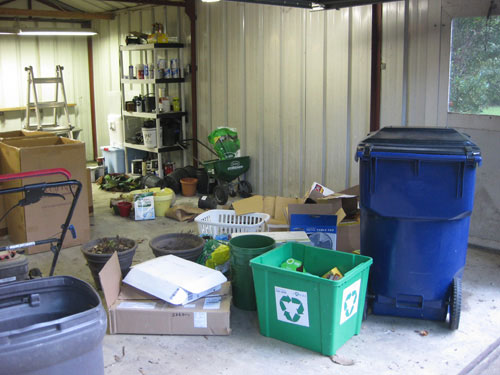 But we're not just sharing these "befores" to force ourselves to get to work making "afters." We also want to invite you guys to join us this weekend in giving some TLC to a neglected space in your home. Maybe your garage resembles ours? Or perhaps it's your shed, attic, basement, closet, or even a junk drawer that's feeling a bit chaotic? Whatever it is, let's tackle it together this weekend… and next week we'll regroup to share our afters (you can post 'em on our Facebook page or send them to john [at] younghouselove [dot] com). So don't forget to snap those before pictures up front and those after pics once the happy dance commences on the back end. Sound like a plan? We can't wait to see your afters. Heck, we can't wait to see ours either. Stay tuned…