In an economy like this, how can we avoid talking about money? And since it's our blogiversary week, we thought we'd take a look back at the most expensive project in Young House Love's history (and how we managed to make it slightly easier on our wallets).
You've probably seen pics of our kitchen remodel (if not, they're below), but unless you've read back as far as January, you missed the big cost breakdown of our gargantuan project. In that post we opened up our bank accounts so you could see how even while spending $17,500 we still managed to save ourselves $5,500 by negotiating with contractors, finding sales and buying discounted items. Good stuff. Who says you can't be a penny pincher and high roller at the same time?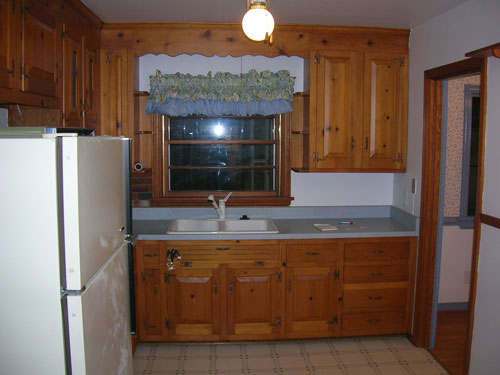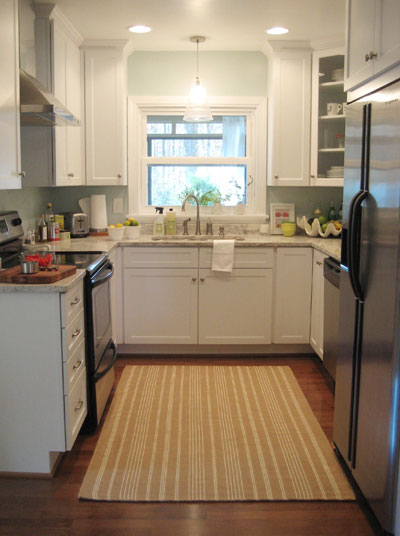 What we didn't mention back in January is that we eked out even more savings by playing the no interest credit card game. When it came time to fork over $14,000 in cabinets, countertops & installation fees, we opened a Home Depot credit card (during their ever-present "no interest or payments for 6 months" promotion). We had the money at the ready, but rather than pay it off on the spot we stashed the cash in a high interest savings account. Of course our Type-A-aversion-to-debt made this hard, but we knew it would be worth it in the end.
And it was. By taking advantage of an interest free 6 months from Home Depot (and investing the 14Gs) after half a year we earned 210 bucks in interest when it came time to pay off the bill in July (weight lifted). It's nothing to retire on, but it helped us pretend that our faucet and seeded glass pendant were free. Which is pretty darn sweet when you think about it.
Do you guys have any great money saving tips or stories to pass along? You know we love a good bargain (especially one that makes a home improvement project a little easier to swallow) so let the sharing begin.