This post might be filed under the annoying "teaser" category but we can't tell you anything other than to cryptically announce that you might want to watch The Nate Show next Monday (the 25th) or DVR it if you're fancy like that because… we're going to be on it!!!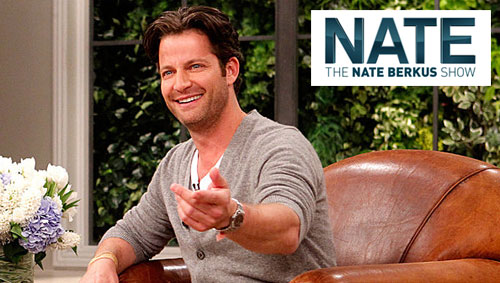 It's a syndicated show, so we don't know what channel or time it's on in your area (in fact it doesn't even air in Richmond, which is the bane of our existence) but if you hit up thenateshow.com you can use their station finder feature for more info. We've always been huge fans of Nate and his work, so we can't wait to check out Monday's episode (and unzip our lips about it after it airs).
Whirlwind doesn't even begin to describe it. They called us on a Wednesday, flew us out on a Thursday, and we were rehearsing and taping bright and early on a Friday. Oh and Mrs. Limestone was there too- it was really fun to meet her and her hubs in the flesh!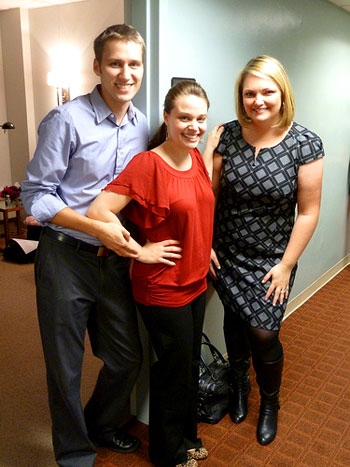 By 1pm that day we were back on a plane for home (landing just in time for the arrival of The Bowers). It felt kind of like a dream since we were gone for less than 24 hours. We promise more info as soon as we're permitted to spill the beans. Until then I'll leave you with this picture of Nate's iconic designer hair…

… just because I'm weird like that.