Clara is officially six months old today, which means we've reached the halfway point our weekly photo project (you know, the one with the fabric backdrops and photoshopped onesies).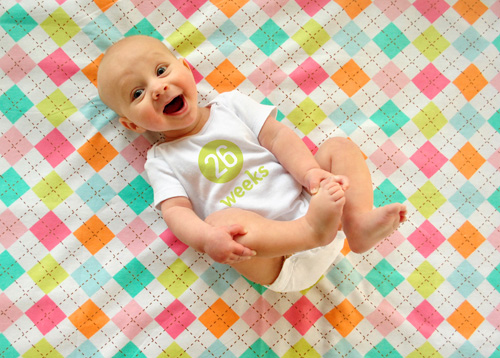 At 12 weeks in, we broke down the "how to" behind the project right here, so this post is just more of an update – since we've now accumulated another three months worth of pics. Here's a snapshot of the first 25. You can check them all out up close here on Flickr.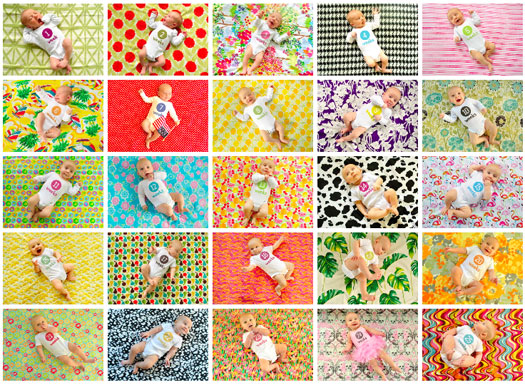 It's hard to believe that we've taken 26 weekly portraits already. And thankfully we still look forward to our Friday afternoon appointment with the camera, some fabric, a white onesie, and our model. We worried that we'd regret the weekly decision and wish we opted just for monthly pics, but we actually look forward to Friday photo shoots and whatever facial expression adventure Clara will take us on each week. Whether it's yawning…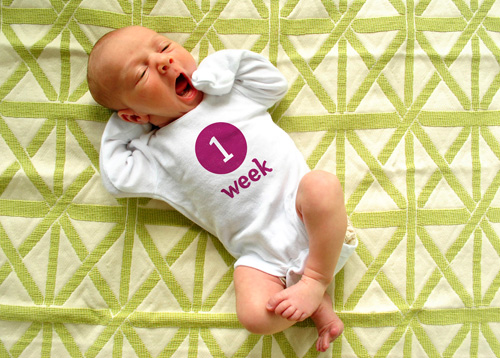 …deviously twirling an invisible mustache…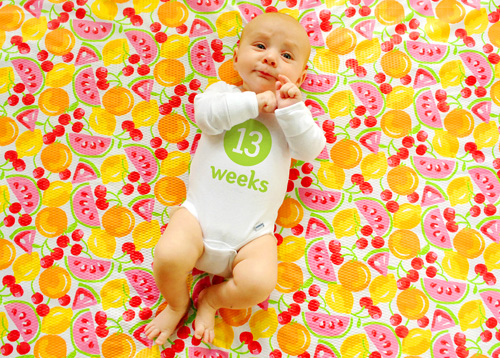 …or even breaking out a ballerina costume to celebrate Halloween (pointed toe and all).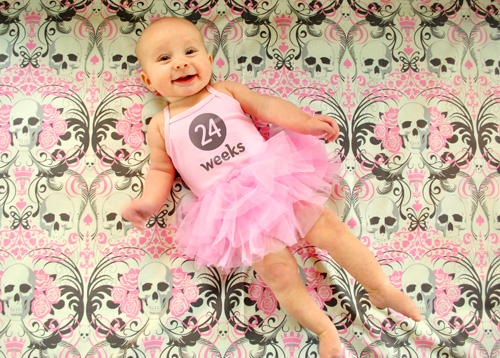 And in the affordable but meaningful holiday gift idea category, even though there are still 26 more photos to go before we hit our one year mark, we plan to package the collection-so-far in a little photo album Christmas present for the grandparents (I realize I sort of just gave away what they'll find under their tree, but they've gotta know it's already coming). And once we amass a full year's worth of weekly pics, we'll do a fancier hardbound book version for everyone (using Shutterfly or Kodak or something).
Oh, and lately we've been thinking that we may carry on the tradition past the one year mark because we're enjoying it so much. But we'll probably scale things back to just monthly photos at that point. We can only afford/use so much fabric after all. And speaking of all those swatches, from a DIY quilt to framed art or a fabric bunting, we're so excited to repurpose all of the fun textiles we've been collecting thanks to this little daughter documenting project of ours. Can't believe our baby girl is already half a year old. They grow up so fast.