We made four little updates around here, so I thought I'd smash them all into a quick recap post for ya.
First, we have been meaning to convert our bathroom toilet to a dual flush version for a while (we already did it to the one in the hallway and the one in our first house – seriously we LOVE this upgrade!). Sadly when we attempted to use this kit that we bought on Amazon (here's the affiliate link for ya), it turns out that our new toilet isn't compatible. Apparently the angle/shape of the bottom of the tank kept it from attaching correctly.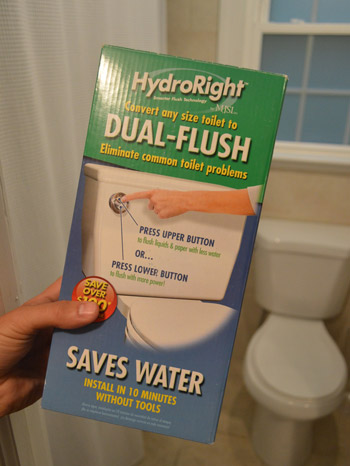 So we padded down the hall to the guest room and installed it there instead. Oddly enough, that tiny toilet that is most likely original to our 60's house worked just fine with it.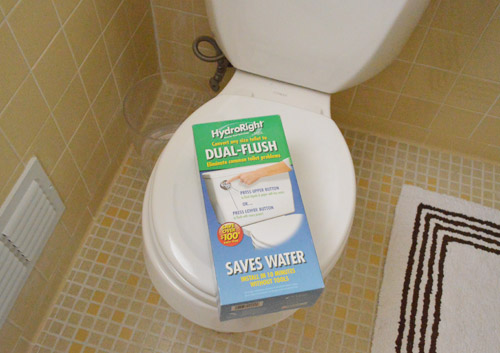 Now at least we can save water when our guests come to stay (and a dual flush button helps that small outdated bathroom feel a smidge more modern – haha).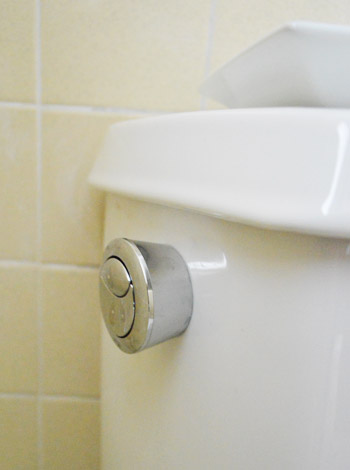 Another little easy upgrade that we did was that we finally (only 20 months after moving in, har-har) found a place for our shredder, which had been cluttering up our closet forever. The solution? Our built-in desk cabinets. Except we had to figure out how to make it fit in there (we really wanted to keep that storage drawer on the bottom).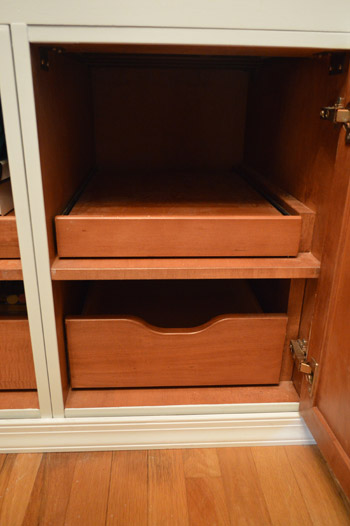 So our first order of business was to remove the pull out shelf, which just came down to removing the tracks and the drawer itself with a screwdriver (they were held in with simple screws along the track).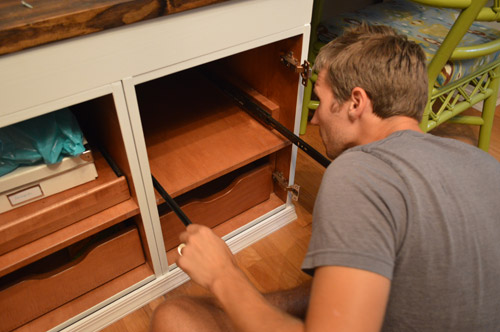 Then we drilled a hole right into the back of the cabinet, so the cord for the shredder could be fed through the back of the cabinet without having to come out the side or the front or anything wonky.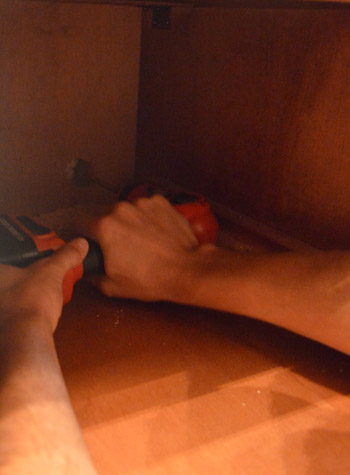 Bada bing, bada plug.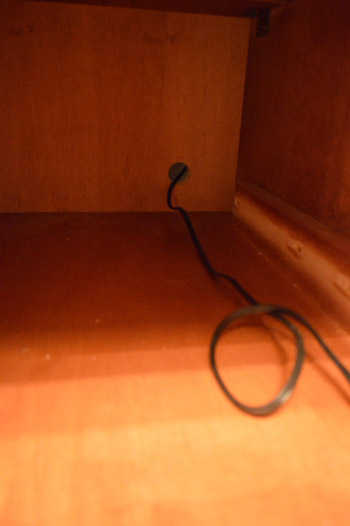 Then we shoved her in there on her side.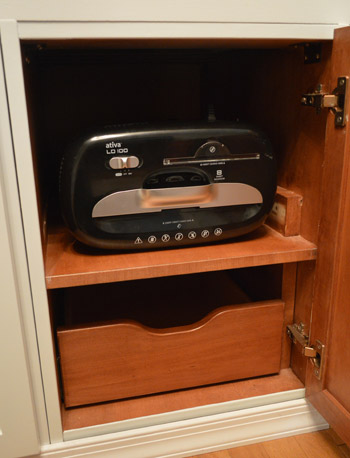 Oh and at first we worried that it wouldn't work well on it's side, but before we went through all this drawer-removal and plug-drilling trouble, we laid it on it's side and used it like that for about three weeks before committing to "building it in" to the desk that way, and it worked like a charm. One tip would be to empty it pretty frequently just so the shredded stuff doesn't build up around the front since there's not as much gravity to pull things down as there is when it's standing up. But other than that it seems to work great so far. And the best part is that with the door closed it all looks nice and organized. Hooray for hidden contraptions and fewer messy-looking wires.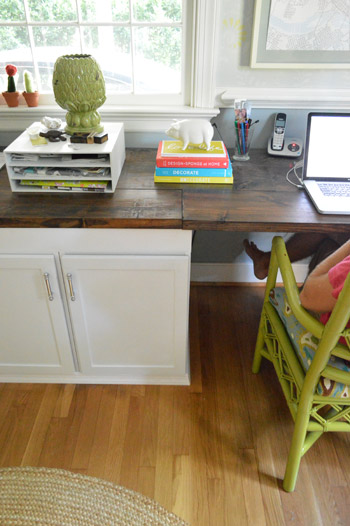 Another little update that we finally got around to was rehanging our kitchen mirror on two super strong hooks (they each have 100lb capabilities) since a few kind folks with professional framing backgrounds commented on this post about hanging it on a wire (they said that over time a wire – even a heavy duty one like we used – can slip or lose strength, so two hooks used individually with something strong (like a heavy duty screw & anchor ensemble) would be best. Pardon the weird duct tape (more on that here).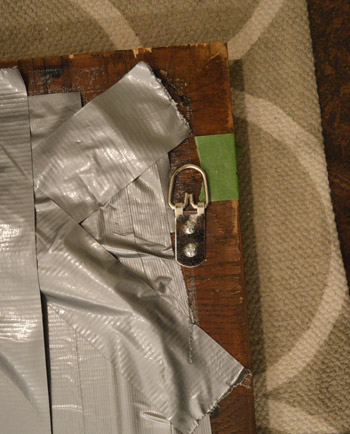 So we just added a heavy duty anchor system on each side of the wall to line up with the new hooks that we added to the back of the mirror…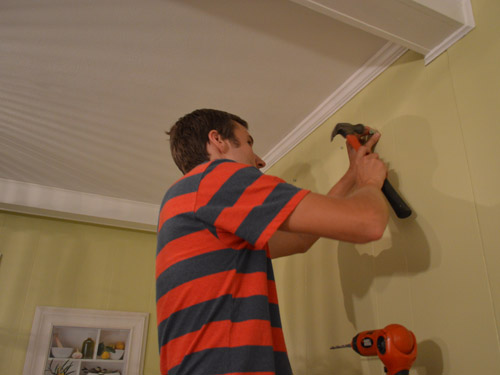 … and hung things back up. Now it should be nice and strong for the long haul. Oh and you might notice that I got some bird friends from HomeGoods for the mantel. Yes, more animals. Our house is a veritable ark these days.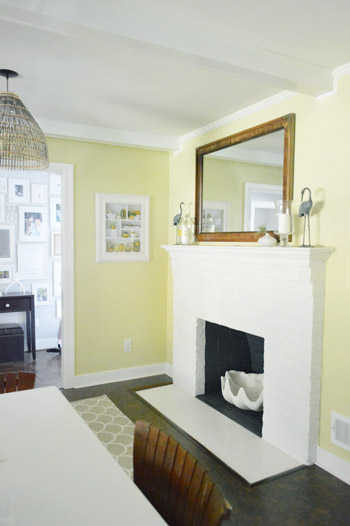 And our last little thing was that John brought home some pretty yellow tulips when he went grocery shopping. Isn't he sweet?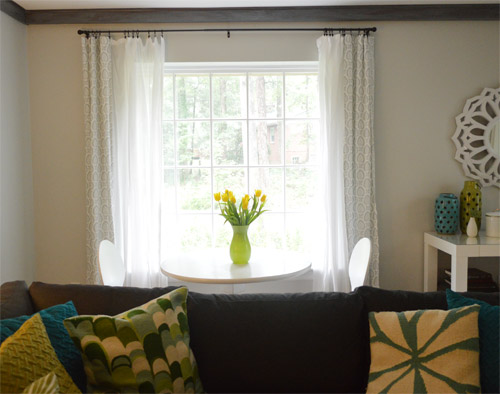 I put them at the table in the living room since I see them every time I walk through that room (and also get to enjoy them whenever I'm sitting on the couch and Real Housewives of NY makes me roll my eyes, which is surprisingly often).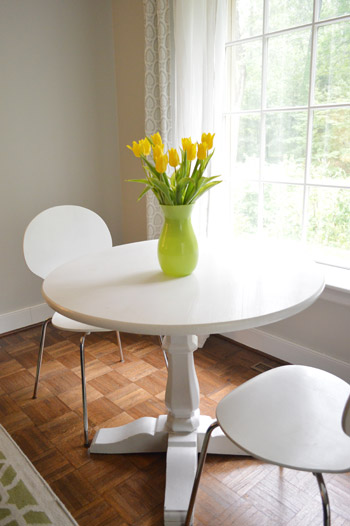 Close up. Bam.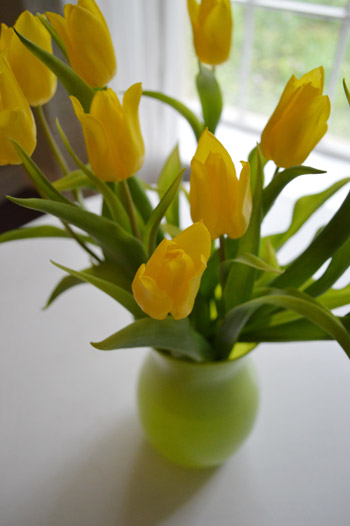 There you have it. Four things. What little updates are you guys up to around the house? Any toilet-pimping, shredder-hiding, mirror-re-hanging, or flower-enjoying going on in your neck of the woods?
Psst- We've gotten a bunch of questions from people about how Clara's liking preschool, so there's a post over on Young House Life all about it – complete with the way we'll be documenting her first day of school each year. Aw shucks, they grow up so fast.