It happened again. Our little lady is back in preschool.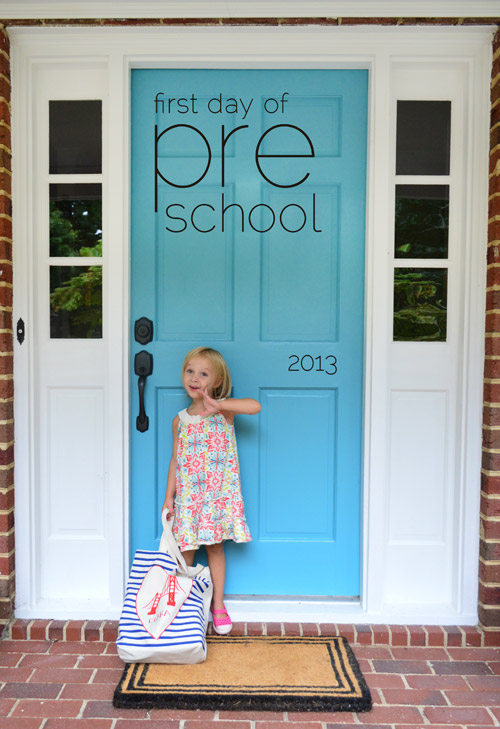 And the difference from last year's first day photo nearly put our jaws on the floor. We knew she had grown, but wow.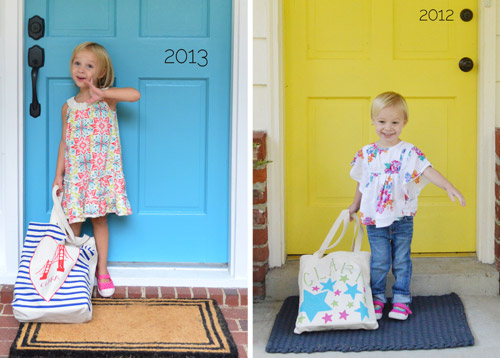 Since her monthly photo project stopped at her 3rd birthday, it was fun to break out this other photo tradition and snap some pictures. Although I had forgotten about the weird results when you say things like "smile big!"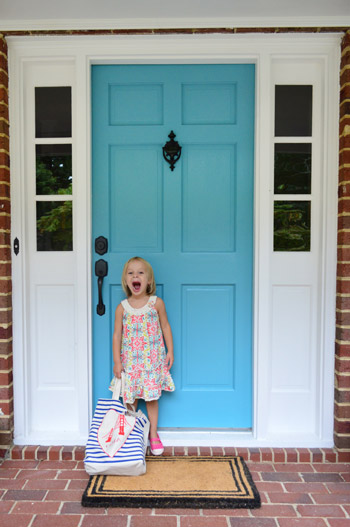 "No, like you're really happy and excited."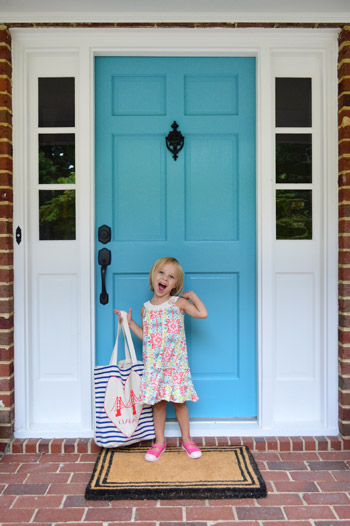 She's going back to the same preschool she went to last year, though now for three mornings a week instead of two like last year. She's excited to be back with her friends, to get to know her new teachers, and to uncover all that there is to explore in her new classroom. And I'd be lying if I didn't say we're excited to have a couple hours of quiet time/project time/typing time at home. Although our new house is about 15 minutes further away from school now, so we're definitely noticing the extra hour that it takes to do two round-trips.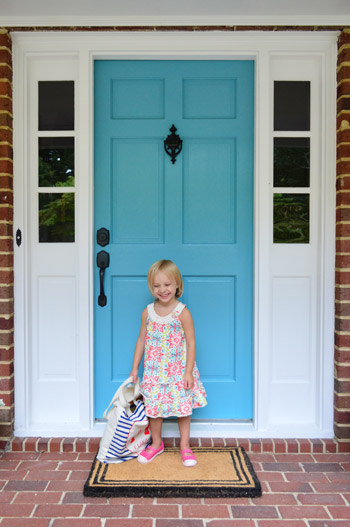 Totally worth it though. The girl loves her school and is so excited to be reunited with all of her friends.
Not sure where this catalog model came from all of the sudden. Someone's giving us a little strut and pose action.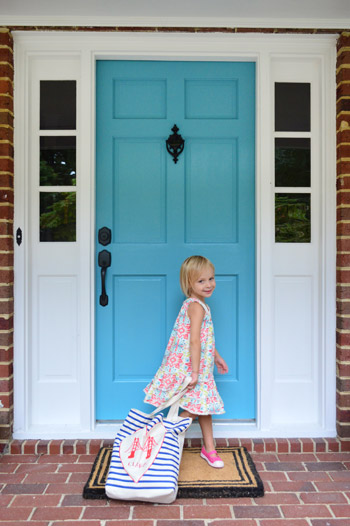 She eventually realized that all of these photos were the only thing that stood between herself and her friends at school, so this is her "can we go now?" face.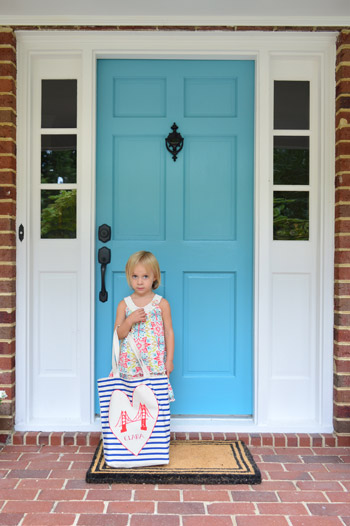 So off we went. Oh, and Sherry found her school bag at an Old Navy outlet for $2. She wrote Clara's name on it with a red sharpie since the school asks for everything to be labeled. How did the whole first day of school thing go for the rest of you guys?