One of the things our publisher does is have each of their authors create a short video about their book. A movie trailer of sorts – but for a book.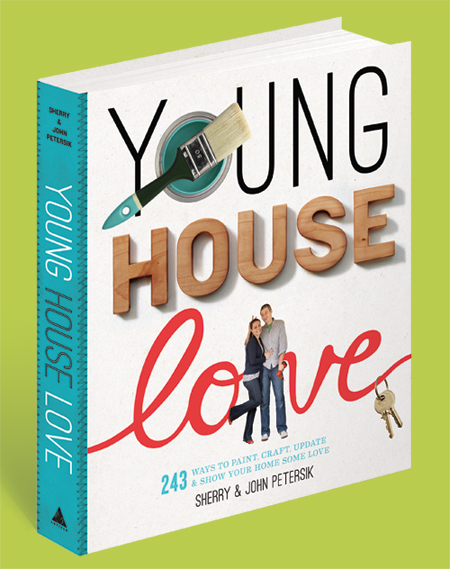 Artisan suggested we hire a little film/editing crew to do it, but like true DIYers we took it as a fun challenge to see how much we could do ourselves. So we came up with an outline, wrote a little script, hired a local video genius to shoot it for us (who also happens to be our brother in law) and edited it ourselves in Final Cut Pro back in March. And now that we're two months away from the official book release date (Nov 6th, aka Election Day) we're finally allowed to share it! Wahoo.
We had to finish the video so early because our publisher needed it for a spring sales conference in March, so as soon as we got back from Hawaii the pressure was on (see how bare the trees are in this pic?). Thankfully all of the projects were already finished for when we shot all of the book photography over three weeks at our house in February, so one day of shooting video and setting up little impromptu vignettes wasn't too tricky. It was actually really fun.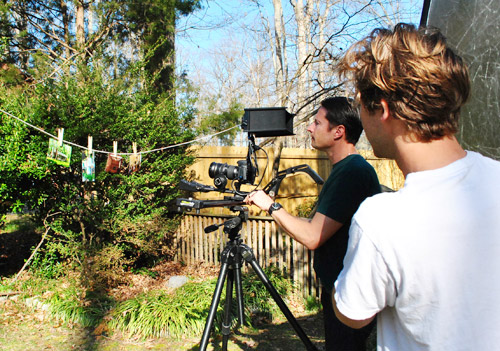 The funniest thing is that we handed in our outline for all of the projects in the book about a year before this video was shot, so finally seeing the projects in real life in a polished format like this (since it was well before we saw any final book proofs) was kind of surreal. I guess it's akin to baking a cake for a year or two and finally getting to taste it.
The weirdest part by far was recording our nerdy little voice over (while sitting in a closet using our iPhones) and layering that in there. Allow us to share this reenactment so you can picture it (Burger was playing the role of "Supervisor"):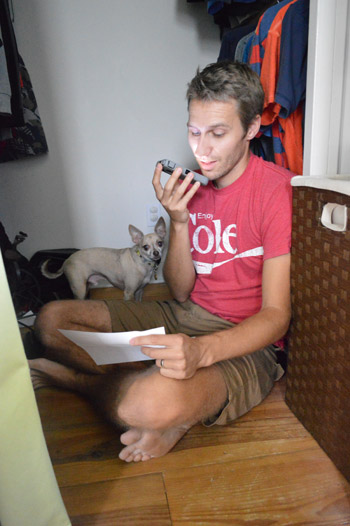 And for those of you at work who can't watch videos, here are a few still shots (there are a lot more sneak peeks of various projects in the video though):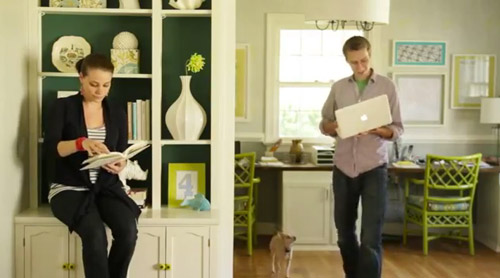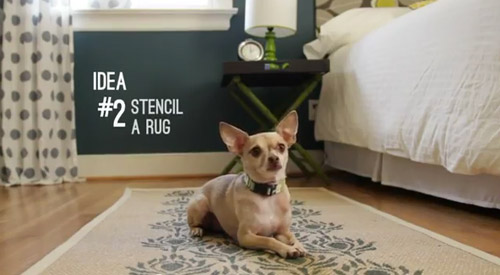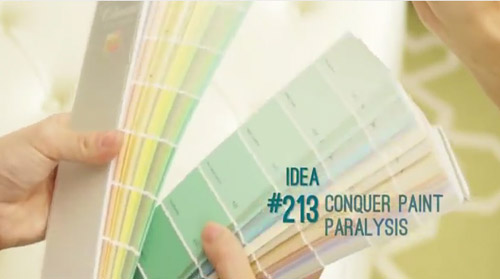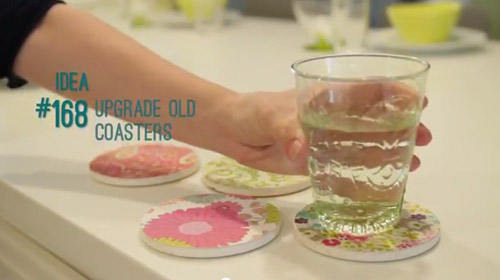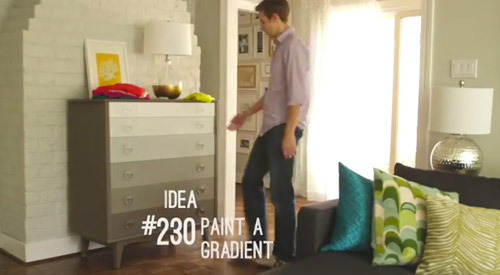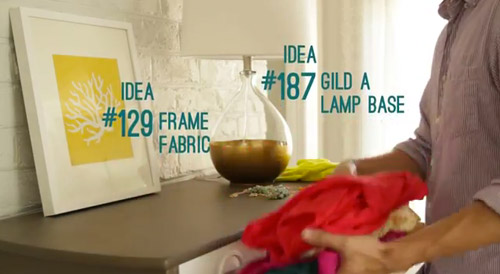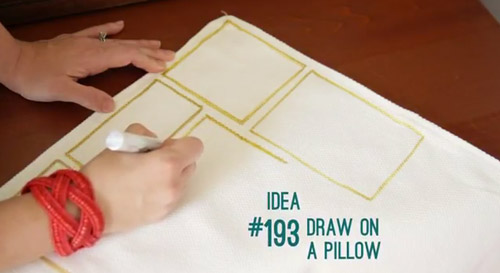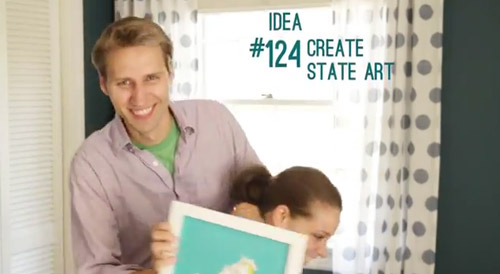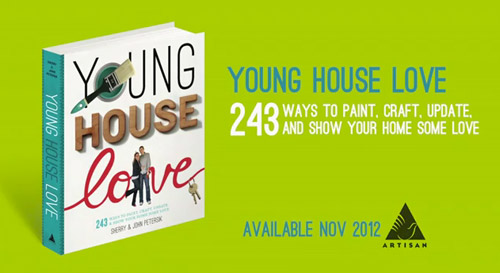 We're so relieved to finally be able to reveal some of the projects in the book – even if it's only a small portion for now. Thankfully in less than two months the book will be out (you can pre order it here) so all those kitties will be out of the bag. Can't wait! Free the kitties!
Have you guys ever written a video script and attempted to make a somewhat polished little YouTube ditty? It's kinda fun, right? The clothesline concept was all John's – and we love how it allowed us to squeeze in a few bonus project peeks. I'd say previewing 15 projects in a little over a minute is pretty speedy, indeed. You know we like to cram stuff in there (slash are terrible secret keepers). Woot!