When we posted this Instagram shot last month we alluded to the fact that it wasn't our ordinary, everday snapshot (our caption revealed that both of us had to put on make-up for it).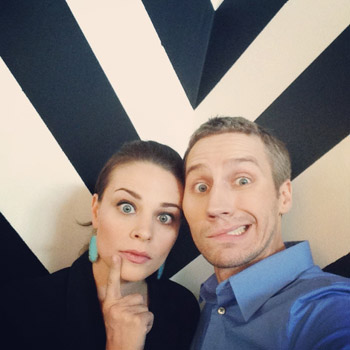 That's because we took that shot while on the set of a photoshoot for Richmond Magazine's Best & Worst issue. This annual collection of reader-voted favorites includes award categories that range from normal (Best New Restaurant) to trendy / weird / random (TV Anchor Who Never Ages).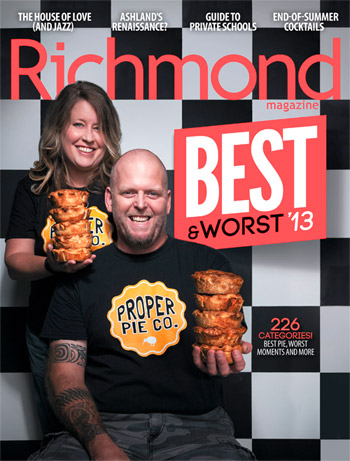 How did we make the list? Best Local Instagram Feed, y'all! We couldn't believe it when they called us. I mean seriously, we were like "are you sure that's us?" You can read the little blurb about it here.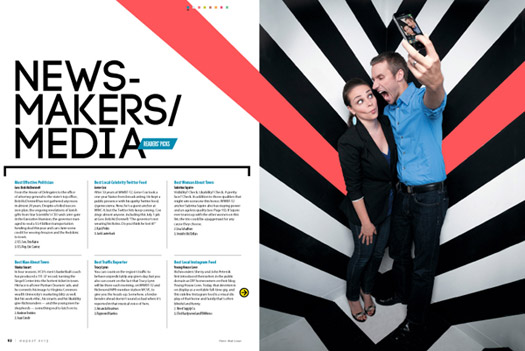 Not only were we pleasantly surprised to have been voted that (we didn't even know it was a category), we were even more flattered to hear that they wanted to photograph us for the issue. It was kind of strange being photographed without our house as the backdrop, but I'd say this graphic black & white wall that photographer Matt Licari and set designers Stephanie and Chad Jacobson created was a pretty cool substitute.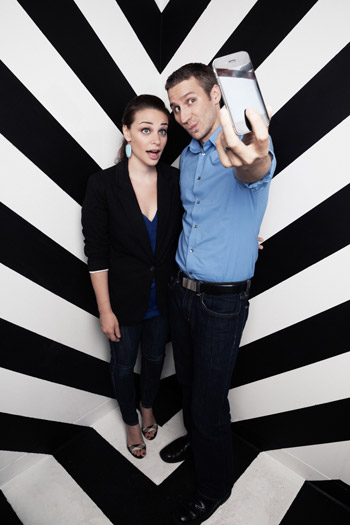 Obviously the photo was Instagram-themed, so we basically pretended to be taking selfies with our phone (actually, it was the magazine's Creative Director's phone – our cases were deemed too distracting) and they added the screen imagine afterwards in Photoshop.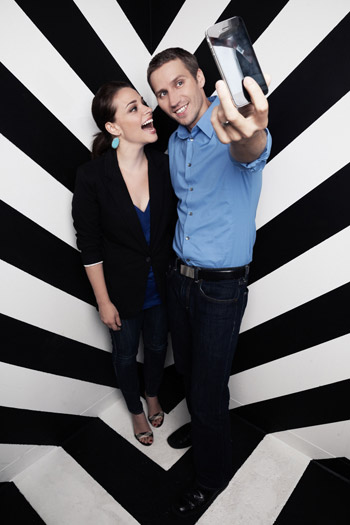 Matt was kind enough to send us some of the outtakes to share you with you guys. If nothing else, it proves that not all of my expressions involve a wide open mouth. Just most of them…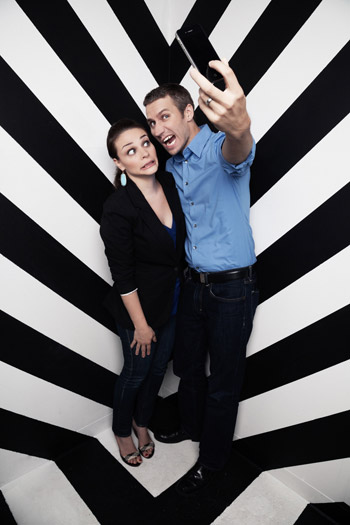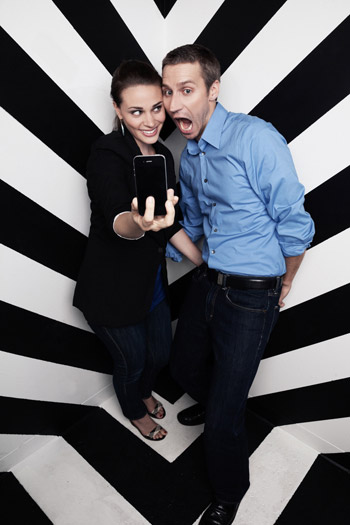 We did a few with Sherry holding the phone, but it required an awkward squat on my part. But I guess playing model isn't about being comfortable now is it?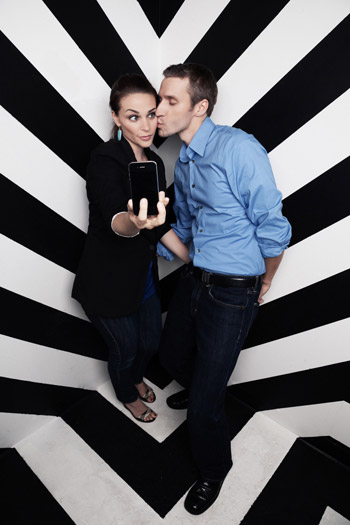 Thanks again to Steve at Richmond Magazine for inviting us to participate and to photographer Matt Licari for letting us goof off in front of his lens. Oh, and of course a BIG thanks goes out to any locals who surprised us by voting us in! As we joked with the folks at the shoot, we're still waiting for whatever trophy, sash, novelty check, or key to the city comes with the prize. When it arrives, we'll be sure to Instagram a picture of it.
Photographs by Matt Licari courtesy of Richmond Magazine