***This giveaway is no longer accepting entries***
Yes, this freebie is about cleaning, but the "nice" part of my post title risks being a major understatement. For instance, would you call this incredible Australian house that we virtually crashed back in February just "nice?"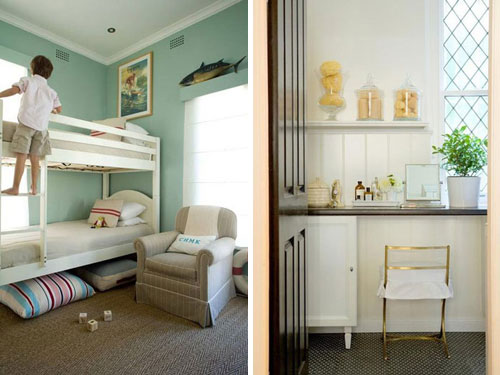 Of course not. It's amazing. Which is why we're excited that those very homeowners are also the geniuses behind the luxurious and superbly eco-friendly cleaning line called Murchison-Hume. Even more excitingly, they're sending over $250 worth of luxe home-cleaning products to one lucky reader's casa (feel free to drool, since you'll soon have something to clean it up with).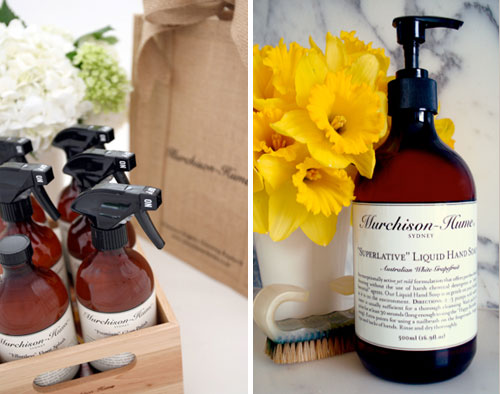 So why do we love Murchison-Hume? Let's start with the design: vintage apothecary-style bottles that make any countertop photo-shoot ready. Then there's the eco part. All products are premium organic and are based in the same technology that cleans up oil spills, meaning they're completely non-toxic. Oh, and of course there's the fact that they actually work – and smell great (mmm, Australian White Grapefruit). And yes this line (which you can find stateside in Anthropologie and in upscale shelter mags like Elle Decor) is pricier than your average cleaner, but you certainly get what you pay for. Plus, it never hurts to feel a bit fancy when you're tidying up. In fact they sent some our way and we've never felt so elegant while getting our scrub on. There was even some raised pinky action while we went.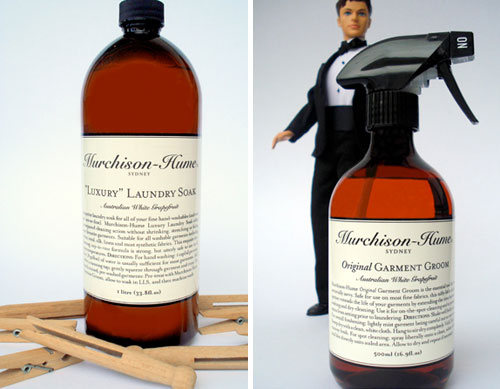 So here are the deets for this week's giveaway, including all of the loot that our winner's gonna take home…
PRIZE: Murchison-Hume's "Classic Six" boxed set, full refill set, Luxury Laundry Soak, Original Garment Groom, Hand Soap and their brand new hand cream.
TO ENTER: Comment on this post with the words "KEEP IT CLEAN" and…
BONUS QUESTION: … fess up about what you obsessively clean. Are you a frequent hand washer or teeth brusher? Does clutter on your countertop drive you nuts? Do you consider clothes to be dirty even if they've barely been worn?
GIVEAWAY CLOSES: Wednesday, April 14th at 8pm EST
NUMBER OF WINNERS: One
PRIZE SHIPS: Worldwide. That's right, it's fair game for everyone.
USUAL STUFF: One entry per e-mail address is permitted. The winner will be selected using random.org and announced on Thursday. Good luck!
Find more freebie info on our Giveaway FAQs page. Pics courtesy of Murchison-Hume.