***This giveaway is no longer accepting entries – see who won below!***
First off, thanks for all of the birthday wishes everyone. Second, random.org has selected our winner as… Lee (who just turned 31 and is so far happy with it). That's good news for us too, since we're both staring down at 31 now. Congrats Lee!
Guess what today is? Sherry's 30th birthday! And to celebrate, Crate & Barrel is gonna give one of you a Benjamin to spend for every decade that Sherry's been alive (that's $300 in case your math skills are in a post-lunch slump). And that's not the only thing Crate & Barrel is giving away these days. They're also in the midst of their Pick Your Page sweepstakes where one winner will score all of the items featured in any spread from their new Spring catalog. That could earn you up to $15,000 worth of crate-y, barrel-y goodness! So feel free to pop over there to get in on that giveaway too.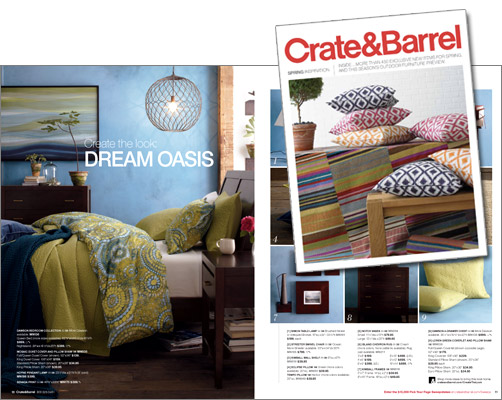 PRIZE: A $300 gift card to Crate & Barrel
TO ENTER: Comment on this post with the words "AGE ME" and tell us…
BONUS QUESTION: … if you could pick your age, what would you magically like to return to (or travel to the future for)? Would you love to be 11 again? Or would you give anything to relive your early 20s? Maybe you just can't wait to settle into a relaxing retired life in your 60s or 70s?
GIVEAWAY CLOSES: Wednesday, March 21st at 8pm EST or at 10,000 entries (whichever comes first)
NUMBER OF WINNERS: One
PRIZE SHIPS: The United States (although we do try to wrangle as many international giveaways as possible)
USUAL STUFF: One entry per e-mail address is permitted. The winner will be selected using random.org and announced on Thursday as an update to this post. That's right, come right back here on Thursday for the announcement of our winner. Good luck…
Note: We aren't paid or perked for hosting these giveaways, we just do 'em to thank you awesome folks for stopping in. See our Giveaway FAQ page for more info. Pics courtesy of Crate & Barrel.