Lookin' to add some flash to that backsplash? Some bling to your bathroom? Well here's a freebie you're sure to go geeky over.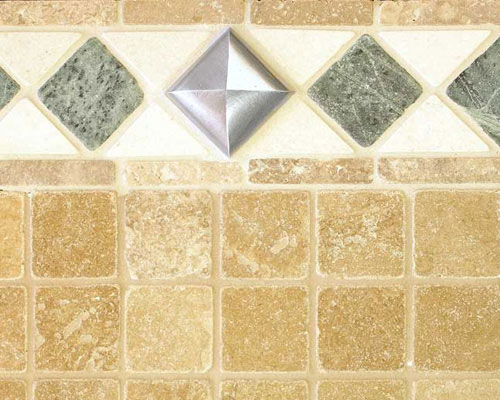 Castalina makes high-end, hand-poured 100% lead free pewter accent tiles that are sure to upgrade any tile job around your house, from the kitchen to the bathroom and beyond. Even if you don't have any tiling projects on the horizon at the moment, we think these stylish "dots" would look just as great lining a tray, bordering a picture frame, or even grouped in a grid as a sleek coaster or pillar candleholder. They're even safe for flooring projects (they are real metal after all).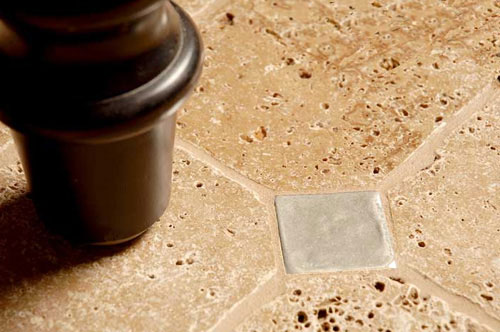 All of Castlina's tiles are exclusively available at Costco.com for some pretty darn amazing prices compared to the other 100% pewter tiles on the market. They come in two finishes (polished or aged), two sizes (2×2″ or 1×1″) and three designs (flat, domed or pyramid) so there's definitely something for everyone.
And here's your shot to snag some for free. Since we couldn't pick our favorite tile type to give away, Castalina kindly agreed to let the winner pick their prize! So one lucky guy or gal will receive two boxes (24 tiles) of their preferred style – that's up to a $236 retail value.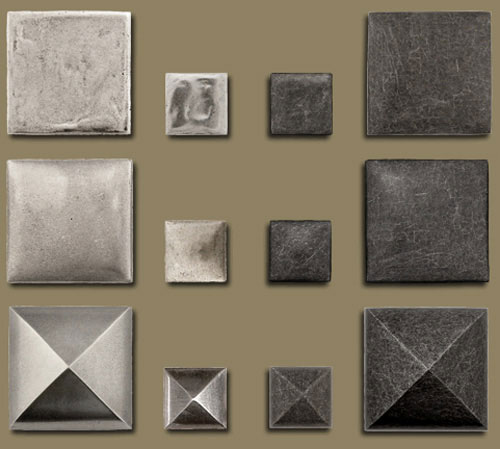 To enter, just comment on this post with the words "I'M A PEWTER GEEK" by Wednesday 1/28 at 8pm EST. And while you're at it, tell us what you go geeky for (I'm a little too caught up in Lost theories and Sherry is a bit Twilight crazy these days). Oh and Castalina ships anywhere in the Continental US, so this contest is open to all residents of the lower 48 states. We'll announce the lucky random winner by the end of the week, so stay tuned…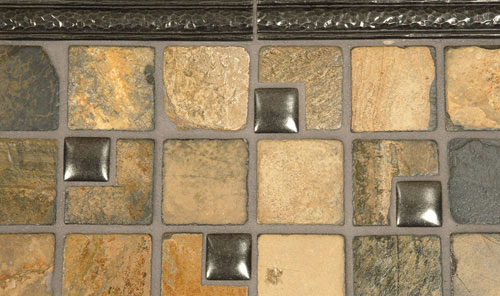 Oh and Castalina also makes liners (those fab long pewter tiles along the top of the above picture), so be sure to check out everything that they offer right here. You won't be disappointed.
Curious about how our giveaways work? Find out the juicy details here.