After seeing the two little DIY projects that we did with their product last week, the friendly folks over at Moo have offered up a free pack of Minicards to one lucky Young House Love reader. That's 100 tiny cards personalized with your favorite photos for displaying, sharing, or crafting (check out their idea file here). And since they ship anywhere in the world, this freebie's up for grabs to our international readers too.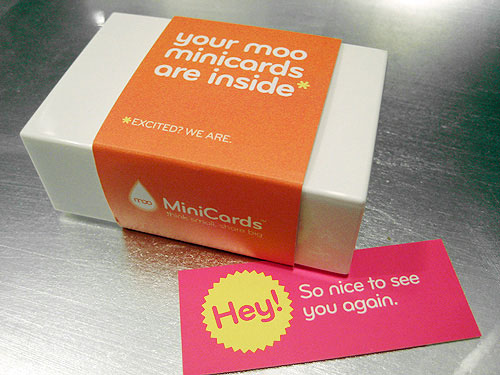 Like our other giveaways, entry is simple. Just comment on the post with the words "MOO ME" by 8pm on Wednesday, Dec 3rd. Then we'll pick a random winner to announce by the end of the week.
And since you'll be scoring a pack of cards for free, you might want to check out this cool, new customizable mosaic frame that Moo sells to show off your many minis.