*** This contest is no longer accepting entries – see who won below!***
And our lucky winner of over $400 worth of art is… Kate (who loves the mix of love salty and sweet: chocolate covered pretzels, salted caramel, trail mix, etc). Congrats!
There are so many incredible options when it comes to bringing art into your home, so we thought we'd put together a mixed bag of three very different, but equally cool artists' work. The first comes from D is for Dino, a local guy who also moonlights at our favorite candy store. He makes awesome graphic prints that are crisp, beautiful, and contain "a hint of geekery." Here are a few of our favorites that you might want to spend your $100 gift card on…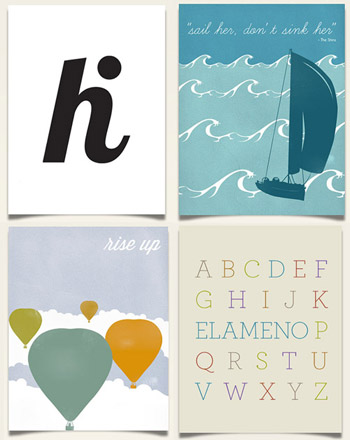 Next up is Against the Woodgrain, who sports quite the mix of media. They're giving away one of my favorite items: a vintage-inspired arrow light fixture that looks like it was salvaged from some drive-in back in the day (it's actually handmade just for you).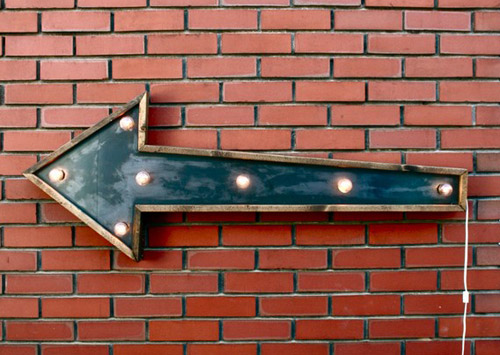 Last but not least is Jessica Alpern Cuts Paper. We had a hard time picking from her all of her intricately hand-cut works because there's just something so charming about every single one. So good luck picking which ones to get with your $100 gift card…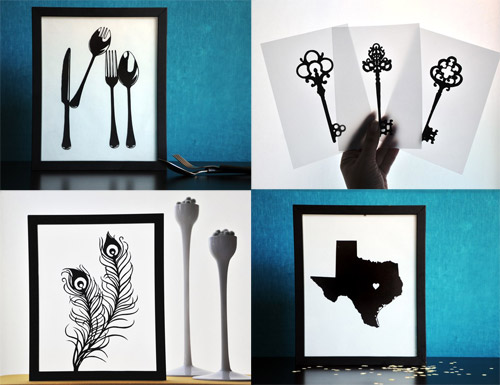 PRIZE: An arrow light fixture from Against the Woodgrain, an $100 gift card to Jessica Alpern Cuts Paper, and an $100 gift card to D is for Dino. That's over $400 worth of art!
TO ENTER: Comment on this post with the words "MIX ME!" and tell us…
BONUS QUESTION: … what's your favorite thing to mix? Root beer and ice cream for dessert? Stripes and polka-dots in your wardrobe? Rap and country music on your iPod?
GIVEAWAY CLOSES: Wednesday, July 4th at 8pm EST or at 10,000 entries (whichever comes first)
NUMBER OF WINNERS: One
PRIZE SHIPS: Anywhere in North America (although we do try to wrangle as many international giveaways as possible)
USUAL STUFF: One entry per e-mail address is permitted. The winner will be selected using random.org and announced on Thursday as an update to this post. That's right, come right back here on Thursday for the announcement of our winner. Good luck…
Note: We aren't paid or perked for hosting these giveaways, we just do 'em to thank you awesome folks for stopping in. See our Giveaway FAQ page for more info. Pics courtesy of D is for Dino, Against the Woodgrain and Jessica Alpern Cuts Paper.