***This giveaway is now closed – see who won below!***
Now that the Christmas countdown clock has ticked to 67 days left, how 'bout we announced who random.org selected for this prize? That lucky person is… Janaya McKeon (who is "crazy excited for my husband and I to share our very first Christmas together as a married couple, and dreading the inevitable weight gain that accompanies me.") Congrats Janaya!
There are 70 days 'til Christmas, y'all. Yup. It just got real up in here. So if you're looking to help keep the holiday hysteria at bay, we've got a great way to check one thing off your list: cards. Tiny Prints is gonna hook one of you up with $400 worth of cheer-spreading goodies, including $300 of their always-stylish holiday cards (on their new premium double thick matte paper, no less) and that other $100 will go towards custom address labels. That's right. You'll have the holidays so under control that even your return address will look styling. I'd say that's one big "booyah" to the holiday craziness.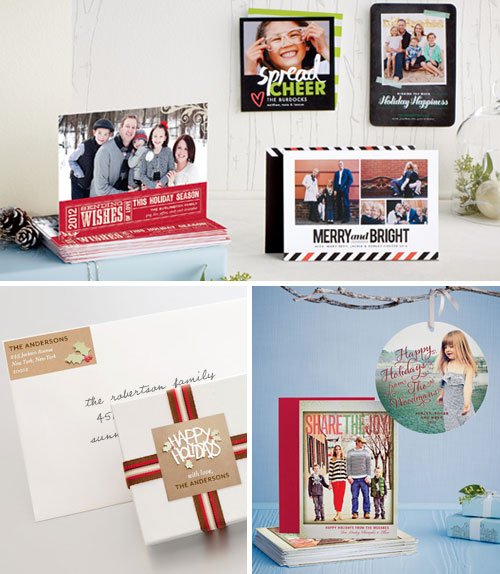 PRIZE: $300 worth of Tiny Prints Holiday Cards on premium double thick matte paper plus $100 worth of custom address labels.
TO ENTER: Comment on this post with the words "TINY ME!" and tell us…
BONUS QUESTION: … what you're looking forward to AND dreading most about the holidays. Are you excited for chilly sweater weather but not so hot on blizzards? Pumped to see your family open their presents but nervous about the credit card bill? Or are thrilled for your family to visit but hoping they don't overstay their welcome?
GIVEAWAY CLOSES: Wednesday, October 17th at 8pm EST or at 10,000 entries (whichever comes first)
NUMBER OF WINNERS: One
PRIZE SHIPS: The United States & Canada
DISCOUNT: 20% off any holiday card order with code YOUNGHOUSELOVE20 (through Oct 17)
USUAL STUFF: One entry per e-mail address is permitted. The winner will be selected using random.org and announced on Thursday as an update to this post. That's right, come right back here on Thursday for the announcement of our winner. Good luck…
Note: We aren't paid or perked for hosting these giveaways, we just do 'em to thank you awesome folks for stopping in. See our Giveaway FAQ page for more info. Pics courtesy of Tiny Prints.