TGIF… as in, thank goodness it's February.
The new month means I got another healthy dose of fresh flowers thanks to my sweet hubby's Christmas present (he promised me a bouquet a month for a year). This month we picked up a buxom bunch of cheerful white daisies for just $4 at our local grocery store. And I was able to split up my bounty of blooms into three vases this time (well one vase, one mercury glass votive and one old bathroom cup). You can't really beat three floral arrangements for $1.33 a pop!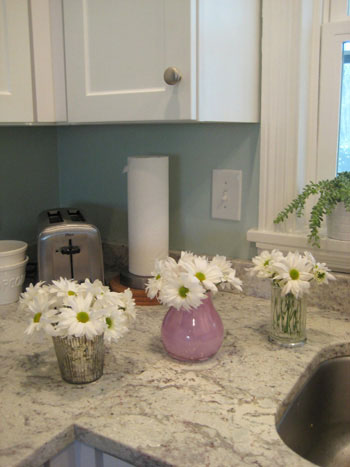 Just like last month, one bouquet lives on my desk (it makes me feel a bit less robotic after ten hours spent chained to my computer):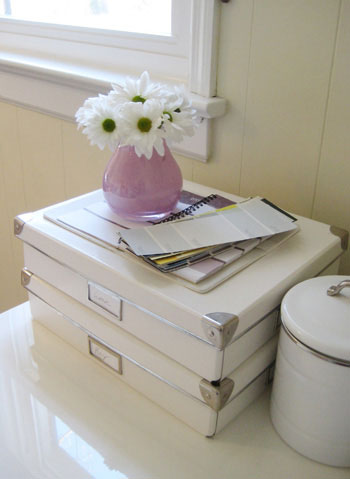 Another happily resides on our dining table (I swear dinners are a tad more romantic with them there):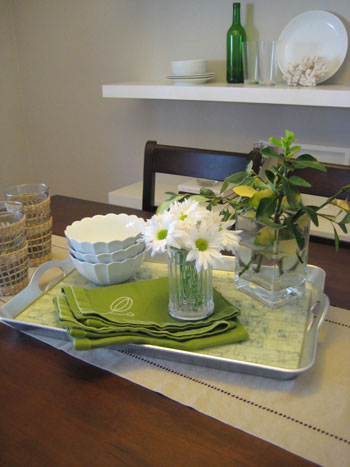 And our last little daisy fest takes place in the bathroom, so we can enjoy the view while we brush our teeth: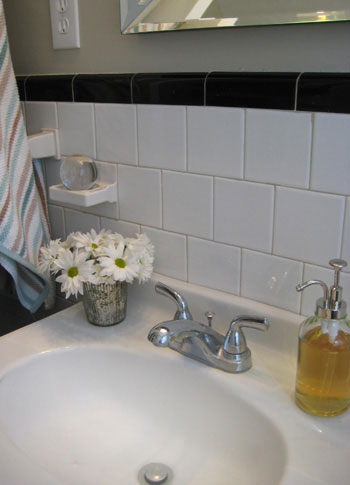 Oh and why not recap last month's lovely blooms while we're at it?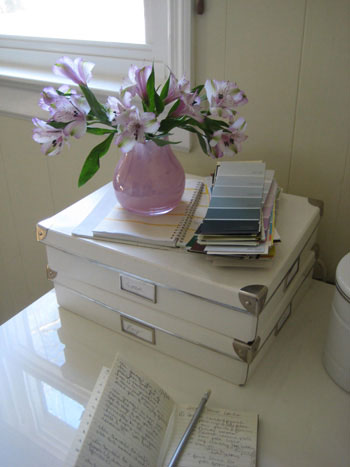 Not only were these alstroemeria's pretty when we got them in early January, but they actually lasted over three weeks (thanks to frequent water changing and stem-recutting) so we enjoyed them almost into February!
Who knows what we'll pick up come March… any favorite flower suggestions?