Imagine our surprise when we got an e-mail from a reader Down Under congratulating us on our feature in the Australian edition of Better Homes & Gardens!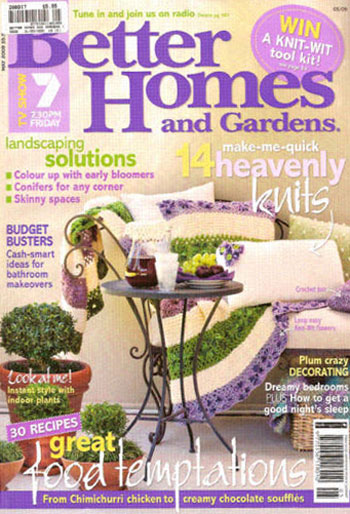 The funny thing is that we had no idea that our dining area was in there, so our lovely reader graciously sent us a few scans as we sat gaping at the computer (well I gaped while Sherry did this weird excited clapping/screaming thing).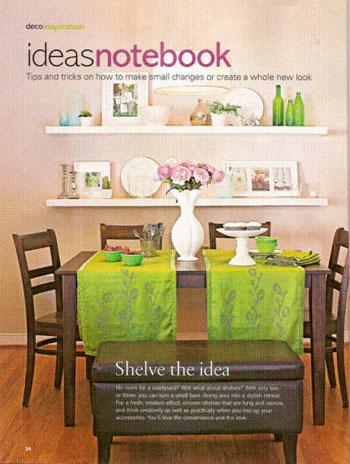 It turns out one of the photos from our Do It Yourself Magazine spread (one of BHG's special interested publications) must've made its way to the other hemisphere and got picked up for their May issue. What a pleasant surprise, eh?
And not a week later we got a second serving of Aussie love when we popped up on Real Living's radar. They're another glossy Australian shelter mag, and we got called out in their list of "Blogs We Love" among some of our favorite American blogs like Making It Lovely, decor8 and sfgirlbybay. Talk about being in good company. I think we're still blushing (and Sherry may or may not still be doing that clapping/screaming thing from time to time).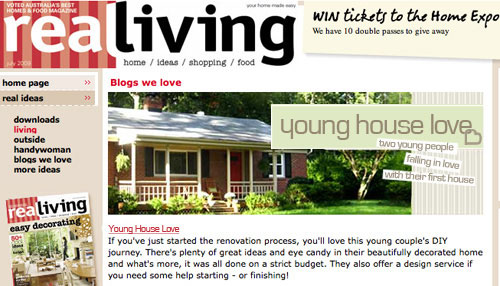 So thanks for all the lovin' Australia! Here's a big ol' American hug right back atcha (or should I be manly and send a fist bump?). Can those of you reading in Australia make sure your country gets the virtual hug/manly greeting that we're slinging back your way?
Sidenote: are you wondering what vegemite is? Me too. This Wikipedia article taught me that it's more than just a lyric in an old Men at Work song. Good to know.