Maybe we should rename our site Young Shadowbox Love. They're just my jam. I've stuffed them with everything from calendars with special dates circled…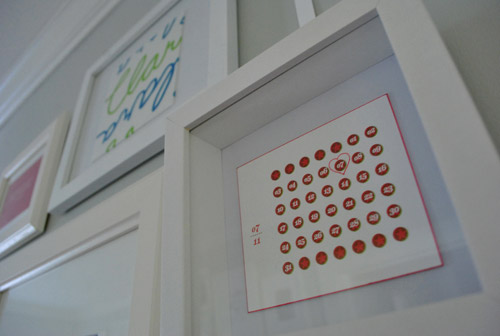 … to keys from all of our past homes…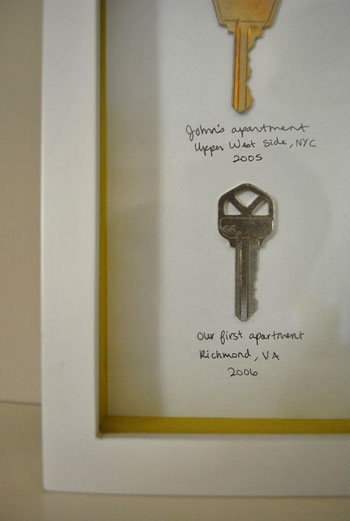 … to wedding paraphernalia.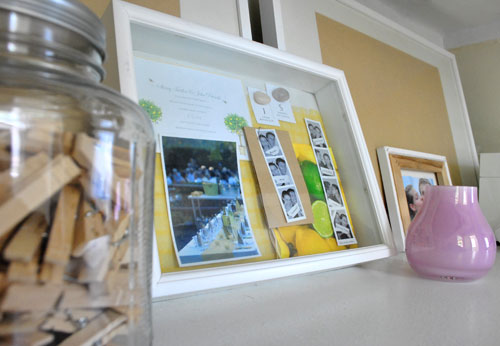 I think it just goes back to loving the idea of displaying things that make for happy memories instead of tucking them into a closet in a box that never gets opened. So pretty much from the second we started writing our book over three years ago I had my eye out for things that I could save and stick in a box to forever commemorate this crazy journey that we never could've guessed we'd ever be on. One of my favorite things to collect throughout the process were the pencils that we used to make edits on the manuscript and the giant layouts that we'd ship back and forth between the publisher and ourselves.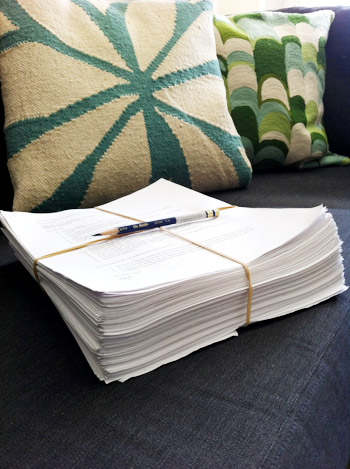 The pencils started out long, but over the 336 pages that make up our book they'd slowly get worn down. We'd use different colors depending on the rounds of edits that we were doing (the spellchecker would write in one color, our editor would use another color, and we'd write in a third color) and the papers would get sent back and forth looking like a fun little rainbow of chaos that only the typesetter could understand. As you might imagine, since the outline for the book was written over a year ago, and things were refined and revised over the last ten months with those crazy little pencils, we amassed quite a collection of them, many of which were worn down to half their size after lots and lots of notes in those margins.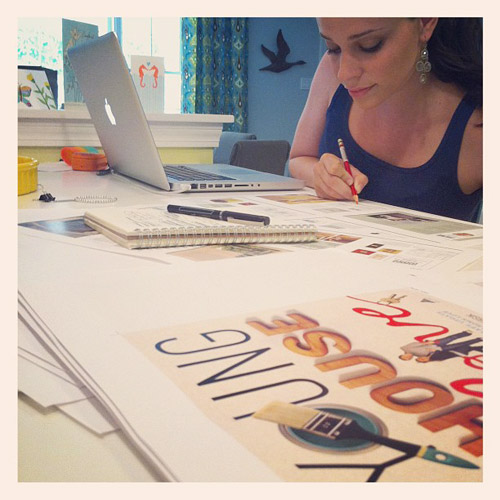 I contemplated just putting the pencils in a shadowbox on their own, but thought it would be fun to add in some other meaningful items to remind us of this crazy book-rollercoaster, so everything from the textured wallpaper to a swatch of fabric, a random post card, and the little personalized rock that reminds us of Burger (all from secret book projects) ended up in my shadowbox pile.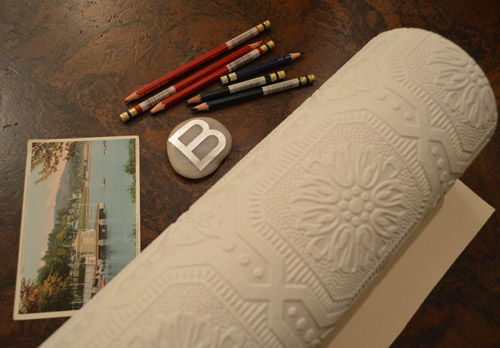 I had a 6 x 6″ shadowbox from Ikea on hand already (they're super cheap – $5 I think), so I just cut the textured wallpaper to the size of the frame to act as our background, and then used super glue to hold everything from the pencils and the rock to the fabric swatch in place.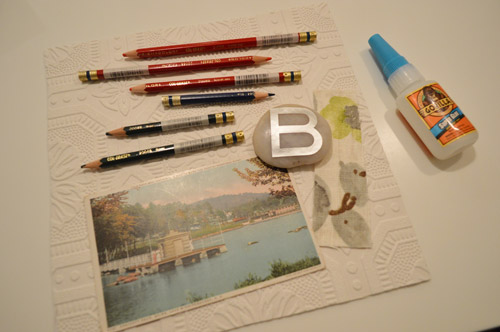 I let everything dry in place (don't wanna hang it up until the glue is totally cured since things have to fight gravity once they're hanging) and then the next day I stuck it into the frame…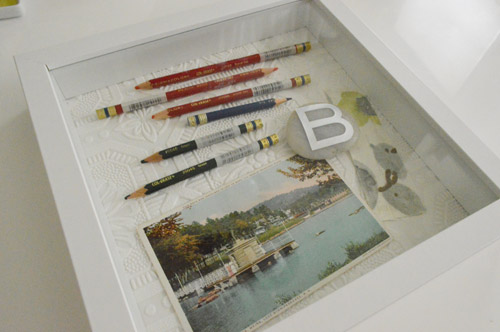 … and hung it up in a nice little place of honor in the hall bathroom. I thought about putting it in our hallway of frames, but for some strange reason it felt like I'd be "burying it" – so I love that it gets a little place of its own so we can gaze at it whenever we're in that room (it's where Clara takes her baths and sits on the potty, so we're logging lots of time in there these days). Oh and we don't worry about any steam getting in and hurting it since Clara's baths aren't hot and we don't shower in there (our guests have their own guest bath). Whew.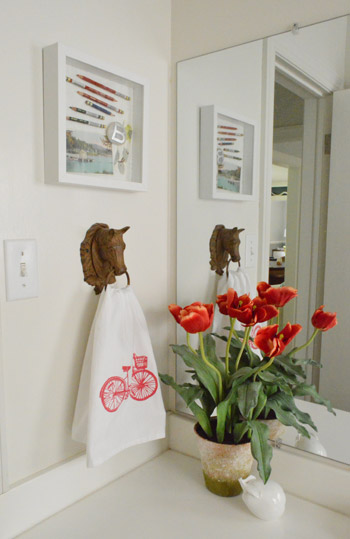 Isn't that bike towel cute? It's supposed to be a dishtowel (I got it for John back here) but it works just as well for drying hands on the way out.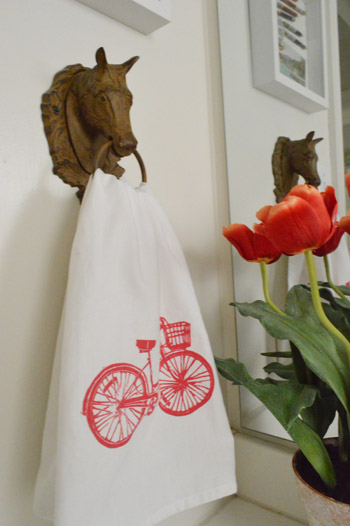 What have you guys been shoving into frames lately? Anyone else doing odd things like collecting used-up pencils and saving tiny fabric swatches? I can't be the only one…