Ack! We've been home from Atlanta for over two weeks and I just realized we never shared our other animal-filled adventure in ATL. This one was more of the aquatic variety…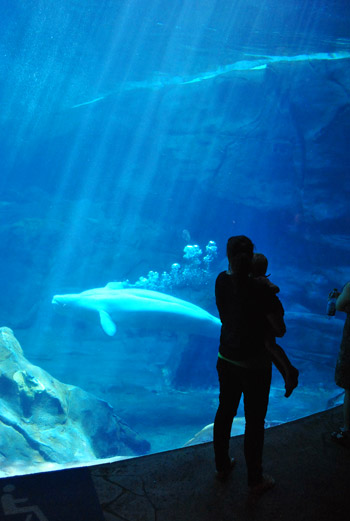 Yep, in addition to the zoo, the Bowers took us to the Georgia Aquarium. And it was AMAZING. I haven't been to lots of aquariums in my day so maybe I'm just easily impressed, but there was just so much to see and so many things for the kids to do that we walked around with our mouths agape for a good three or four hours.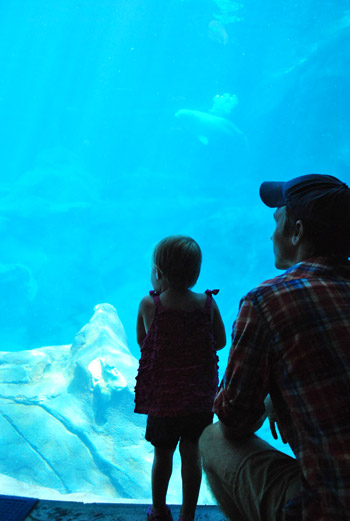 You saw a few of these photos in this Young House Love post but we've added a bunch of new stuff (and surely Katie will post some superior pictures soon since she's the photog of the group). But there was certainly no shortage of bubbles, tubes, and portholes for the kids (okay, and us adults) to peer into for an up-close-and-personal look at the sea life.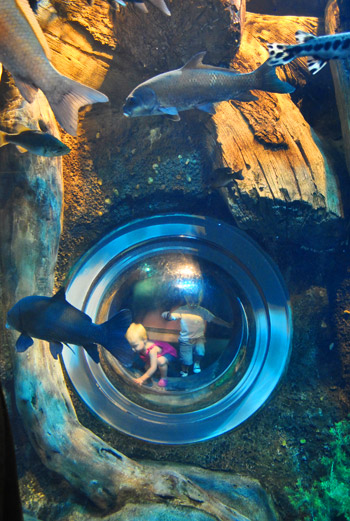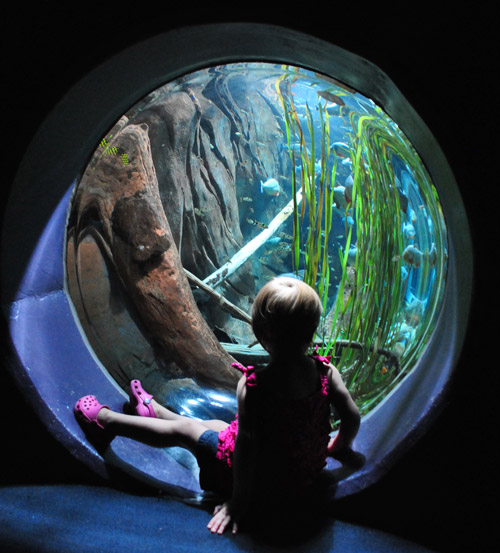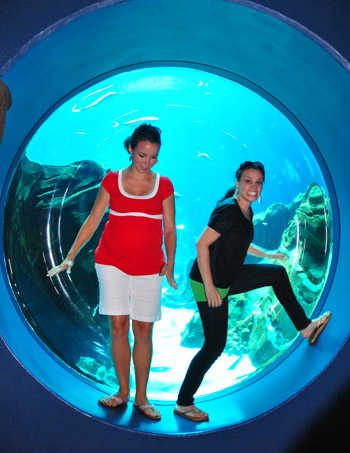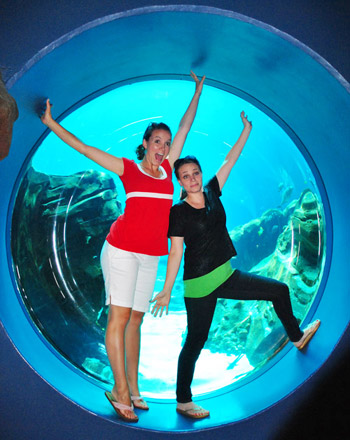 I give Sherry lots of credit for capturing this moment with the penguin, since Clara and I were only in there for a hot second before escaping the stampede of tweens that threatened to trample us.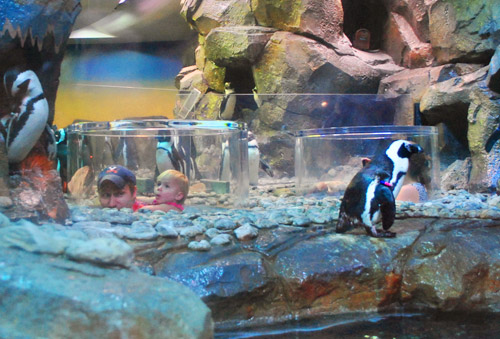 Don't believe me? Just look at the fear in Jeremy Bower's face as he sees the relentless wall of children creeping towards us while we wait in a long plastic tube for our turn to pop up and see the penguins. Hello claustrophobia.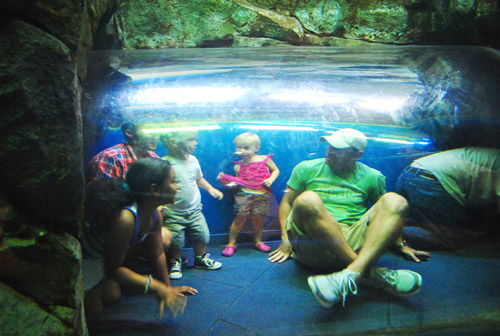 Like the Maui Ocean Center we visited back in March, there was also one of those large tubes you could walk through and be surrounded by fish (though based on this picture it appears to be "fish" in the singular). Clara was fascinated all over again. And we were infinitely grateful that this aquarium didn't require a red eye flight.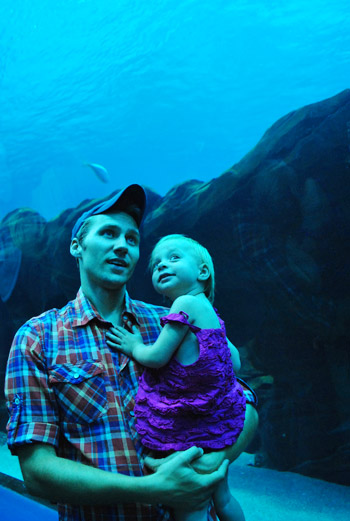 You guys already saw this sequence of Clara snuggling up to her main man outside the dolphin tank.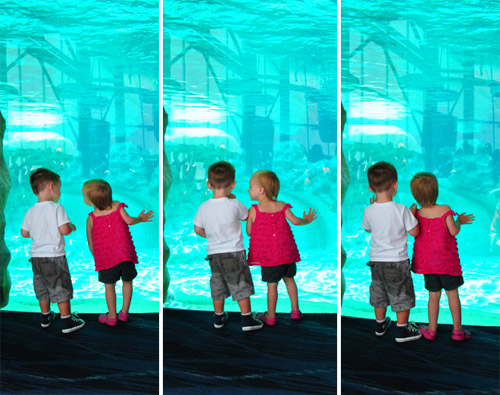 But what you didn't see was the disappointing end. Is this the face of rejection or what?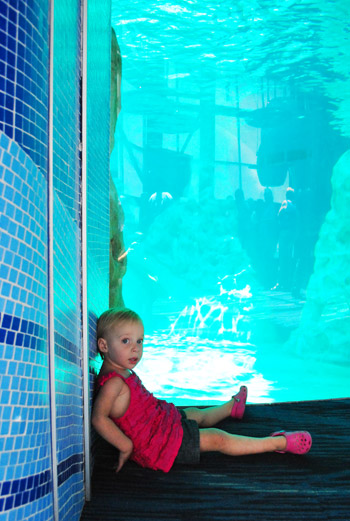 That's okay. Will returned some affection when it came time to saddle up on this seahorse-ish thing.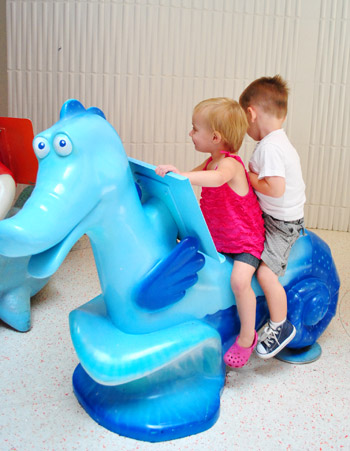 But as cute as the kids were (and as tricked out as the aquarium was) the real show was the fish themselves. Some of the best exhibits were the simplest ones where you were just able to stand back and stare.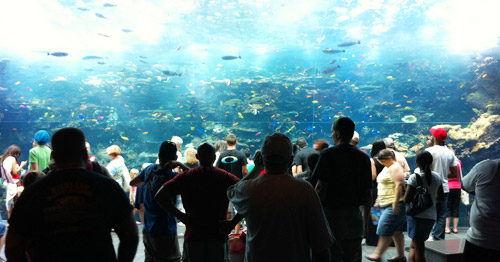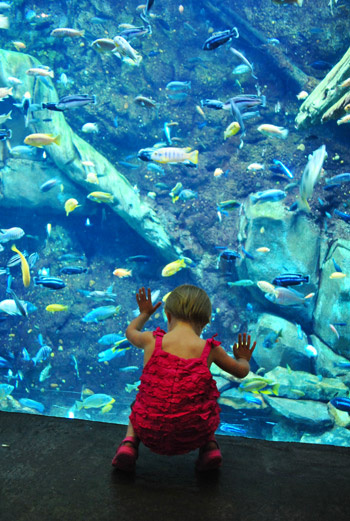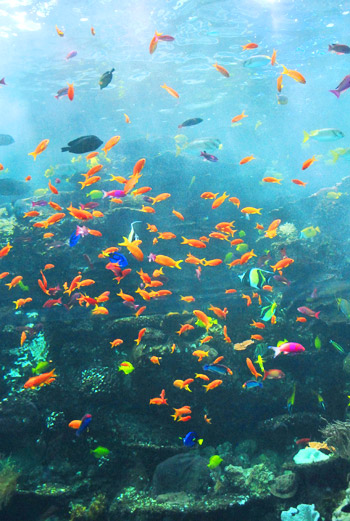 Heck, even the jellyfish were beautiful.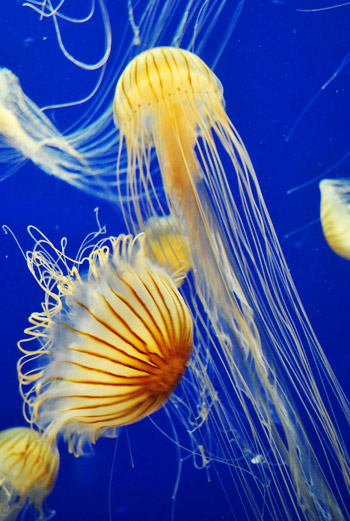 And Sherry thought these guys looked like Snorks.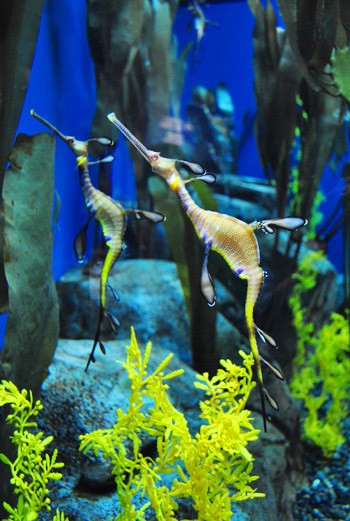 Our last (and perhaps favorite) spot was giant tank with the whale sharks. We could've watched those giant (and beautiful) beasts forever.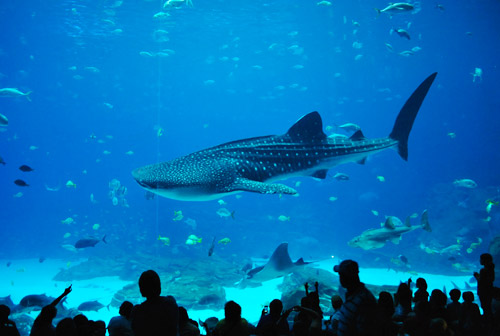 Not Will apparently. The dim lights did him in and he was out like a light (Clara followed suit a few minutes later in the car ride home).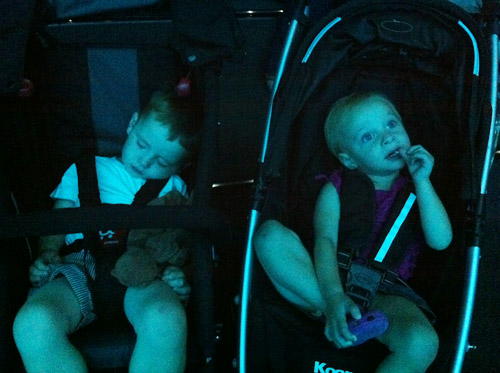 So that was the end of the visit. We're no travel experts, but if you're looking for something to do in Atlanta – we highly recommend the Georgia Aquarium.