… and all the king's men, couldn't put my faceless ceramic pooch together again.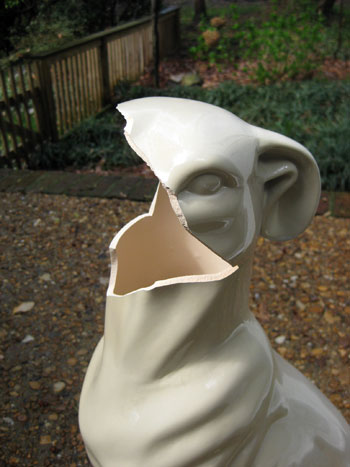 Well, maybe they could, but they weren't around. So I tried to do it myself, using only a mother's love (and some super glue).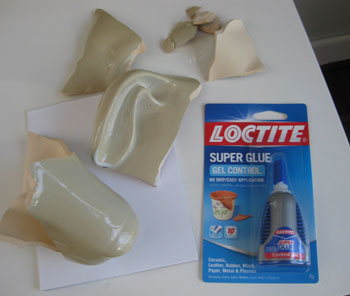 And because I'm a freak about fumes I did it on the back patio while Clara was napping (baby monitor in hand).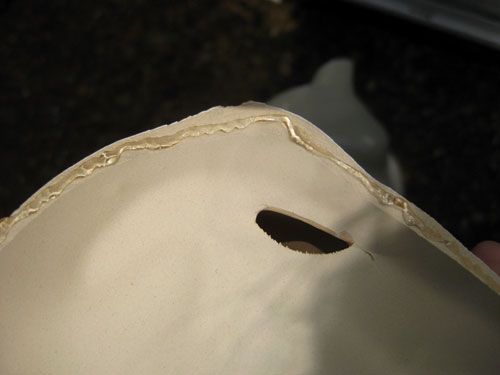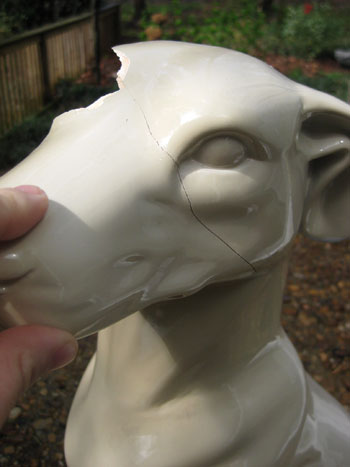 Pretty much immediately things got wonky.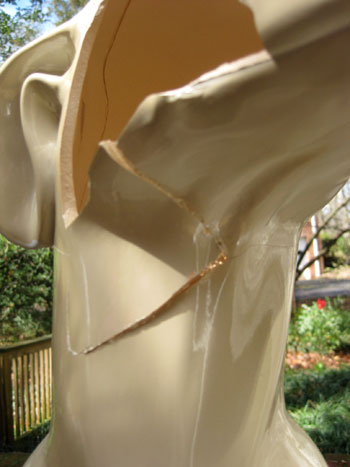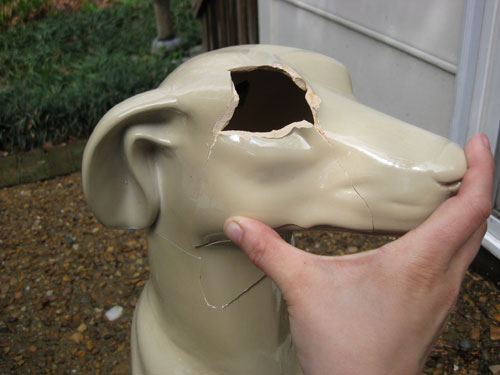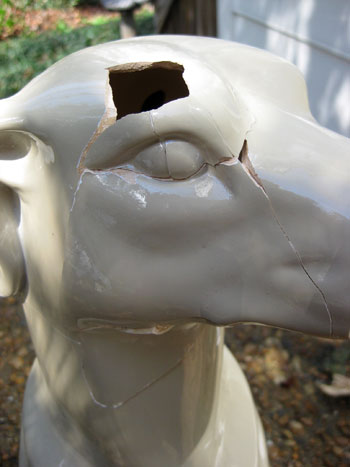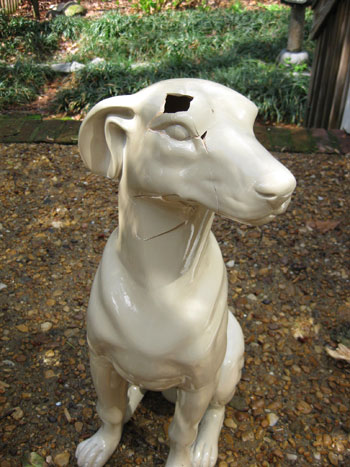 Womp-womp. Nothing matched up and it looked all crazy and jagged.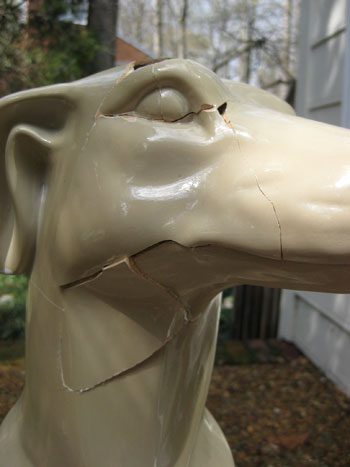 I think the fact that some shards were just too small to keep & reglue threw everything off. And somehow there was a huge chunk from the top of my beloved pup's head that was mysteriously gone. I suppose I could try to use plaster or putty to fill things in and attempt to smooth things out and then spray paint the whole thing. Or I could shatter the rest of his face in the hopes of creating a headless lamp/umbrella stand/planter etc (you guys had awesome suggestions for us when we revealed the tragedy here), but I think my ceramic animal love hinges on the face. It's the cutest part, so without it he's just not as sweet and charming. Kind of like people I guess. Heads are important to me, what can I say.
Anyway, I'm happy I gave it the old college try and surprisingly at peace about the whole thing. Maybe a giant ceramic dog in the hallway wouldn't have been the best idea when Clara starts toddling around anyway. I think I'm – dare I say it – ready to let go of my much loved ceramic pooch. Like how Rose says she'll never let go in Titanic but then immediately lets go of hottie Leo and he sinks to the bottom of the sea (skip to 3 minutes).
Besides, not to be insensitive, but I do still have my gorgeous concrete greyhound to fill the void…