You guys get extra credit for being especially perceptive, because as some of you have noticed, we got a new camera (we weren't paid or perked, we just bought it with our own benjamins for reasons I'm about to explain).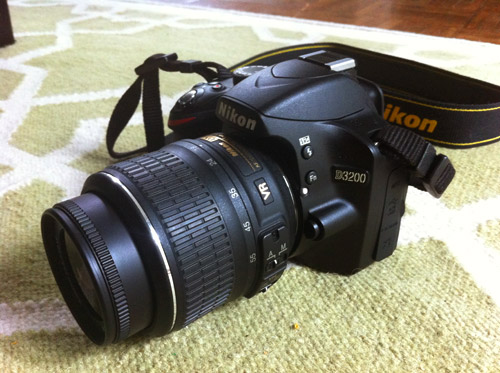 It's a Nikon 3200 that we purchased on Amazon (here's an affiliate link to the same model we bought) – basically the latest version of our previous DSLR, the Nikon 3000 that we got back in early 2010. The reason for the upgrade? Well, let's just say the resident klutz around here (that's me) finally klutz-ed it up a bit too much for our poor camera to handle. Can I get a womp womp?
It actually happened back when I was working on the deck. I was cutting my stair stringers and in a heat/sawdust induced haze, didn't realize that I had set the camera down on the other end of my 2 x 10 board. Long story short, the vibrations of the saw subtly shook the board until the camera shimmied right off the edge and onto the concrete (I was looking down at my cut, so I was completely surprised by this turn of events). Here, allow me to reenact it for you.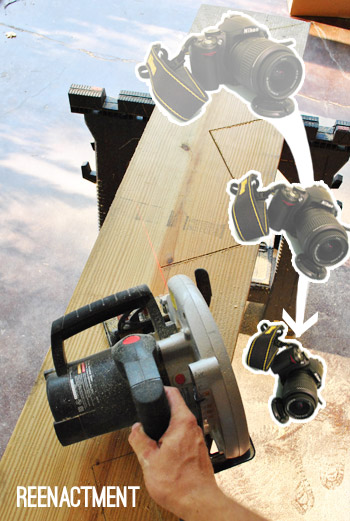 It was not my finest moment. In fact it was up there with failing inspection when I had to tell Sherry the camera had fallen on the ground because of some dumb cutting incident.
This is not the first time this camera has been dropped. Considering the activities that we photograph regularly (we've taken about 300 photos a week for the past 2+ years with this guy, which adds up to over 39,000 photos!), it's had its fair share of bumps, drops, paint splats, dirt smears, and sawdust-ings. But I guess this particular incident was too much for it to handle and suddenly we could only take pictures in manual focus mode. Awesome. Just kidding, it stunk (auto focus is amazingly helpful for us since we often grab pics of things in action- like Clara & Burger, and don't have time to auto focus each time).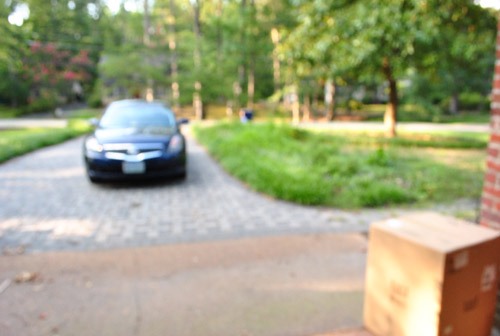 I called our local camera shop and learned they'd have to send it off to Nikon to repair it. And assuming it's a fixable issue, our max cost would be about $150. Not too bad… except that it'd take 6-8 weeks to complete. And since we quickly realized we couldn't survive (aka: blog) for two months without a camera, we thought about:
renting a camera while ours got fixed (it turns out that renting one for two months would have cost more than just buying a new one)
getting a cheap point & shoot camera for the next few months (but we decided that cheaping out on a just-for-now camera would be money down the drain, instead of putting it towards something we'd really want, like an updated DSLR with more capabilities)
So ultimately we took it as a sign from above that we should get ourselves a new one after over two and a half years of faithful use of our older one. We're still going to get the old one fixed though, just to always have a backup DSLR on hand (so that if we should ever break the new one we won't feel the same we-have-a-blog-and-can't-be-without-a-camera-for-two-months pressure to buy yet another camera ever again). Hooray.
We decided to stick with Nikon (we've been very happy with our first DSLR) and go with something in the D3000 series (since we weren't looking to relearn everything and it meant the 50mm lens we bought last summer would still work on our new camera). Of course our new camera wasn't cheap (we got it for $699 on Amazon – it was about $250 more than our previous one) but at this point we're looking at it as a necessary business expense. And the D3200 offered some nice improvements – like better shooting in low light, a more accurate auto white balance, and my favorite: HD video (hence the improvement some of you have noticed in our latest videos).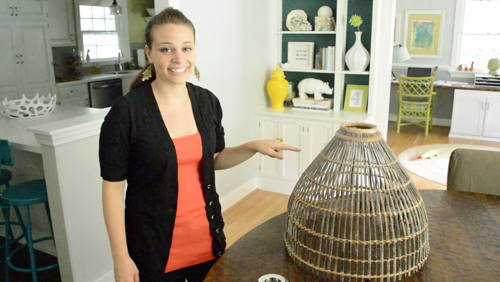 Yep, the image above is a video screenshot, not a still photo (which is a huge improvement from our Flip cam's capabilities) and it gets me all hot and bothered. And not just because of my sexy wife.
So as much as we're excited by the new features, we're still definitely getting the hang of it. But overall we're really happy with the new camera. Here are a few of the photos we took (all without white-balancing or worrying about lighting like we did with our prior camera):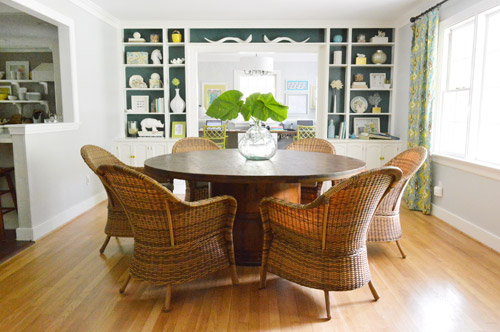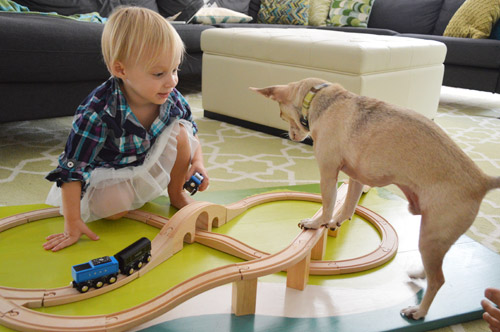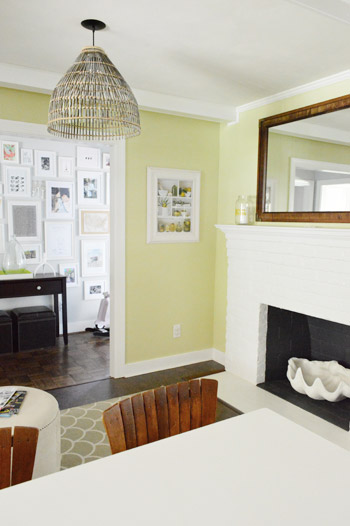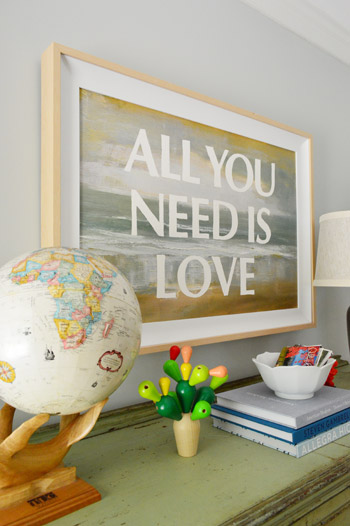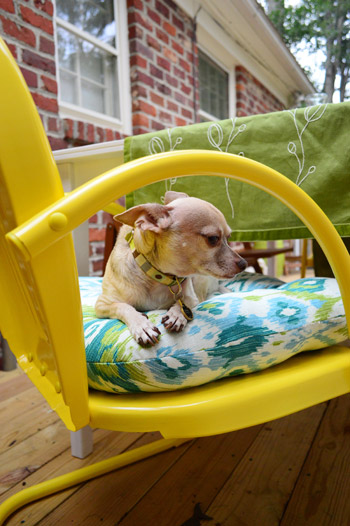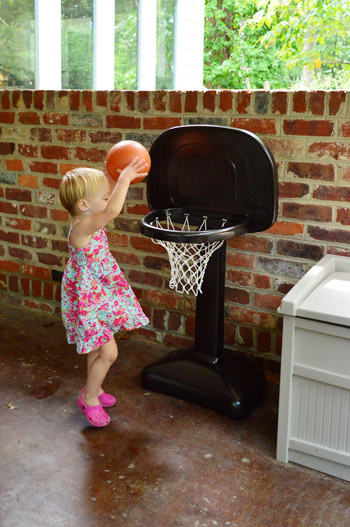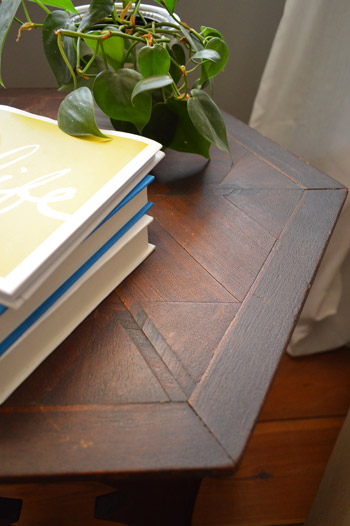 It's definitely a great upgrade for our blog (hooray for less time spent white balancing and worrying about low-light photos – and of course upgraded wider-angle videos are a big plus) and it's also a nice little upgrade for our family (we shoot a ton of photos & videos of Clara and Burger). It almost makes that whole John-dropped-and-broke-something-again thing seem like a good thing. Right Sherry?
Psst- On another subject entirely, Sherry wants to talk about the finale of Bachelor Pad. So to anyone who saw it… what did you think? Honestly, I wish I had secretly taped Sherry's reaction.