We have two garage doors. I know, I know – cool story, bro. But I promise this gets better. Well, it does if you're a tech nerd or just enjoy life's little conveniences. Sherry's eyes glaze over when I try to tell her this stuff, so I'm talking to the remote-control-loving convenience enthusiasts out there. Anyone?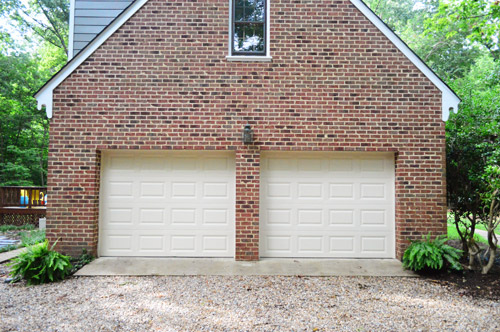 Each door came with its own remote, which we inherited from the previous owners. This guy barely worked at first, but with a quick battery replacement it works almost too well – occasionally opening or closing the door when the remote shifts in my cup holder. Did I mention it didn't come with a visor clip? Yeah, that's why it lives in the cup holder.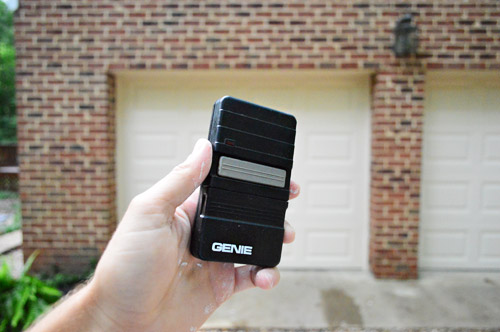 The other remote wasn't much better. It worked more consistently, but required a duck tape wrap to keep it functioning. Classy, no? Not to mention its monstrous size meant it didn't really fit anywhere conveniently in our car.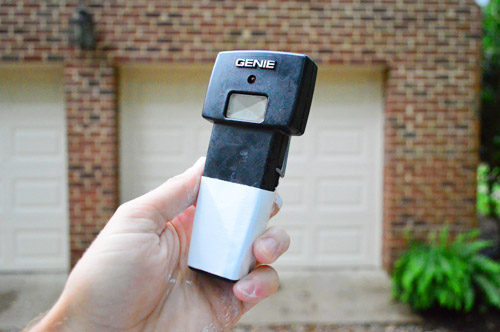 Improving our garage door remote situation was not high on our to-do list, but then I passed a display at Home Depot for a Clicker Universal Remote. It was $34, but the lure of simplifying to one, small, tape-free remote was too great for me to resist.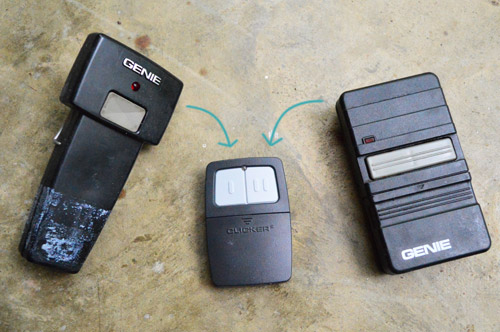 You only live once, right?
Sidenote: this YOLO skit gets quoted a lot in our house.
I didn't really pause to think about actually programming the darn thing. And I know nothing about garage doors. What is this "dip switch" the instructions speak of? Well, a little bird (aka Google) told me it was a series of a 9 or 12 tiny switches that live in the garage door opener whose sequence of ups and downs creates a fingerprint. Match that sequence in your remote and you've got a match. Here's the partially-obscured-so-you-can't-get-into-our-garage dip switch in one of our existing remotes.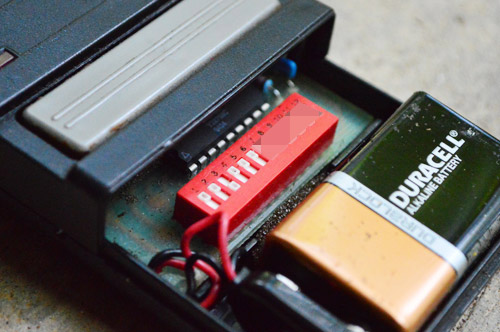 So all I had to do was replicate that switch in the new clicker.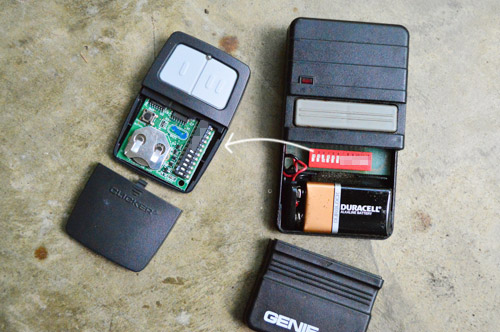 To do so, I used the tip of a screw driver to move each switch into the correct up or down position. Note: the last 5 dip switches hadn't been moved to reflect our code in this photo yet.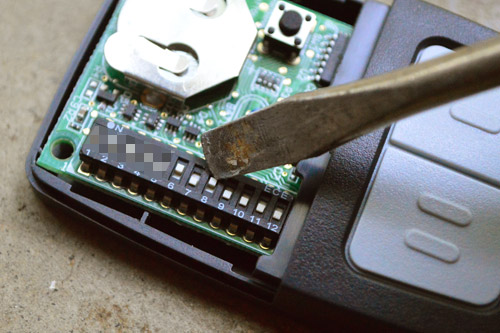 Once the dip switch was coded correctly, I just clicked the button I wanted to assign to that particular door until the door responded.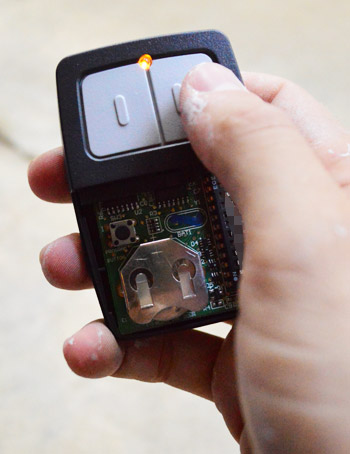 It was craaaaaazy easy to program this little thing. I got both doors programmed within 10 minutes or so. Doing the second door was the same as the first (and it didn't undo the first door's programming by changing the dip switches to a different sequence) so within no time I was the proud owner of one, single, double-door-operatin' remote. Hallelujah.
And I just had to spread the word, so there you have it: a post about an easy tech update that might sound intimidating, but you can do it. Heck, I think Burger might be able to do it.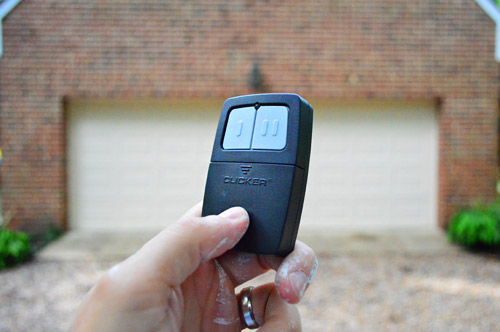 In summary: I think I might just be a remote addict (remember these?). The icing on the cake? Since it came with a clip, I was finally able to hang my garage door opener in a convenient spot on my visor. Yup, you can call me big poppa.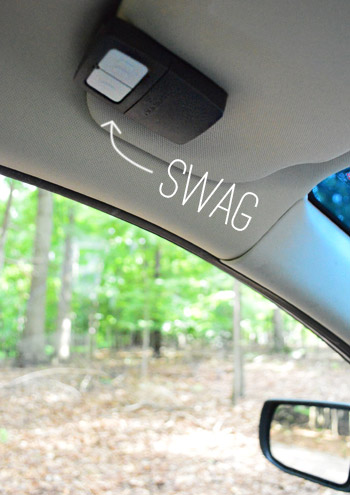 Okay, who else is way too excited about a little technological upgrade? Sherry couldn't believe my enthusiasm for my new remote when I first told her about it (or when I brought it up again and again). But seriously, I'm so happy to be rid of those big ugly duct-tape-covered cup-holder-hogging remotes of the past.
Welcome to the future, guys. It's nice here.