We're spending today packing things up, and although we thought it would feel monotonous and tiring, it's oddly exciting.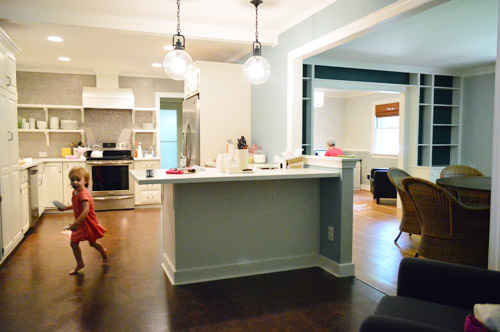 Even the act of wrapping a bunch of cups in newspaper feels like "IT'S HAAAAAAPPENING! We're really DOING IT!"
Can you believe Clara looked like this last time we moved?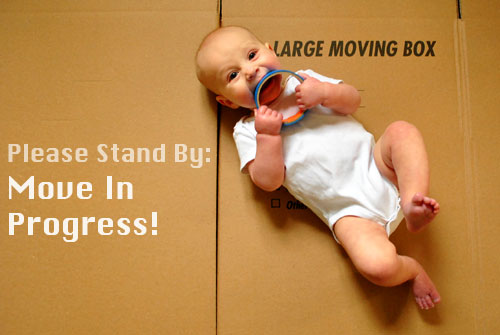 Three birthdays (and a significant amount of hair) later, my baby's gone. Sniffle. But there's a pretty cool kid (complete with an arm tat) in her place, so it's a fair trade.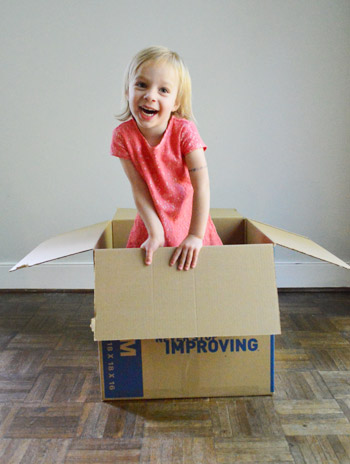 Life will change with this big move, and our blog and our process for the new house might feel different to you because we're approaching it, well, differently. More than any other house that we've lived in, our new place feels like it could become a long-term home for us and we want to make sure that the decisions we're making, the projects we're doing, and the materials we're choosing will fit the vision of a place where we could live for decades and raise a family.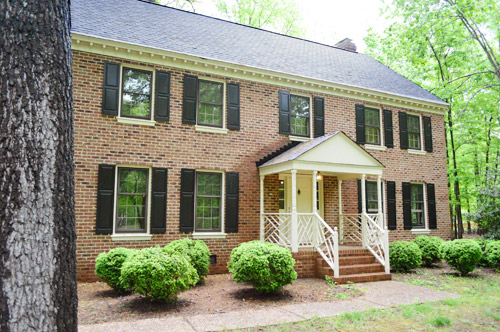 That means we may take more time to mull over design decisions, research options, weigh different approaches, and save up for materials and projects. So the pace at which this home transforms may be slower than the pace that you're used to from us (it'll most likely resemble the pace of our first house as opposed to our second one). But we hope that it'll add up to a home that we love like crazy full of lots of thoughtful upgrades and exciting projects over time. Some weeks we might be humming right along (like our mad dash to paint the blue trim and install the hardwoods) and other weeks we might not make much progress at all because we're stuck or delayed or saving up… but hey, that's real life.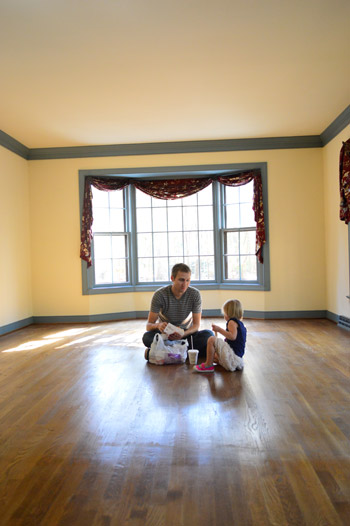 We'd also love to tackle more projects for the people we love, like this bathroom reno that we did for John's grandma last fall. Beyond how awesome it feels to do something sweet like that for someone else, we've learned that those "off-campus" projects stretch us in new ways. After all, it was getting out of our house to do that makeover that later inspired our own bathroom paint color.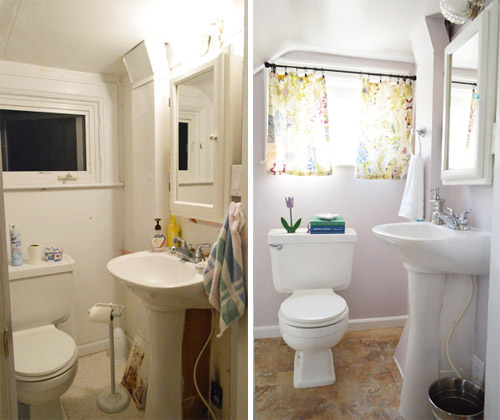 So it should end up being a nice smorgasbord of home, family, and random stuff – which has always been our favorite mix.
Some of you might like this new-ish approach more, others might like it less, and some folks probably won't even notice a difference, but this little refresh makes us giddy in the nerdiest of ways. It feels just like it did when we started this back in 2007… the air is so thick with possibility that it's fogging up our safety goggles.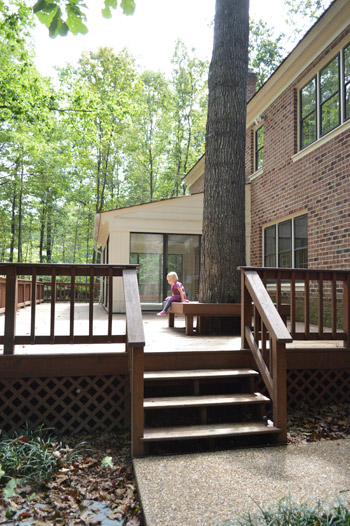 So thank you thank you thank you for stopping in to see what's going on in our house/life/brain. There's so much fun stuff ahead, and we love you guys so much it's borderline uncool. And you can bet your sweet buns that I'm teaching Clara the words (well, the clean ones). Turns out this kid is a HUGE fan of jumping around…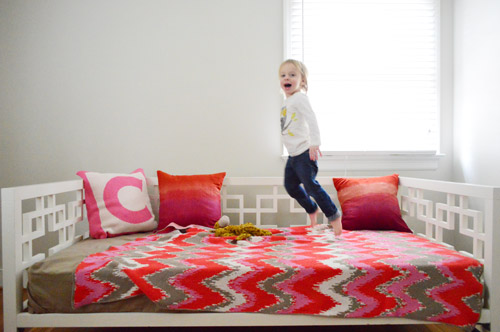 See you guys on the flip side when we're all moved in!*
*And by the flip side, I mean Monday. And by moved in, I mean our house will look like a pillow and ceramic animal bomb went off.