Sherry has taken on a new side job that I'm steering clear of, and – spoiler alert – it has already given her a good excuse to go shopping. Plus, we've missed our goal of being able to spend a night at the beach house by the start of summer, and it's all due to something we never could've anticipated (or prevented). We also find out which design trends most people are ready to be done with (shiplap? succulents? decorative poufs? *gasp!*) and you'll hear what annoying outdoor to-do list item I checked off my list for Father's Day. And – oh, look! A deer!
You can download this episode from Apple Podcasts, Google Play, Stitcher, Overcast, and TuneIn Radio – or listen to it below! Then use this page to check out any links, notes, or photos we referenced. Note: If you're reading in a feed reader, you might have to click through to the post to see the player.
What's New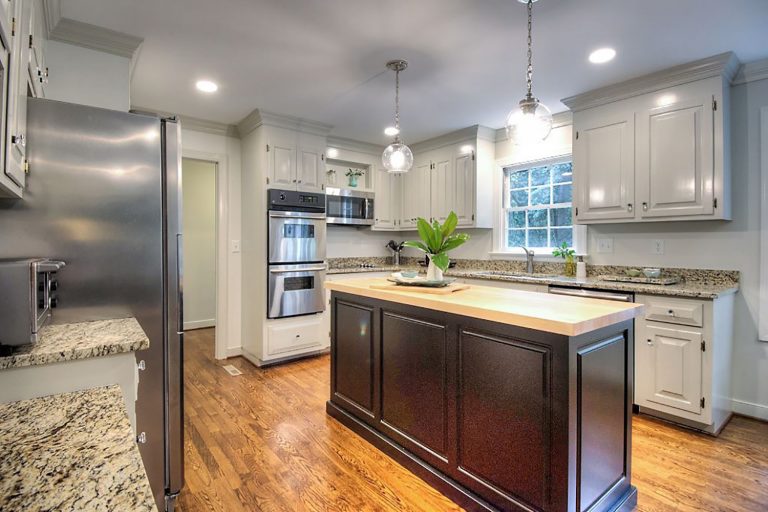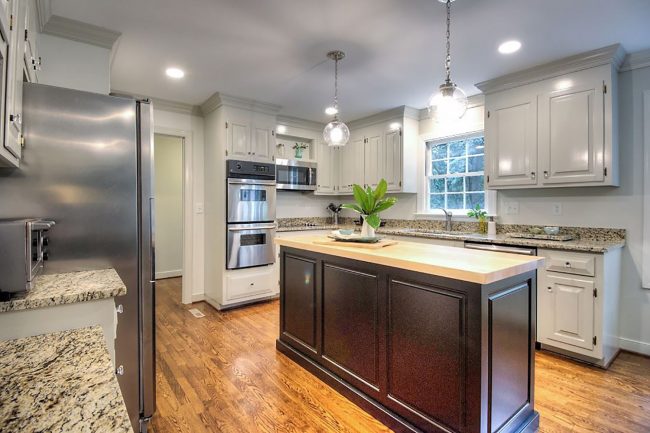 Above is an after photo of the house Sherry "lightly staged" (no big furniture changes – just paring down, rearranging, simplifying, and adding some pillows/art/accessories). As you can tell from the before picture below, this room's transformation was mostly thanks to removing all of the distracting personal stuff so potential buyers could really see the bones of the house. And you know Sherry loves adding a pitcher and a few vases full of yard clippings for fast & free greenery. Simple changes but such a difference, right?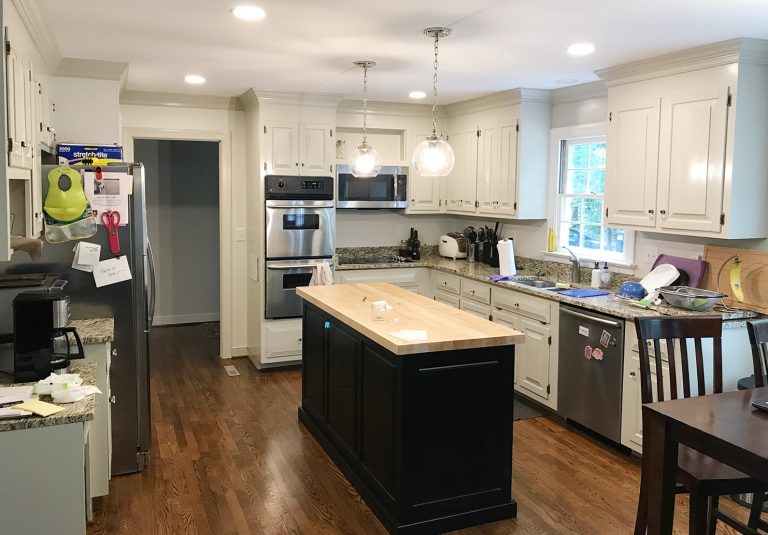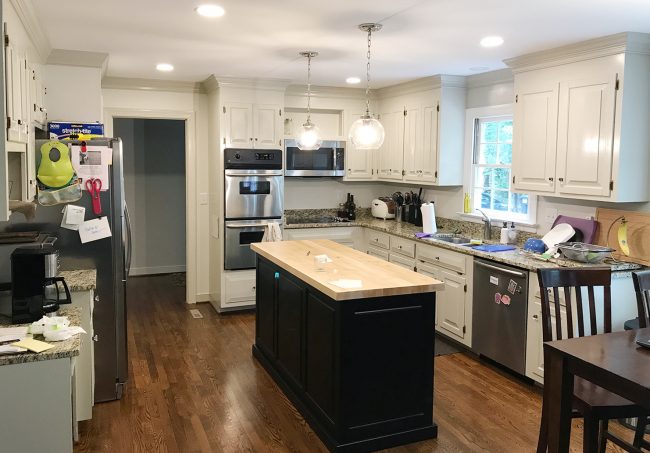 And the good news is that the house got multiple offers within a day of being listed. And as you may have guessed, Sherry ran around the house shouting "sssssssold!" with her hands on her cheeks (much like Kevin McAlister in Home Alone).
You can hear more about Sherry's staging adventures in Episode #41, which involved a few bigger DIY projects to prepare our friend's house to sell.
We also popped over to the beach house last week to check on things. There's not much to show for it, but here's what it's looking like these days (at least the outside is a whole lot more finished looking than the inside):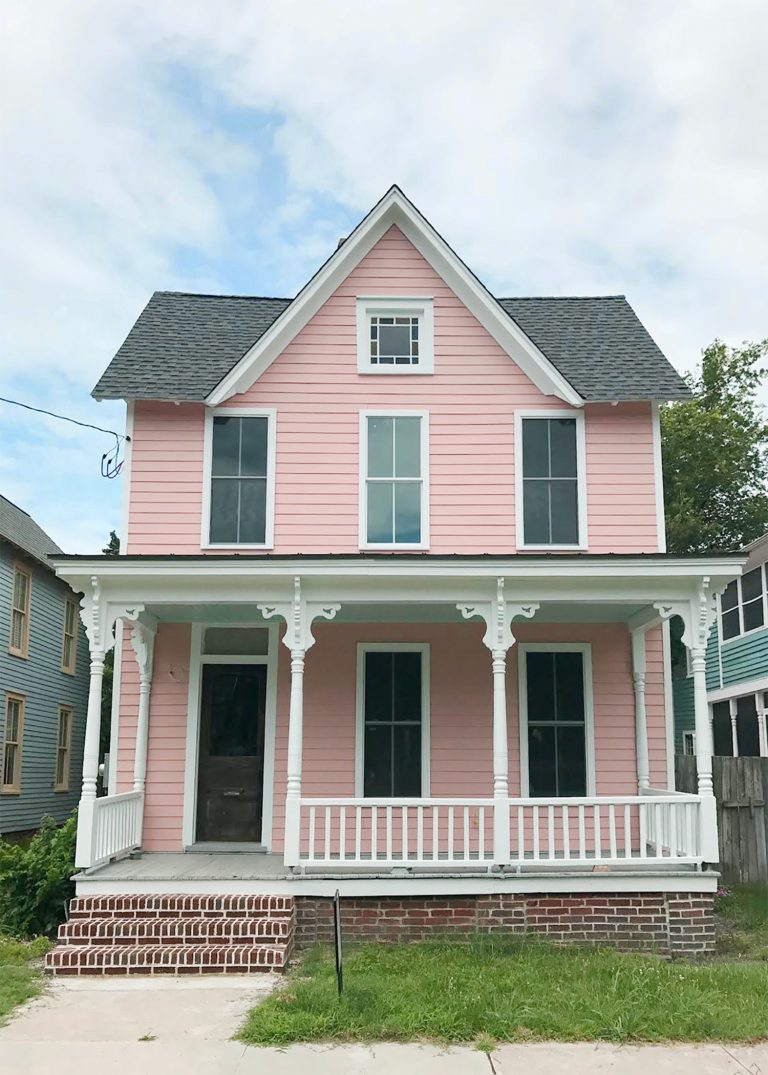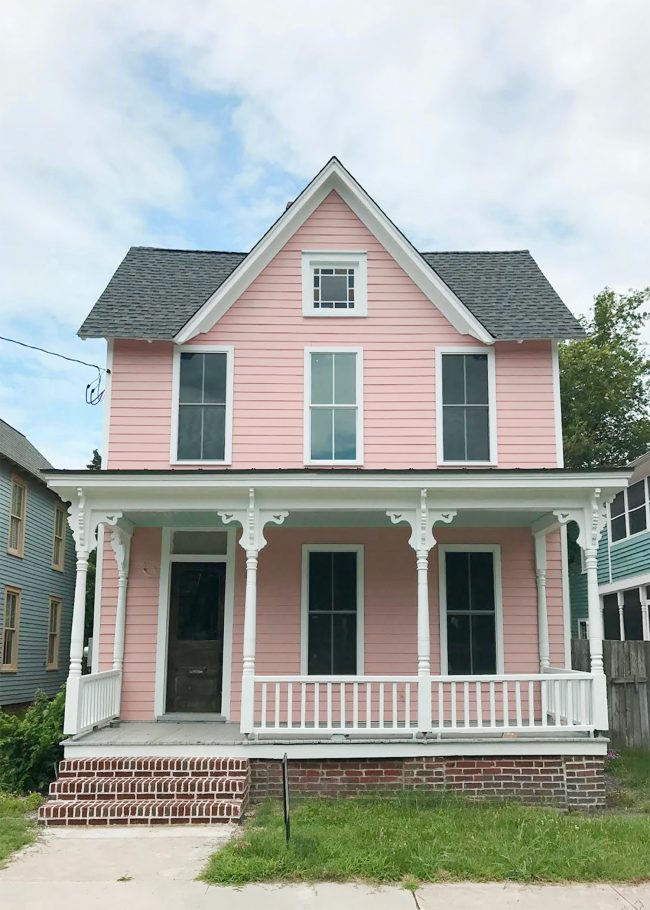 And since we didn't get a picture of that fawn – here's one from a couple of years ago instead. So cute. So hungry.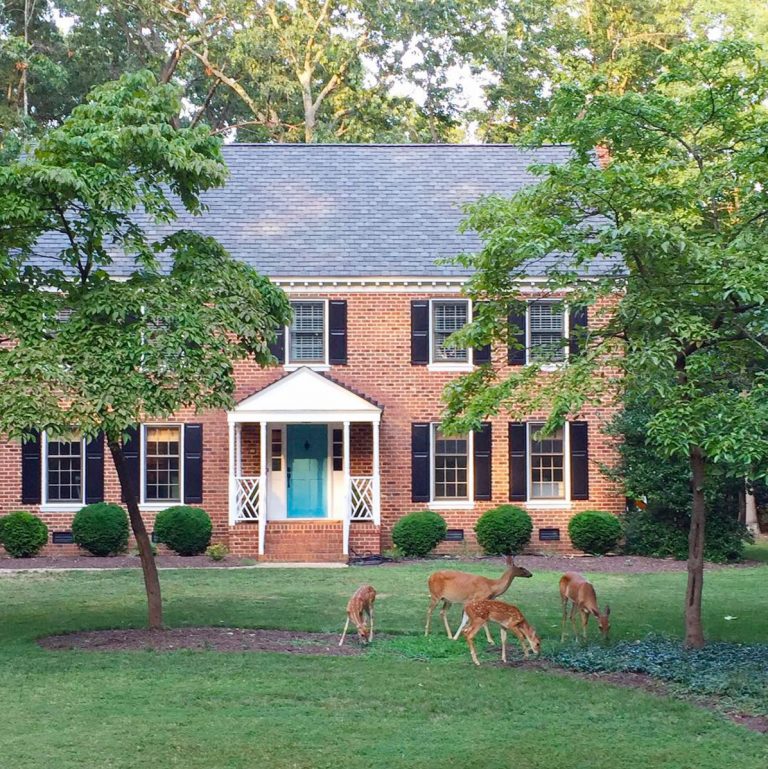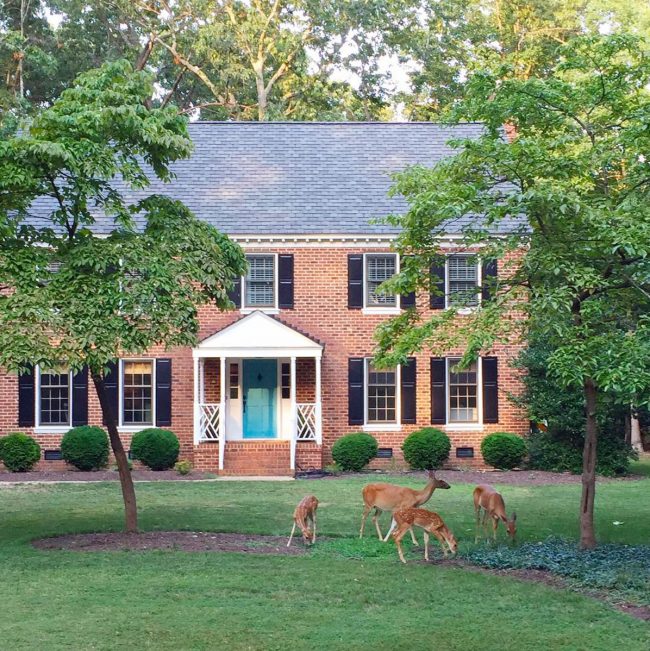 What Home Decor Trend Has To Go?
Can We Just Talk About…
We're Digging
Above are some of the Ikea products that we're happy to see on Amazon (heads up: prices are sometimes higher than what you'd find in Ikea stores, so this is really best used when it's not easy to get to an Ikea in person): 1 / 2 / 3 / 4 / 5 / 6 / 7 / 8 / 9 / 10 / 11 / 12 / 13* / 14 / 15

*Meatball sauce not to scale (ok, neither is anything else) UPDATE: We learned after this podcast went live that Ikea released a statement saying these are 3rd party sellers, and not Ikea (despite being listed as "sold by: Ikea" on Amazon). Bummerssss. They did say they're exploring the idea of selling on Amazon in the future though, so here's hoping!

Since I can't link to mulch, I'll link to the old post about the first time we mulched this yard. Exciting!
And I can show you how the delivery guy somehow misinterpreted my instruction to dump the mulch "where you always do, in the big mulch bed where the orange flags are" this year. So instead it got dumped about 15 feet in front of the flags, right onto the grass. Awesome.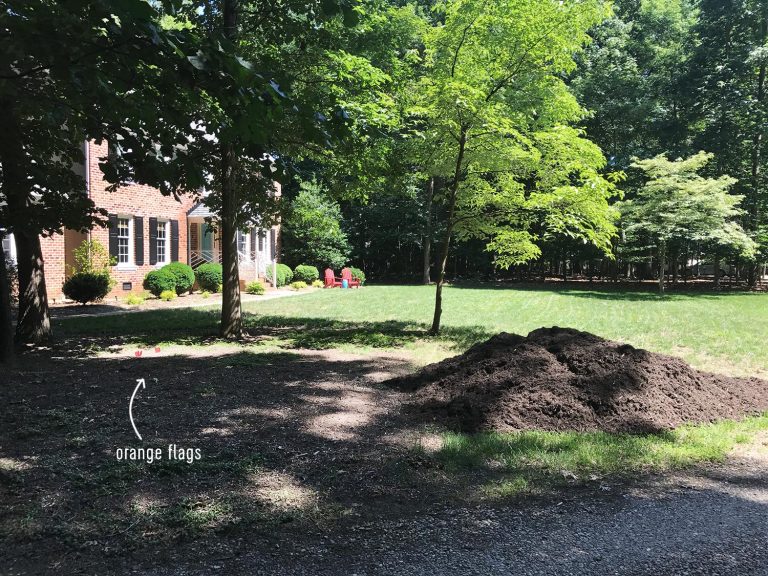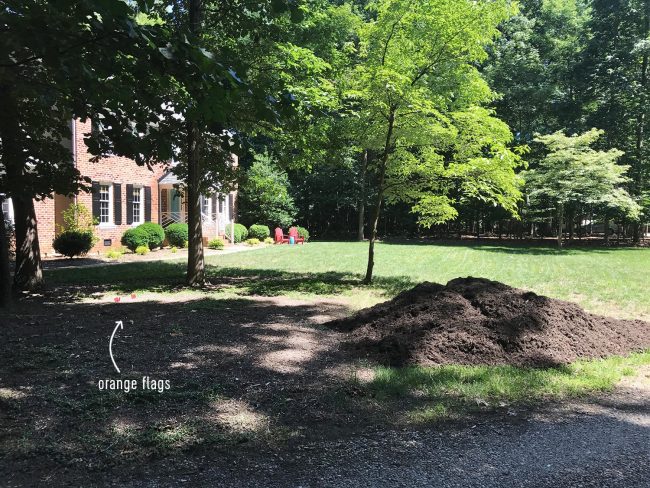 If you're looking for something we've dug in a past episode, but don't remember which show notes to click into, here's a master list of everything we've been digging from all of our past episodes.
And lastly, a big thank you to Delta for sponsoring this episode. You can check out the all of Delta Faucet's products and innovations (including the inspiration and sketches behind their Cassidy line) at DeltaFaucet.com/YHL.

Thanks for listening, guys!
*This post contains affiliate links*