Seeing as this fun little $22 lamp from HomeGoods is one of our favorite Sue The Napkin colors, which we plan to use as our whole house color inspiration (see them all here) I had to make it mine. It's really cute in person, but it's kinda ugly with the paneling behind it. Haha. Sorry 'bout that.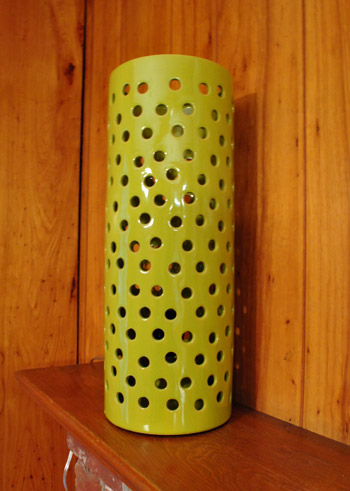 I knew it would look all purty when it's glowing – and cast lots of fun shadows on the wall. You know, like this: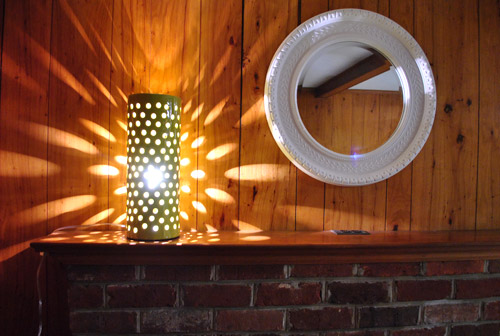 Except try to imagine it without the soul crushing wood paneling. Slowly but surely we're working up the energy to tackle the kitchen. Every day that I have to stare at that paneling gets me one day closer to running to the store for primer.
Anyway back to our new lamp and the title of this post. This picture explains it all: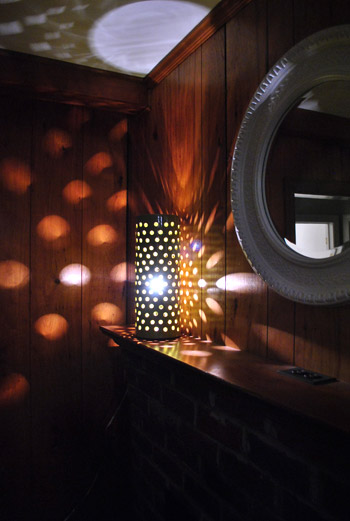 That's right. My new lamp gives me disco fever. I love it. And it's Friday. Let's dance. Off to learn some moves from the adorable Finnish guy who made this How To Disco Dance video:
&nbsp
&nbsp&nbsp&nbsp

&nbsp

&nbsp
If you enjoyed this post, please leave a comment or subscribe to the feed and get future articles delivered to your feed reader.
300 Comments
This comment section is currently closed.