Since spilling the super exciting challenge beans last week, we've been moving right along with our porch makeover for Better Homes & Garden's 48-Hour Challenge with Home Depot. And you can check out our latest project update over on BHG.com. There you'll learn exactly what we're painting (with subtle stripes!!), and what we're building (Burger gets his own zone and we're turning a planter into a side table). We also have a few more crafty ideas up our sleeves (like some twine mobiles that we're going to whip up). Here's a little sneak peek: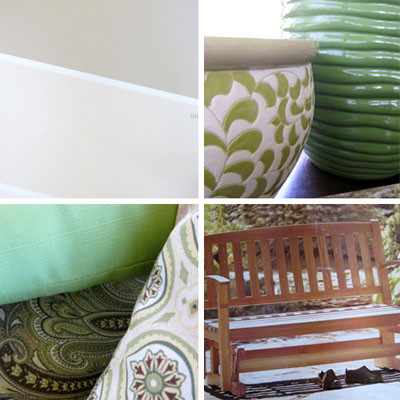 For more of the porch plan, just head on over to BHG.com and scroll down a bit to find our blurb. And stay tuned for another update next week…
&nbsp
&nbsp&nbsp&nbsp

&nbsp

&nbsp
If you enjoyed this post, please leave a comment or subscribe to the feed and get future articles delivered to your feed reader.
9 Comments
This comment section is currently closed.