Back when Anneliese sent over her first bathroom makeover we couldn't wait to share the goods with you guys. Now she's gone and sent us her second… and it's just as lovely as the first! Here's her letter:
Many elements of this redo are similar to our previous master bath renovation: the wall color, the espresso elements, the love of IKEA, the orange accents. However, for this tiny, tiny room (5′ by 7′), we managed to squeeze in a full-sized Jacuzzi tub, some cool porcelain floor tiles that look like wood planks, and a mongo vintage storefront sign- because I love a good antique. Hope you enjoy the before and afters! – Anneliese
Here's the dated before: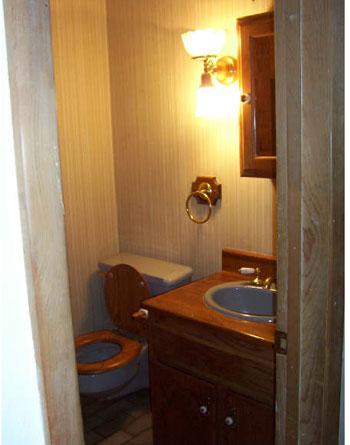 And the oh so chic afters: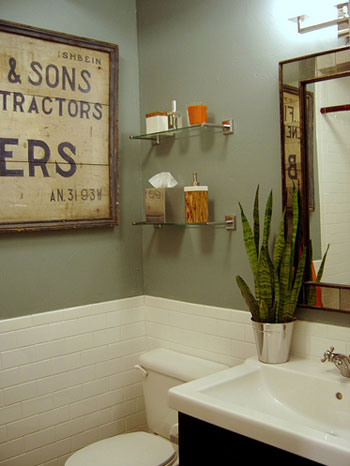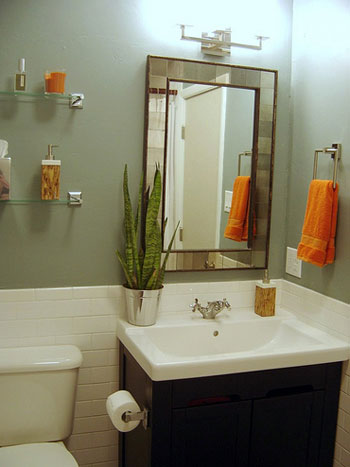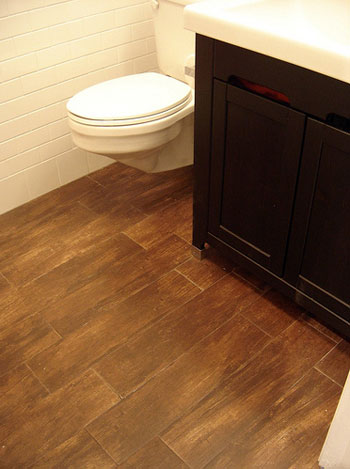 Everything from the soothing wall color and the complementary hits of orange to the vintage sign and those amazing faux-wood ceramic floor tiles totally floats our boat. Serious swooning going on over here. Thanks so much for the pics Anneliese! You have two gorgeous bathrooms and I'm sure more than a few people (us included) are green with envy…
&nbsp
&nbsp&nbsp&nbsp

&nbsp

&nbsp
If you enjoyed this post, please leave a comment or subscribe to the feed and get future articles delivered to your feed reader.
40 Comments
This comment section is currently closed.