It's still picturesque out here at Casa Petersik exactly one day after waking up to 8 inches of snow. And because this is the first snow accumulation that we've had in three years of living here, we couldn't resist one more post about the gorgeous white decor that Mother Nature dumped on our home.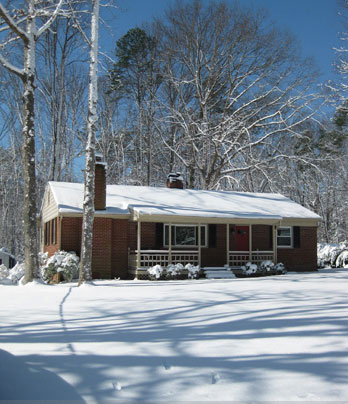 Now that the sun is out, our photos are prettier. But they really don't do it justice. Winter wonderland is the perfect description. Here's another shot of our backyard looking charming as ever: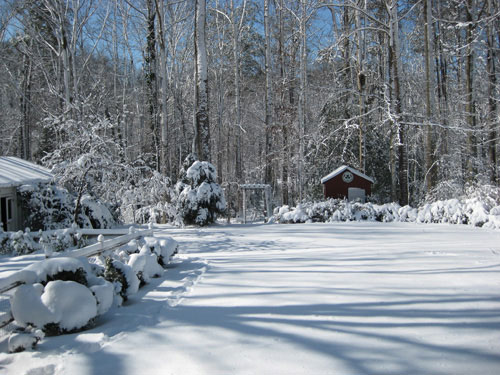 And a never before seen view of the back of our house taken right from where that snow covered arch is in the picture above: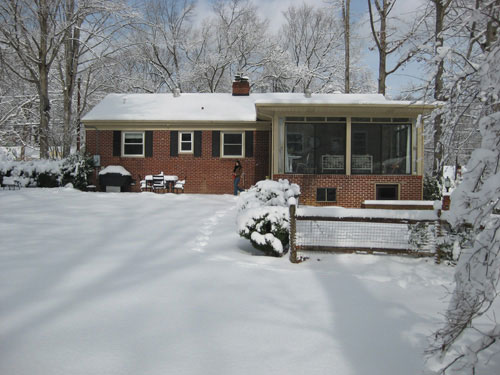 There I am marching down the stairs with my red gloves in hand. This was taken before a fun little walk around the neighborhood. Our house is kind of like a mullet. As in, business in the front, party in the back. The front is so traditional and ranchy. And the back is so crisp and modern looking thanks to the sunroom addition. It's funny because most of our neighbors don't even know we have an addition since it was added to the back of the house and it's totally hidden from the street.
Here's a little snow dog (a "Snow Burger" to be specific) that I made: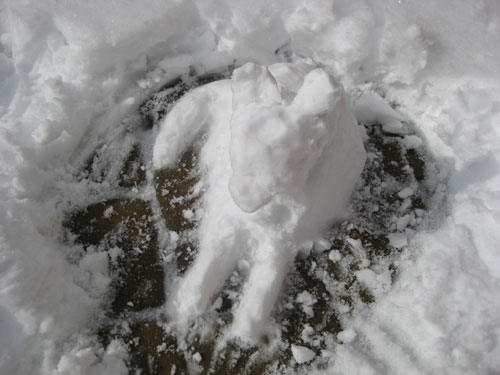 John created one with his back to me. It's funny that mine ended up sitting and his was standing: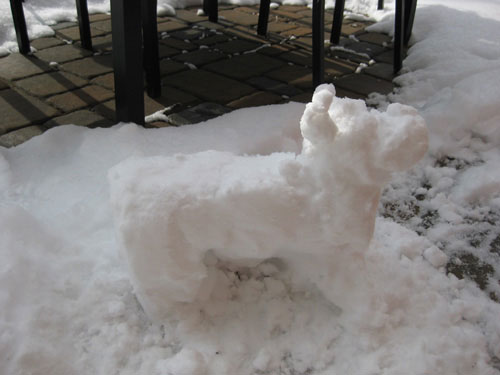 And here's our favorite house in the neighborhood covered with snow. We call it "the bed and breakfast" because it's fantastically cozy and inviting and even has a tennis court and a pool in the back. Ooh-la-la!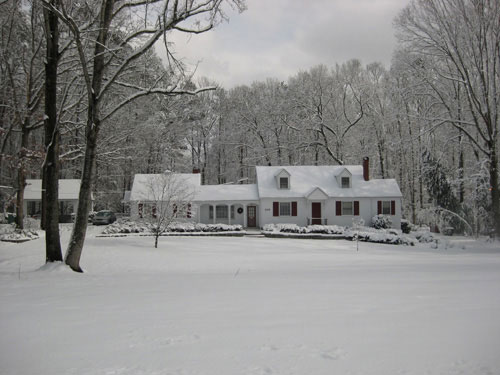 We always say that we're going to die in our house, but if this baby came up for sale we might just change our tune…
What about you guys? Any snow related hijinks to share? Are there any houses in your neighborhood that you're dying to own? Do you plan on staying in your house for a while or do you consider your home to be a short term solution? Do tell.