Christmas came early this year for our adorable niece Olivia when we handed over four of our very own graphic retro prints that we DIYed thanks to Photoshop: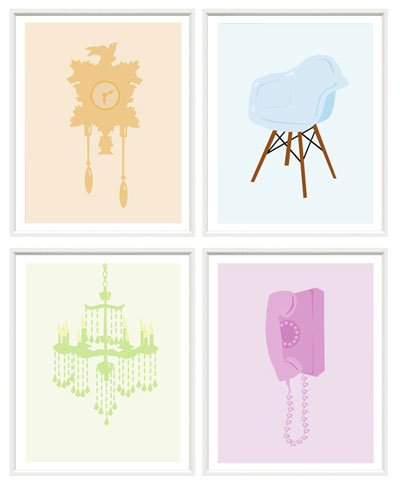 Here she is now, modeling her cheeky vintage-inspired art collection.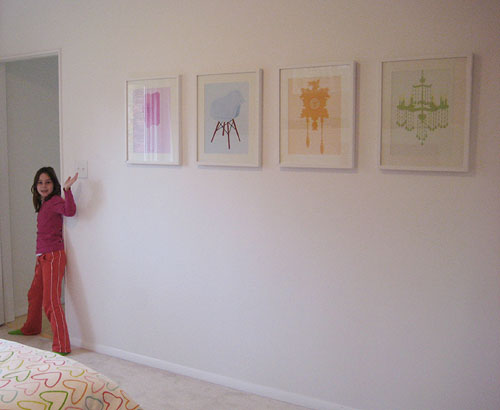 When we asked her to pick her favorite one she said "It's a tie between the phone and the chandelier… and the chair and the cuckoo clock. A four-way tie." So she got 'em all. Don't they look great lined up on her previously naked white wall? Her mom's entire home is super sleek and modern, so they adore that the prints lend a few pops of color in clean white frames on their colorless wall. The best part is that we designed them to effortlessly slip into affordable Ikea frames, so getting them up on the wall was no sweat.