When my little sister Carrie was showing us the streets of Philadelphia recently, she couldn't wait to hear our review of the corn pancakes and brioche french toast at her favorite brunch spot: Devil's Alley. But as much as we enjoyed our meal, we couldn't help but get distracted by how well designed the restaurant around us was.
So we just had to whip out our camera and snap a few pics of this – are you ready? – former empty alley space between two buildings. Talk about a major transformation. Check out their modern mix of wood, metal, and natural greenery throughout the space. Can't complain about a meal that was delicious and inspiring, can we?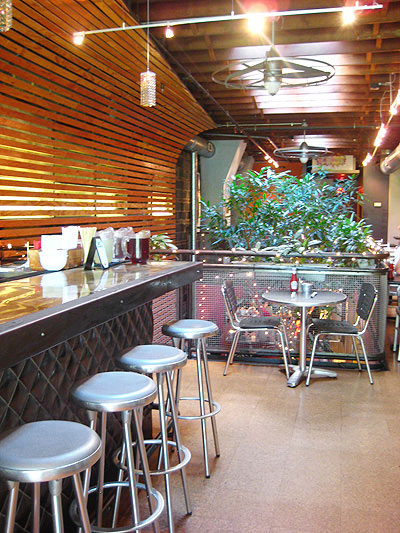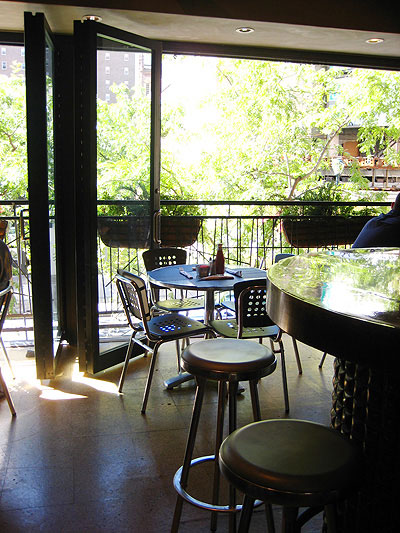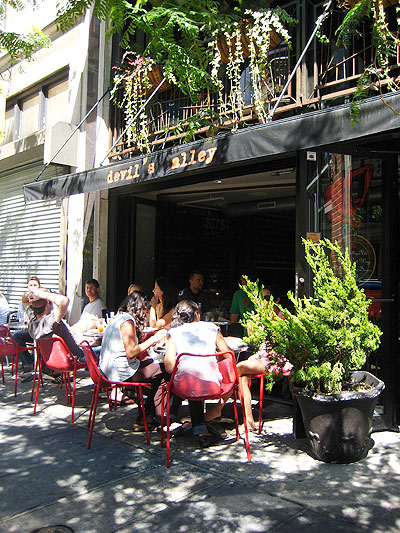 Devil's Alley Bar & Grill is located at 1907 Chestnut Street in Philadelphia's Rittenhouse Square area (did I get that terminology right, Philadelphians?) Let us know if you've ever checked it out – especially since it looks like its quite a different and equally cool experience at night.