We'd love to claim these before and afters as our own, but most of you know that our house is a one story ranch by now. Bummer.
Anyway, this is what the stairway at my best friend's Washington DC townhouse looked like this morning: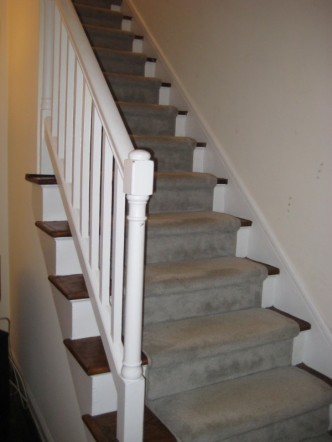 And this afternoon: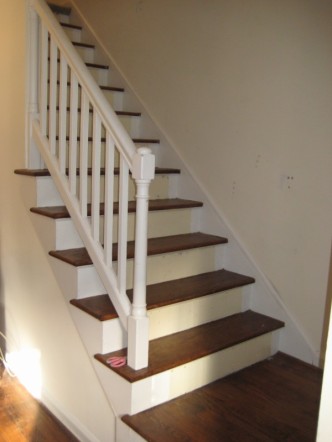 Let's give the girl a hand! Amazing transformation. I'm never one to endorse covering up gorgeous wood flooring- and this gleaming staircase is no exception. Doesn't it look much better naked?
Of course she has some painting to do on those toe-kicks, but that'll be quick and painless. The good news is that no sanding and restaining of the once-covered floorboards is necessary. Gotta love it when carpet comes up without a hitch.