Something about the knobs in our kitchen make us feel like we're being watched.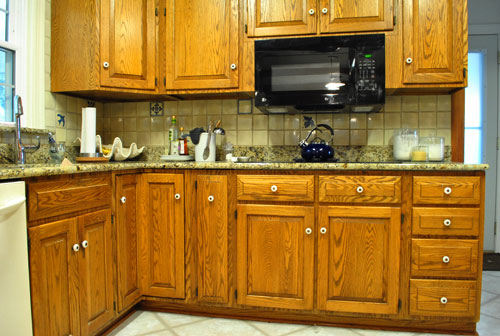 Maybe you don't see it, but after staring at them for the last few weeks, they're starting to look a little something like this to us: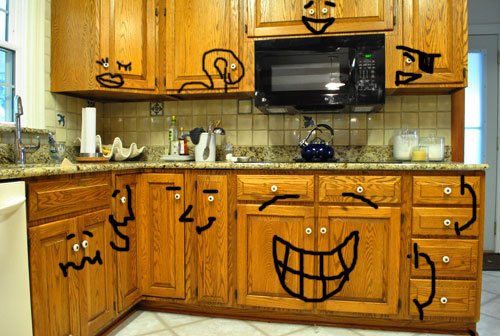 My favorite is the pirate.
But something's definitely going to have to be done sooner or later. We feel like we're living in that crazy Geico commercial – only without the good fortune of a stack of money sitting nearby (with some techno music blaring in the background). Speaking of which, we highly recommend playing the Geico commercial below while looking at the picture above. It really enhances the whole experience.
Now we can't eat breakfast without singing "Somebody's watching meeeeeeee."