After three years of living in Richmond with virtually no snow accumulation to speak of, Mother Nature has gone and redeemed herself in the amount of eight solid inches of white powdery fluff.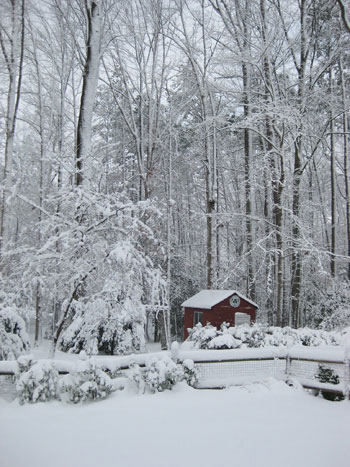 It's gorgeous- breathtaking even. You guys know how much we like white…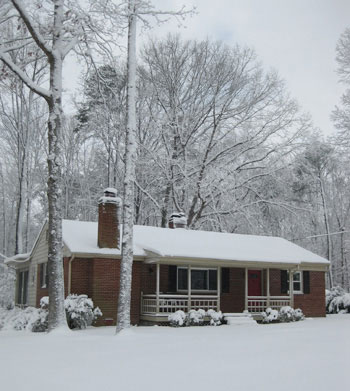 In three years of homeownership we've seen our house coated in primer and renovation dust, but we've never seen it draped in a soft blanket of newly fallen snow. Bellissimo.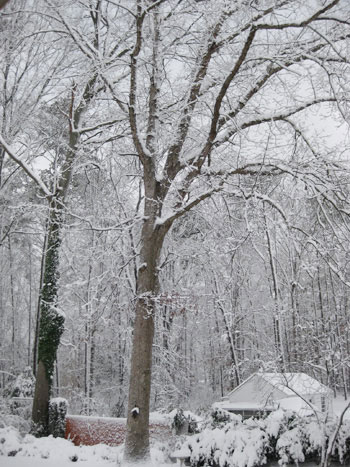 And since anything over an inch of snow is basically a state of emergency here in the south, it's safe to say that John may have the next few days off. Here's hoping…
But just because it's a snow day doesn't mean we're taking blog time off. We'll be back in a bit with some decor-related stuff and even a giveaway so stay tuned.