Lindsay's fabulous dining room project is proof that art doesn't have to cost a mint. Here's her letter:
I found your site a few months ago and have been reading everyday since. I love your ideas. In December I finally bought the new dining room table I'd been eying. And at the end of December you blogged about using calendars as artwork. You even showcased a black and white New York calendar. I was so excited about this. I ran it by my husband and he agreed that that is what we need to do in our new dining room. Thanks for the idea! – Lindsay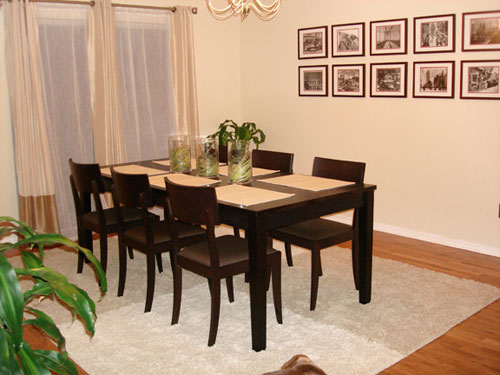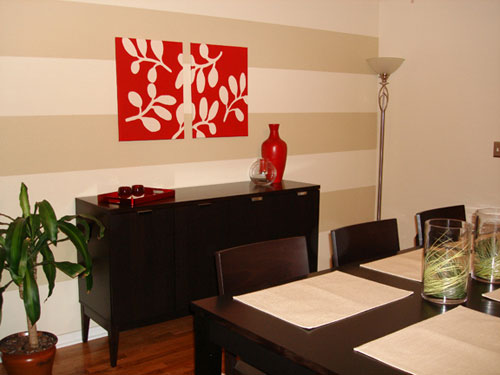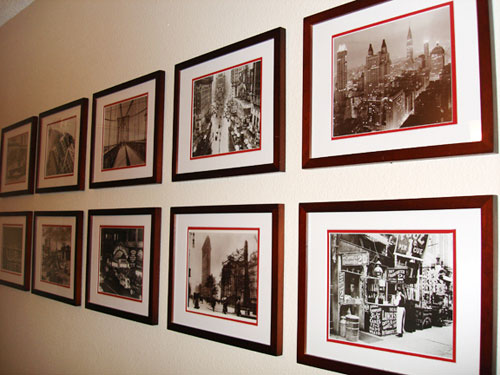 Thanks for the fabulous pics Lindsay! Your calendar art looks lovely, and we like that you punched things up with thin slices of those fab red mats to complement the red accents on the other side of the room. Suddenly I'm craving a big juicy tomato.