If you recall, we ended our last post by describing the "eventual" purchase of a new washer and dryer for our more open laundry nook. Well, we've never been much for waiting so we decided to "just take a look." Just looking quickly became buying when we realized there were so many deals to be had.
We immediately honed in on the Whirlpool Duet Sport washer and dryer for their small footprint and quiet power. They were originally priced at around $1,610 total but they happened to be on clearance for $1480 since they're rolling out the '08 models soon.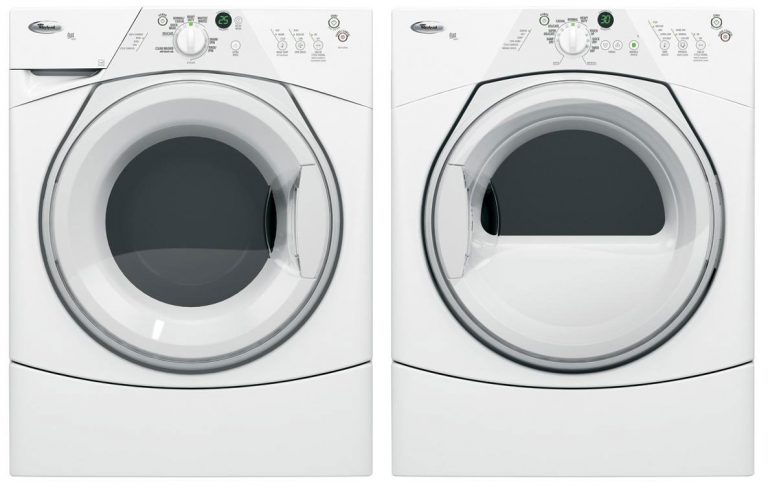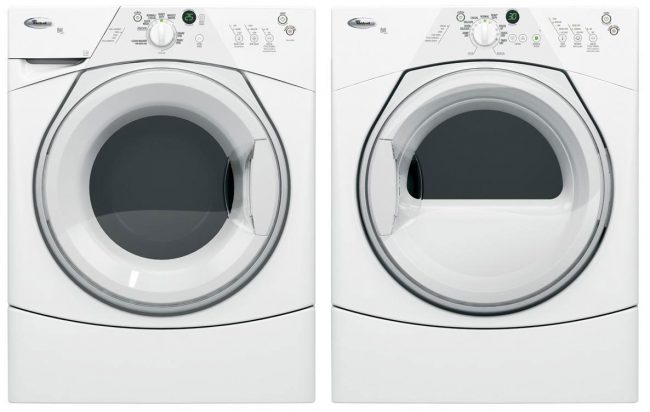 Then the sales associate (Robert, our new best friend) told us there was a promotion for 10% off all Energy Star appliances. Score. The washer was proudly sporting an Energy Star sticker. That shaved another $75 off our total (down to $1,405). Then Robert helped us open a credit card for an additional 10% off our purchase which chopped our total down another $140 to $1,255.
With a total savings of about $355, and the ability to get 10% off anything else we purchased with our new handy dandy Lowes credit card, we figured we'd snatch up the dishwasher that we've been eyeing for our new kitchen. We found this puppy for $350- it matches our current fridge and stove exactly- and since it's an Energy Star appliance (and part of our credit card purchase) we got 10% off TWICE, making it only about $280 – more than free when you look at what we saved on the laundry appliances ($355).
And did I mention Lowe's was also running a FREE appliance delivery offer, which means they'll deliver, install and haul-away our old appliances at no charge?! Point Lowe's.