There's no better cure for a case of the Mondays than wielding a sledgehammer. It must've been a particularly boring Monday because yesterday we let loose on 4 different areas.
Demo Day 2007 kicked off with demo project #1: prying off the chair rail in the dining room that we're converting into a 3rd bedroom (since chair rail is a bit weird in a bedroom). I was at work for this project, but from what I can tell Sherry had no trouble getting it down with a hammer, a crowbar and some womanpower. Hasta la vista, chair rail.
Check out the gross yellow paint and '70s wallpaper we found underneath! It's even uglier than what was there when we moved in.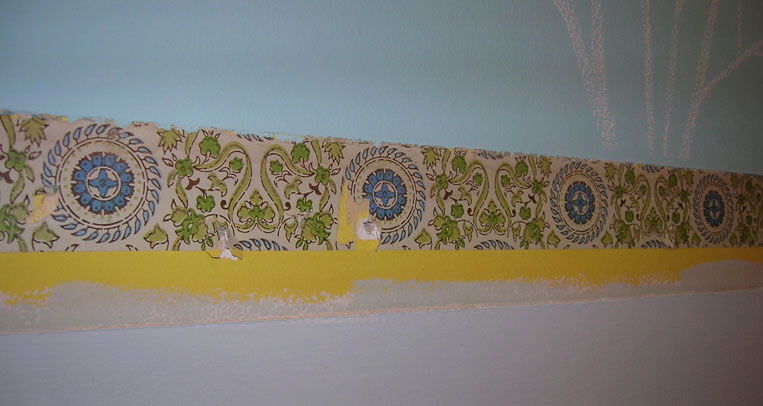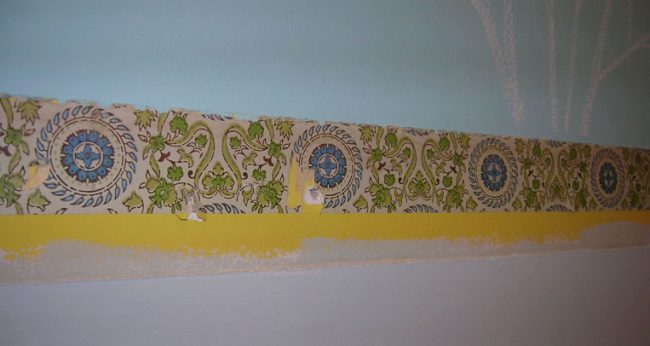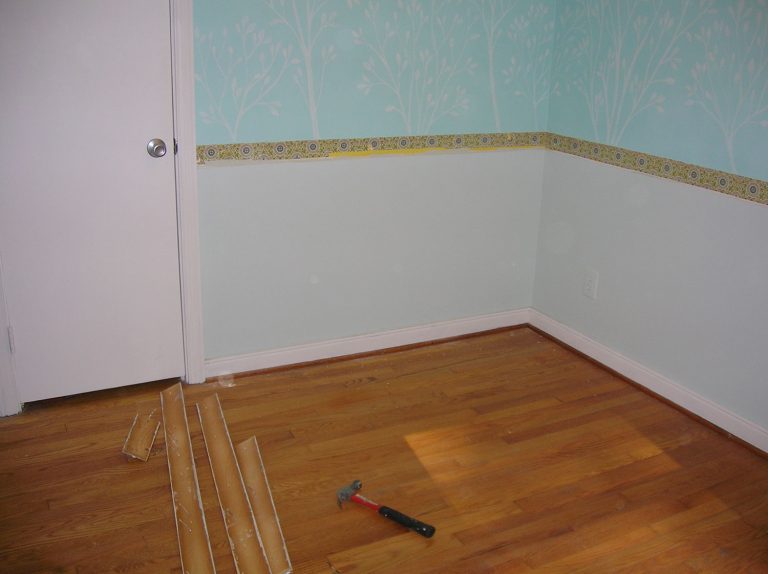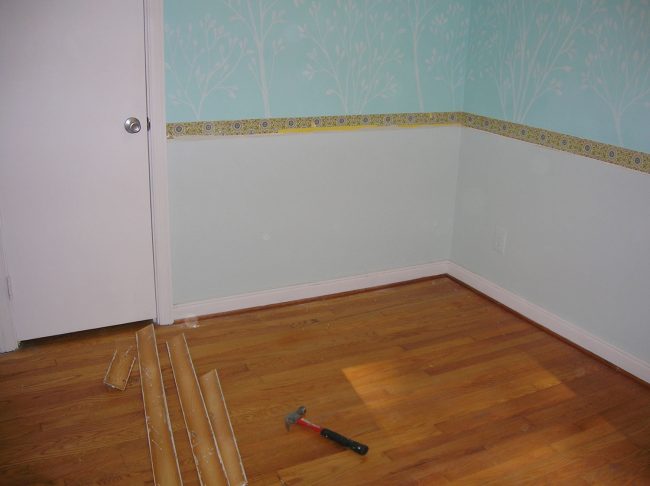 Then when I got home it was time to complete demo project #2, which Sherry had also started earlier in the day: busting up the decorative slate "medallion" in the middle of the backyard… all part of our master plan to make room for more grass.
The "busting" part of this project proved to be much easier than expected. Sherry and I happily took turns swinging the 20 pound sledgehammer (while humming the 80's Peter Gabriel tune "Sledgehammer") and within minutes the medallion was no more. Digging up the sandbed beneath the slate proved to be the real labor, but a big grassy backyard will so be worth the effort.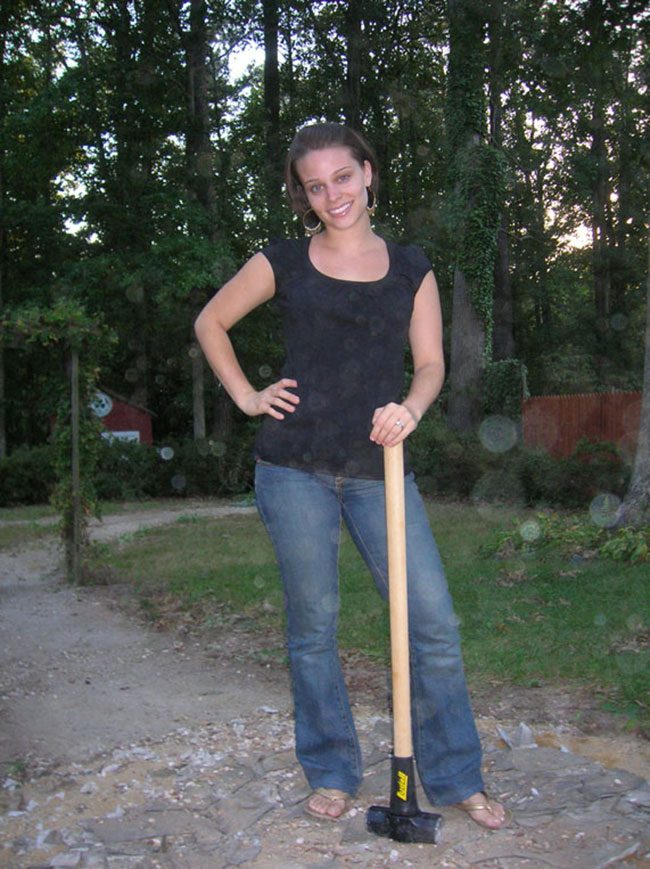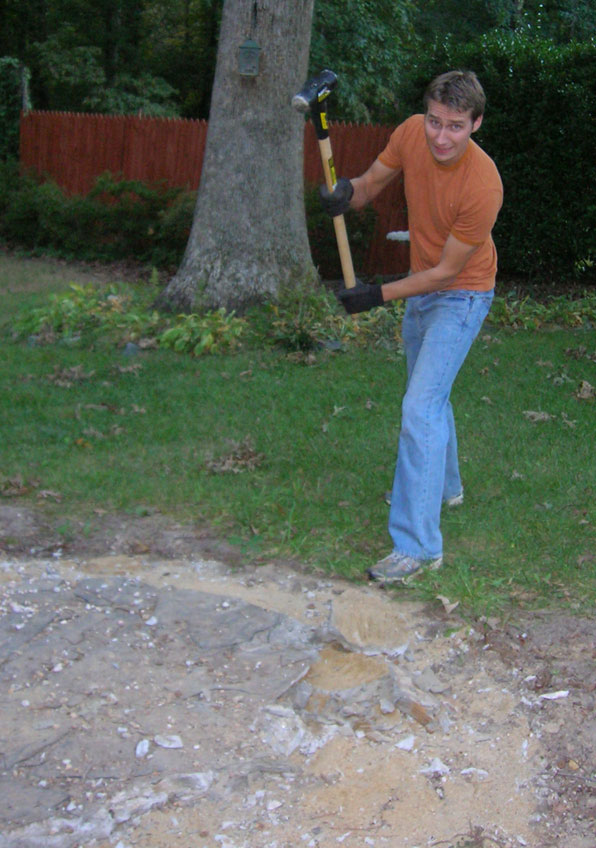 Speaking of making room for grass – on to demo project #3: relocating the arch. Again, the demo part of this wasn't too much of a problem. Some simple digging around the stakes and a few shimmies back-and-forth were all it took (well, maybe slightly more than a few shimmies). We made a pitiful attempt to stake it back in the ground at its new location towards the back of our property, but it was getting dark so we decided it was time for a dinner break.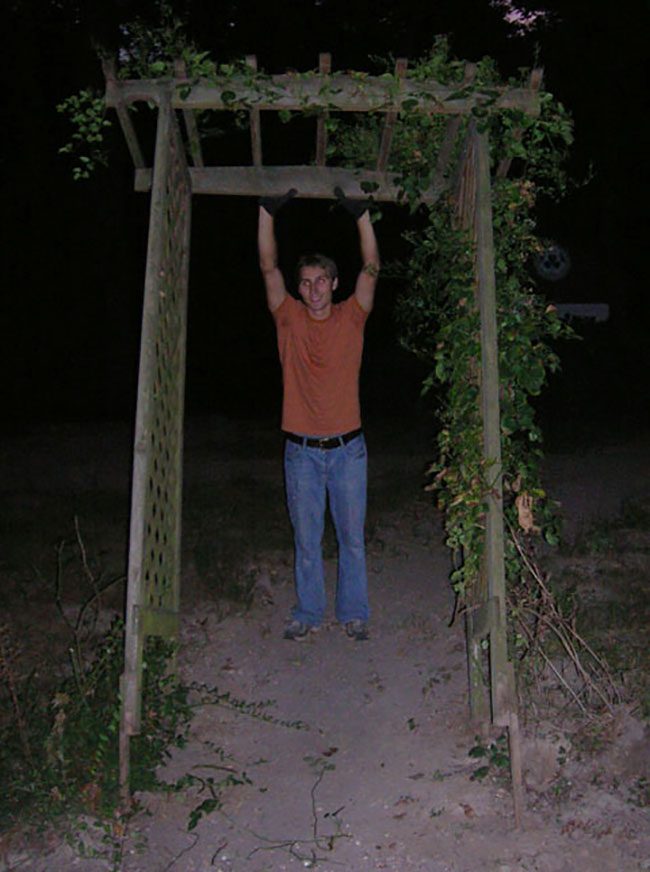 After some Taco Bell and some errands (Lowe's for topsoil) I thought we were done for the night. But I saw Sherry out of the corner of my eye… and she was holding a hammer. Now what? She was on to demo project #4: opening up our laundry "room." Mind you, it was like 10:30 at this point.
We don't have any good pictures of the "before" because the "before" wasn't very pretty. Imagine some cheap, painted bi-fold doors creating a large claustrophobic closet that housed our washer, dryer and two junk-packed shelves. It was great at concealing the one messy area in our house, but it really closed in the hallway between the sunroom and the den, making it feel like you were being squeezed through a straw everytime you walked between the two rooms.
The demo started as simply removing the bi-fold doors but quickly progressed to taking out the entire wall above the doors, too. Luckily, crowbar + brute strength = no more wall. Afterwards, the room and our clothes were covered in drywall "snow", but it sure looked a heck of a lot more open.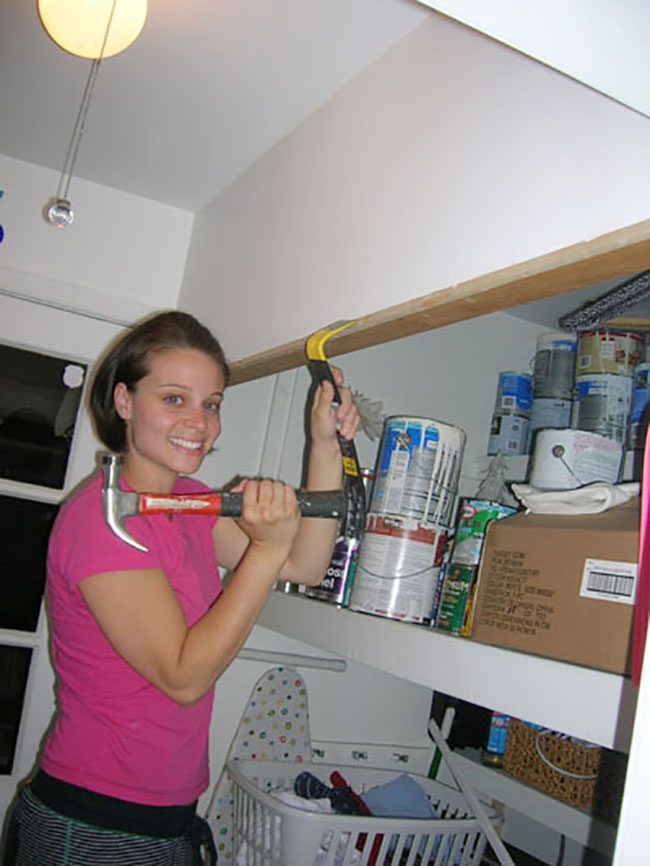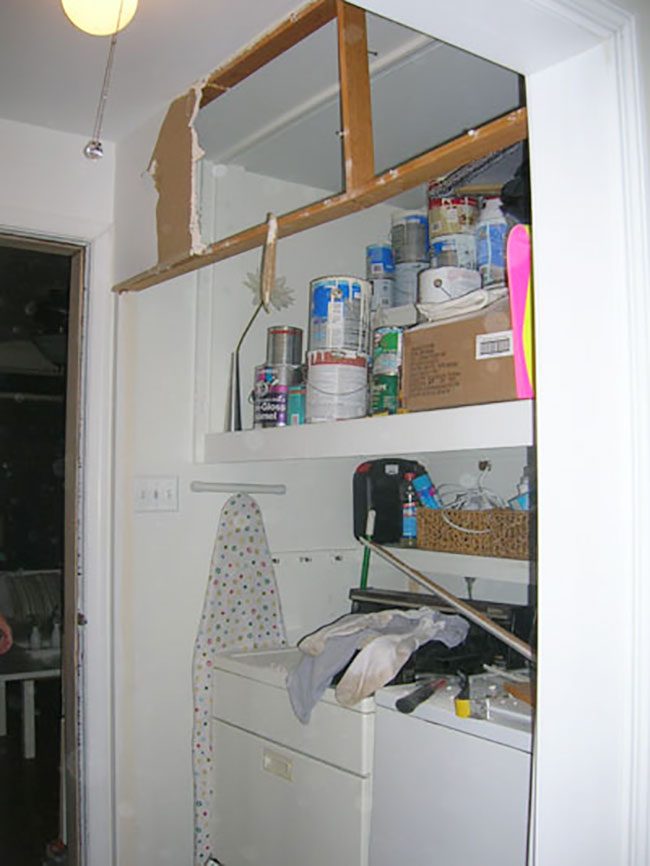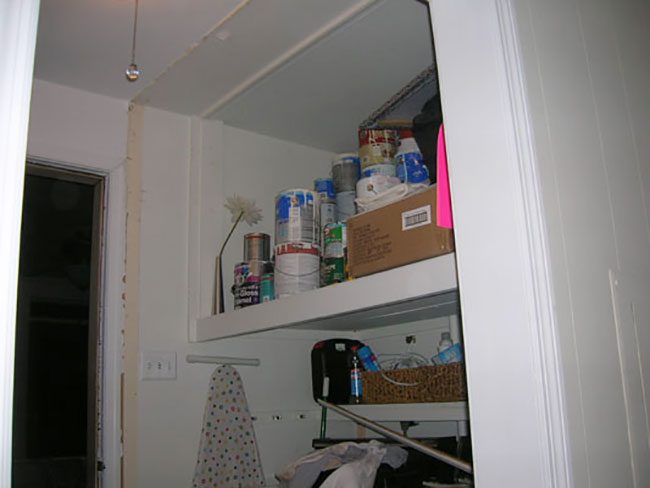 The plan is to widen the doorfame about 10-12 inches to open up the hallway even more, and to put some cabinet doors on the upper shelf (to once again conceal our junk) and eventually replace the washer and dryer with prettier front loading versions to create a sparkling new, white laundry nook that's easier on the eyes than our previous bifold cave. Can't we just keep demo-ing? It's so much more fun than putting things back together…