You know Sherry and I strive to develop the skill of brevity, so receiving Avis' submission was a reminder that it can be done. While her email gave us the main parts of her story, her pictures did all of the talking (somewhat literally). You'll see what I mean below:
Sherry and John, HI! I'm Avis. I started reading your blog this year and fell in love! Although we have no Clara (who is the cutest accessory EVER!) we do have a few Burgers running around the office. Aside from designing stationary I occasionally do DIY re-modeling in my Decatur, Ga condo. I was inspired by you to do a dining room re-do that I think you guys would love.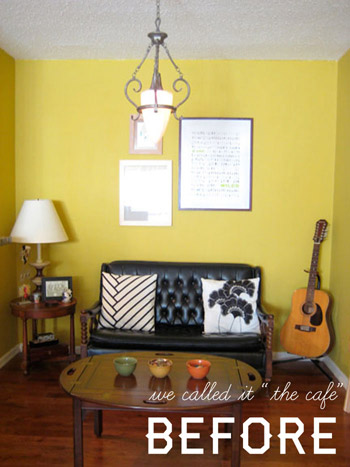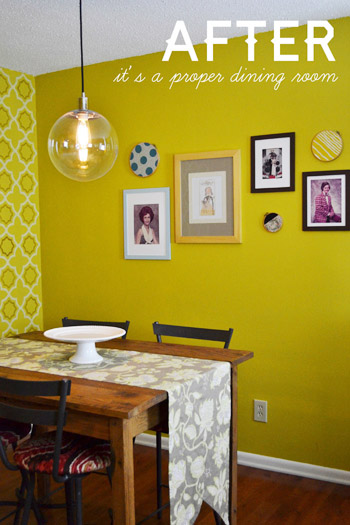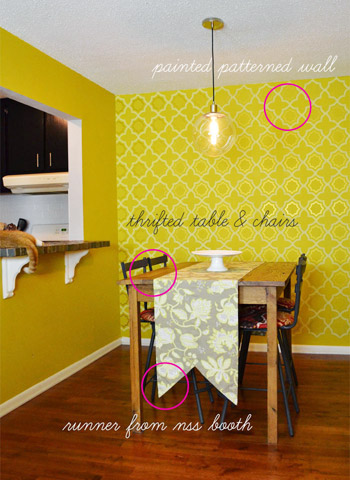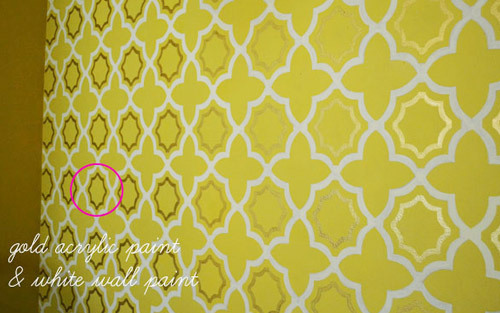 And there you have it! I know we don't have exact paint colors or specific links to the items, but the story and the accompanying photos make us appreciate Avis' high impact / low cost sensibilities and fill our heads with ideas and inspiration for any space. You can head over to her blog to see a little more of this makeover along with a fun mish-mash of other design related posts – and if you have any specific questions Avis will hopefully stop in whenever she has a moment to answer them. In the meantime Sherry will be walking around the house whispering "metallic paint… genius!" That's normal, right?
Thanks for sharing your invigorating makeover and inspiring blog style Avis!