A little bit of us is always envious of a proper entryway in a home (since both of ours have been just a door that opens into a room). Plus, with our own plans to do some sort of board and batten in our hallway eventually, we're totally loving Jenna Sue's sweet makeover of her foyer. Here's her email:
We're in the middle of 92,835 projects at our house, but we recently completed one that we're pretty proud of and I thought I'd pass it your way. Our entryway started out with old white faux marble tile floors, metallic floral wallpaper, and a cheap outdated light fixture.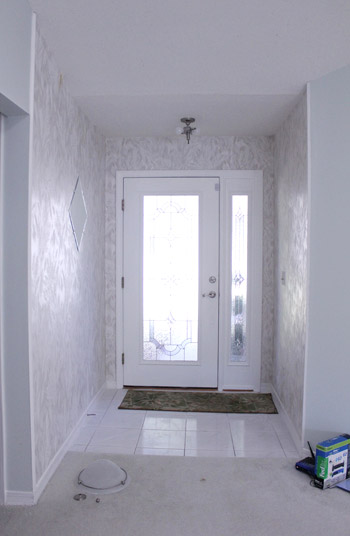 We ended up replacing the floor with travertine-style porcelain tile, DIYing board and batten with coat hooks, adding a fresh coat of paint, and a new rustic light fixture.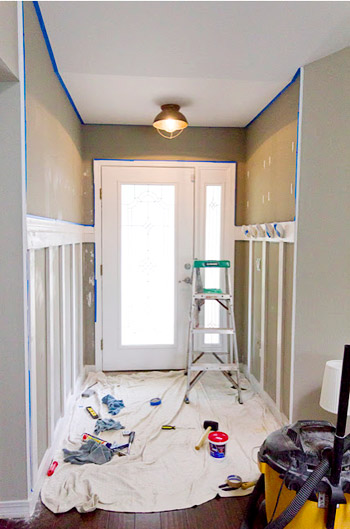 I designed some art for the space and voila!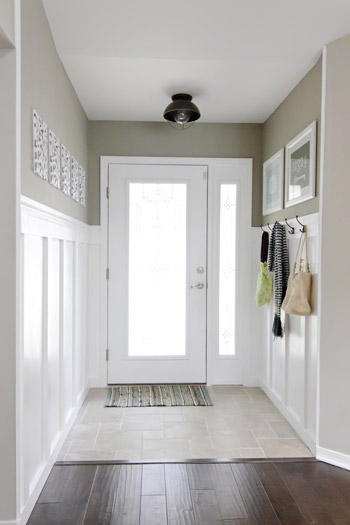 We love the open feeling you get when you walk into the house now, it's such a breath of fresh air.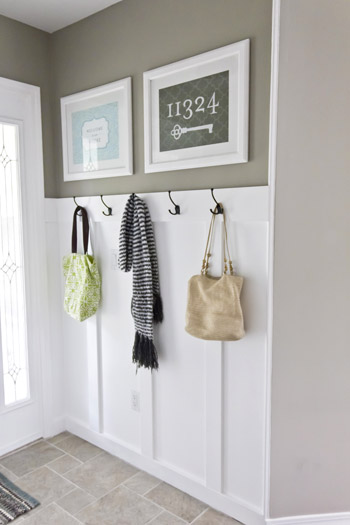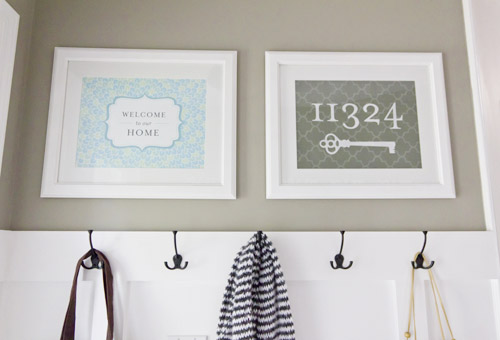 Thanks for looking, and I can't wait to see how your kitchen turns out (we're adding open shelving in ours soon too, can't wait!) -Jenna Sue
You can read more about the processand see extra photos of the foyer-y goodness here on her blog. And if you're pining over some of her art, she's got a shop where you can snag your own. Thanks so much for sharing Jenna Sue! Let's play the favorite-part game. Sherry loves the board and batten along with the cool industrial light and I'm into those dark coat hooks (along with the board and batten).