It's no secret that we love ourselves a big linen drum shade, so imagine how excited we were to see Ashley's tutorial for the one that she made from scratch… to the tune of just $18. Seriously. Here's her letter:
Okay, you have got to quit doing cute things in your house because I'm always wanting to do something else. My project list goes on and on. Ha! The latest thing you inspired was a drum pendant light. I decided to try to do something similar above our dining room table. Although I would love to redo the lighting altogether, I can't take that on right now. I decided to try to use the current fixture and just build around it to save some money.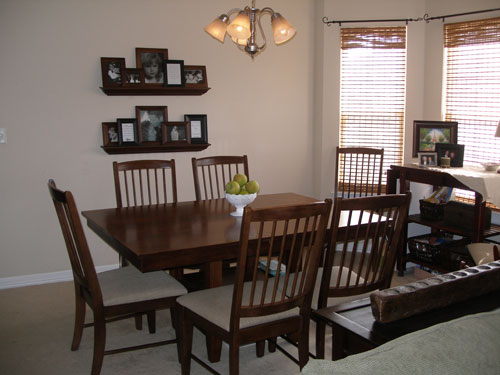 I used some cross stitching hoops, plexiglass, burlap, and a hot glue gun to make my own drum pendant light that would go over my current fixture and I did it for $18! I love it! There's a post I did on my blog if you want to read the full tutorial.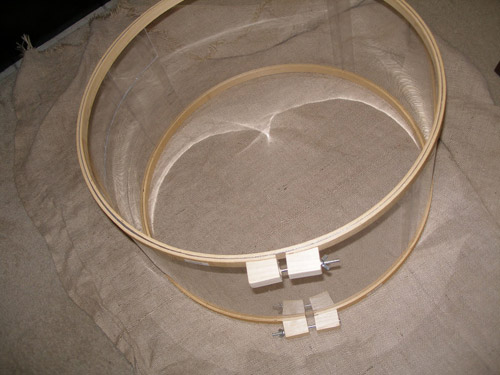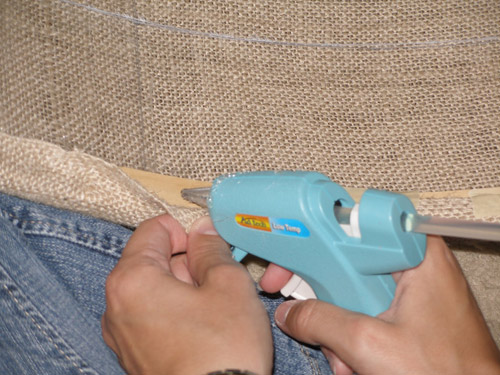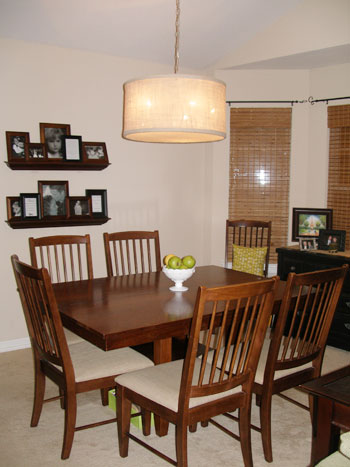 Thank you for always inspiring and making "on the cheap" fashionable!!! -Ashley

Who knew some cross stitching hoops, plexiglass, fabric, and a good ol' hot glue gun could produce such a beauty? We love the result and we still can't believe Ashley made it happen for under twenty buckaroos. Plus her tutorial is super helpful for anyone who wants to tackle it themselves. Any takers?
Psssssst- Don't forget to check out our weekly post over on BabyCenter. This week we're elaborating on some baby documenting projects and some decor ideas when it comes to displaying those memorable monthly (or weekly) moments!