Alison's gorgeous chair makeover had us green with envy. We love that she noticed the stellar lines of these formerly mediocre pieces and transformed them in a big way. Here's her letter:
I thought I'd send over the before and afters of a pair of awesome chairs that I got at an estate sale for $5 each and repainted, recovered, and now have in our living room! I saw one of the chairs first, liked it, was interested, walked away, and found another tucked away in the attic of the house. Half price on everything — SOLD! I got them home, dusted them off and spray painted them with some Satin Black spray paint and was off to find some fabric! I live near Minneapolis, MN and there is this awesome little fabric store hidden away called Crafty Planet and they had just what I was looking for: zebra animal print in my favorite yellowish green color. A few staples later and I had myself a set of awesome awesome chairs! Hope you enjoy! I sure am. Love the blog! -Alison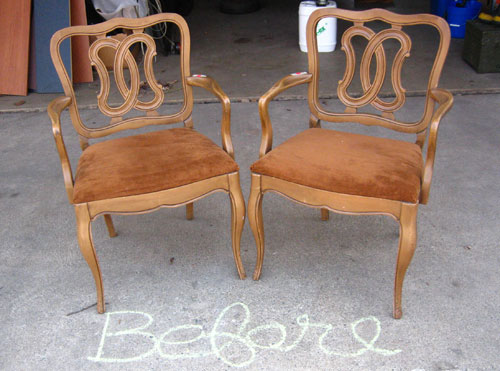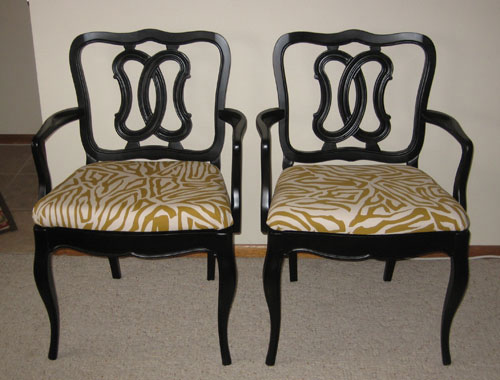 Isn't that one fabulous double chair makeover? You can't beat the DIY affordability- and they look like a million bucks! Thanks so much for sending the lovely and inspiring photos our way Alison! And if anyone needs a chair upholstery lesson here's the play by play.