When Molly sent her bedroom makeover pics our way, we couldn't wait to share her fabulous transformation inspired by the Ikea "built-ins" that we created in our own master bedroom. Here's her letter:
My husband and I live in a tiny 800 square foot condo, that has pretty much no storage. For the past two years we've been sharing one closet. We've finally become motivated to do some revamping/remodeling changes. After seeing your fabulous bedroom wardrobes and doing some Ikea research we decided wardrobes in our bedroom were the perfect solution to our clothing storage needs. The project was super easy and we are so happy with the results! I finally have enough room for all of my clothing & shoes! Thanks for being our inspiration & all of your other great ideas. -Molly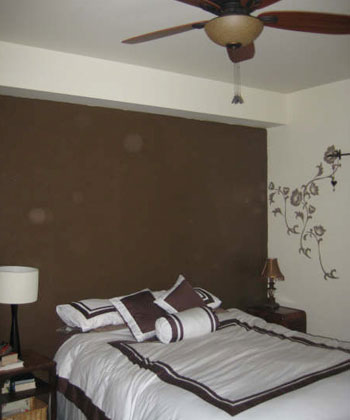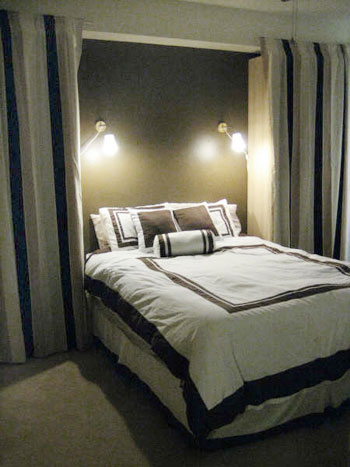 Such a transformation, right? And the fact that there's oodles of storage behind those fabulous striped curtains is the icing on the cake. Thanks so much for sending your little closet project our way, Molly. Happy shoe shopping!